The McCain camp has been hammering voters to believe that Obama advocates Socialism through his proposed tax cuts. In swing states Missouri and Ohio, some are making great efforts to make their opinion of the candidate known.
Obama = Socialism To Some In Key States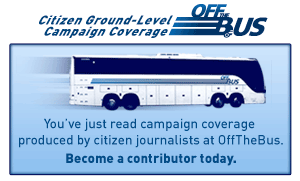 SUBSCRIBE AND FOLLOW
Get top stories and blog posts emailed to me each day. Newsletters may offer personalized content or advertisements.
Learn more