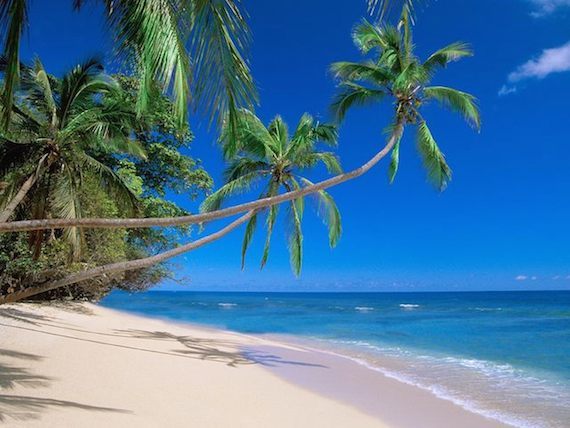 When I was transitioning out of the corporate world in 2008 to travel the world, several people I spoke with similarly expressed how they would love to quit their jobs to travel. However, the number one excuse people had for not quitting their job to travel was the lack of money. If you are transitioning out of the corporate world, read more here.
The illusion of not having enough money is the most common excuse I hear from people who have a dream they want to realise or a goal they want to achieve. Whether it's quitting our job to travel the world or starting our own business, most of us get stuck on this illusion of money. How do we overcome this?
Recently, I wrote an article for Bootsnall-an indie travel website that promotes longterm travel-explaining "How I Overcame the Obstacles to Travel the World." However, the original title was "How I saved up $70K in 18 Months to Travel the World." The title was changed because people pointed out that, although the article was inspiring, I didn't address the main objective of the article: How I saved up money.
Therefore, below I outlined the seven steps I took that helped me save up $70K in 18 months so that I could travel the world which can also be applied in your life.
Step 1. Calculate how much we need to travel.
With a little research about the places we want to visit, we can estimate how much we need to travel based on our travel preferences. I wanted to travel longer rather than luxuriously so I opted for the cheap to moderate travel budget. Next, I determined that I needed about $1,200 per month (meaning $14,400 for one year), plus airfare (approximately $5000), plus visas, equipment, shots and so forth (about $1,000). Overall, I needed about $20K (I rounded down) to travel for one year plus an additional $35K to pay off my outstanding debt.
Step 2. Establish a time frame.
When do we want to accomplish our goal by? What is our time frame? I established a departure date for my trip first which pushed me to take immediate action. This gave me a time frame of 18 months to save up $20K to travel and pay off the $35K in debt. Meaning I needed a total of $55K to reach my goal.
Step 3. Create a savings plan.
Next we need to create a savings plan within the allotted time frame that allows us to reach our goal. For me I opted for a monthly savings plan. I came up with a monthly savings plan for the $20K which rounded down to $1000 ($20K / 18 months = $1,111/month). This determined how much money I needed to save for the trip. Because I worked in sales, I guessed that if I worked hard (refer to Step 6) I would be able to pay the $35K in debt with any bonus money I received. If the bonuses weren't an option I would have taken the total $55K I needed and divided it by the 18 months ($55K /18 months = $3,055/month) and sought out different ways to save/earn/find an extra $3,055 each month.
Step 4. Where does our money go?
Before we save money, we need to know what we spend our money on. Therefore I tracked every single dollar I spent for a few weeks to see where all my money was going in order to see where I could cut back. Things like Starbucks ($80), dining out ($300), Jamba Juice ($50), going out to bars ($300), weekend getaways add up.
Step 5. The big question, how do we save money?
I'm not a savings expert, however, after we find out what we're spending money on we can start to eliminate those extra expenses. I set up a separate savings account and each month I transferred $1,000 to this account. In the beginning I had to continuously borrow money back from the account and it took months before I was able to eliminate enough miscellaneous expenses to reach the monthly goal. Note: If we want to save $1,000 a month, it may be easier to break it down into days. That ends up being only $33 dollars a day for 30 days. What could we do to make $33 a day?
Step 6. What would we do to reach your goal?
When we have a big goal, we have to ask ourselves, what are we willing to do to achieve it? Eighteen months is a long time to wait. It wasn't easy and I almost quit nine months early. Keep the big goal in mind and put in the time and dedication. In order to focus on the bigger goal, I transferred out of California to Chicago to help keep myself motivated. The sales territory I took was in the bottom 10 percent of the company, meaning making no money and no bonuses. In nine months I was able to bring it into the top 10 percent nationwide and thus make a bonus. How? I woke up at 5 a.m., worked until 5 p.m., had business dinners most evenings until 11 p.m. and got home around midnight. Not the easiest way to make a living but I had a bigger goal in mind.
Step 7. Travel and enjoy.
Self explanatory. Additionally, here are 7 Reasons Why Everyone Should Travel Solo at Least Once.
Air Arabia debuted in 2003 as the first low-cost carrier to service the Middle East and Northern Africa, and seven years later, remains the area's leading budget airline – despite newcomers' attempts to pilfer away budget-minded flyers. Air Arabia has stayed true to its slogan, "Pay Less Fly More," keeping fares low while still providing the safe and streamlined service that it's become so reputed for. The minds behind the award-winning company continue to brainstorm new ways to keep ahead of other budget airlines – their latest project, announced in June, will amp up service even more with a fourth hub in Amman, Jordan, offering direct flights to Europe, North Africa, and Asia]. Outside the airspace, in November 2010 the brand plans to debut its budget-friendly, 300-room Air Arabia Centro Hotel at Sharjah Airport, featuring an eatery, pool, and business center.

Throughout its 32 years of service, this doyen of the budget carriers has enjoyed numerous accolades for its high standards of service, and in 2010 took home its sixth Skytrax "World Airline Award" in the best budget airline category (in 2008 it also earned "Best Cabin Crew" accolades). Little wonder, given Air Berlin's stance on not nickel-and-diming its passengers; offering complimentary snacks, beverages, and newspapers on-board; as well as flexible booking options that allow customers to modify flights sans the exorbitant, industry-standard change fees. For cutting-edge convenience, the MMS (Multimedia Message Service) program permits flyers to reserve a seat, check in, and have their boarding pass sent directly to their mobile phone. The airline also scores points in the family department – while many budget airlines leave parents feeling like they should apologize for flying with their little ones, this carrier makes a family's flight more enjoyable with amenities like cots for infants, baby bags (filled with a bottle, bib, and nappy), toys, and special childrens' dining menus – not to mention the reduced rates for children under 12.

Born of the leading Brazilian highway transportation group, Grupo Aurea, back in '01, GOL has quickly evolved into Brazil's second-largest airline, offering up some fierce competition to current lead contender, TAM. Its modernized Boeing fleet (which operates at speeds that are 12 percent faster than similar competitor models) and super-low fare policy, has coupled well with on-board niceties like a nutritious snack menu and a smartly dressed staff (two of Brazil's most famous stylists, Gloria Coelho and Ricardo Almeida, designed the uniforms). What's more, GOL has branched out for an expanding international presence, most recently in July announcing a frequent-flyer agreement with Delta that's sure to put GOL more squarely on the radar of an American clientele.

When JetBlue first took to the skies in 2000, it was a tiny two-line carrier connecting New York City to Buffalo and Fort Lauderdale. Ten years later, the airline's vast network and stellar reputation (it's held the highest ranking among low-cost carriers for customer satisfaction by JD Power & Associates for five straight years) have exploded on the aviation scene. Its on-board technology is what has really set JetBlue ahead of other budget airlines, with seat-back personal entertainment units that include 36 channels of DIRECTV, XM radio, and pay-per-view movies. What's more, JetBlue was the first U.S. airline (back in December of '07) to offer free in-flight e-mail and messaging for Wi-Fi-enabled laptops and BlackBerrys – a perk cherished (at long last) by both business and leisure travelers.

Awards have been jetting towards this Australian budget airline, including its 2009 ranking as the top Australia and New Zealand carrier in the coveted Skytrax's "Best Low-Cost Airline" category. Launched in 2004, the carrier's domestic and international services stretch the globe, but not your wallet, with low fares that have been known to tumble below rates of $5 one-way (not including taxes and fees). In fact, the airline – along with sister carriers Jetstar Asia and Jetstar Pacific, all of which parent company Qantas has stakes in – is so confident in its rates, that they've put a price-beat guarantee into place for routes to and from Singapore (and other cities) that will beat any competitor airline's rates by 10 percent. Unlike many budget airlines, Jetstar Airways also offers upgrades to StarClass on international flights, a premium seating area that's inclusive of food, drinks, and entertainment.

Part of the namesake Indian beer empire, Kingfisher launched in 2005, emerging among a new crop of privately-owned Indian airlines that offer great service, decent food, and clean, modern planes at reasonable prices – others include SpiceJet and IndiGo; another, Jet Airways, is priced higher. Primarily serving India's rapidly growing and increasingly mobile middle class, these airlines have also transformed the average visitor's India experience, largely removing those tediously slow, if romantic, train journeys from the equation. What's more, Kingfisher finalized a contract with OneWorld in June, linking the airline to both American Airlines' and British Airways' frequent-flyer programs. Despite some financial problems (nothing new among budget airlines), Kingfisher continues to promise passengers the "royal treatment," offering on-demand entertainment in its red leather seats (though not in its low-fare class), complimentary gourmet Indian dishes, and a choice between business, economy, or low-fare class seating (on its domestic routes).

If you ever hear a flight attendant tell passengers that if they "don't know how to operate a seat belt, then you probably shouldn't be allowed in public unsupervised," you're most likely flying Kulula Air. The Johannesburg-based airline is known for its sense of humor, along with its affordable rates. Started in 2001, Kulula Air has brought budget air travel to South Africa and beyond on the African continent. Named for a Zulu (the largest South African ethnic group) word meaning "light, easy, and simple," Kulula offers a full service of straightforward travel options, including car rentals, adventure outings, and even cellular phone packages. Tip: It has been rumored that wearing green onto the wildly decorated green and blue planes will get you a free Kit Kat from the comedian attendants on board (a fun perk compared to many budget airlines).

Taking speed from the road to the sky, former Formula One race-car driver Niki Lauda founded quirky discount airline NIKI in 2003. Rather than cutting luxury to conserve cost, NIKI relies on quality patron perks to keep bookings booming (it seems to have worked – profits rose by 75 percent between 2008 and 2009, and NIKI added flights to six European cities to its roster in 2010). Extras include complimentary in-flight snacks that forgo the peanuts in favor of hearty sandwiches, plus entertainment options like free magazines, newspapers, TV shows, movies, and radio stations. If you'd like to spend some of the money you saved on the cheap flight, indulge in their on-board store (which hocks everything from earphones to Frisbees to Swarovski jewelry). Or, eat like royalty and upgrade your food to gourmet Demel (think minced veal or yellow chicken curry – a major upgrade from budget airlines' usual staples), purveyor to the Habsburg court in Vienna.

Experience Porter (established in 2006) at its prime by flying one of its classy planes out of Toronto, its hub city and the site of a sleek departure lounge touting comfy chairs--perfect for unwinding airport stress. If you'd like to stay up and alert, indulge in a complimentary self-serve latte in a heated mug, or opt to get some work done at the business center, where passengers can surf the web with free wireless Internet. In-flight is truly refined: Sip a complimentary glass of beer or wine, stretch out with lots of legroom in the two seat-only configurations (no chance of being the cramped middleman), and enjoy it all in peace and quiet (aircrafts feature a noise and vibration suppression system to dull that flying buzz). Bonus features for those who can't commit or have busy travel schedules (and more proof that Porter is decidedly atypical among budget airlines): Passengers may purchase their tickets in bulk with a pre-paid "Porter Pass" of up to 100 one-way trips, or opt for a "Freedom Fare," which allows free flight changes all the way to the day you take off.

Aboard Virgin America, innovation, aesthetics, and comfort blend seamlessly for a flight that will make you feel like a VIP whether or not you splurge for premium seating. Its ambition to "bring great service back to the skies" has inspired a forward-thinking business strategy invested in style, entertainment, and relaxation, as well as the maintenance of attractively low fares. In-flight absinthe sales and a new frequent-flyer mile link with trendy hotel chain Joie de Vivre ups the cool quotient even more, but passengers need only turn on the TV to know that this is a different kind of affordable airline: The CW's "Fly Girls" reality show (which aired in early 2010) chronicled the lives of five Virgin America flight attendants. Onboard, indigo and violet mood lighting changes throughout the flight, responding to the time of day to help passengers relax. Expect live satellite television, 20 new pay-per-view blockbusters, more than 3,000 MP3s (plus radio and audiobooks), in-flight food ordering, gaming, and a chat function that enables seat-to-seat conversations. All photos courtesy of Wikimedia.
Follow Renee Lo Iacono on Twitter: www.twitter.com/reneeloiacono