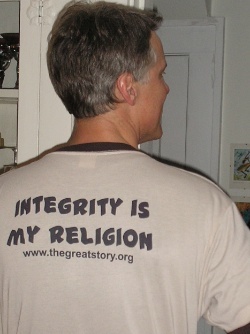 New Theists practice what might be called a "practical spirituality." Spirituality for us means the mindset, heart-space and tools that assist one in growing in integrity (i.e., in right relationship to reality) and supporting others and our species in doing the same. It also means an interpretive stance that can be counted on to deliver hope in times of confusion, solace in times of sorrow and support for handling life's inevitable challenges.
src="http://www.youtube.com/embed/JH493NsM31Y" frameborder="0" allowfullscreen>
SUBSCRIBE AND FOLLOW
Get top stories and blog posts emailed to me each day. Newsletters may offer personalized content or advertisements.
Learn more