Ahh to be a celebrity... your image on the big screen, papparazi photographing your every move. But there is always a personal side to the stars we often rarely see. They can often be found doing their own grocery shopping, pumping gas in their cars and... collecting.
Celebrities collect things often for the same reasons you and I do. The main one... nostalgia. If not nostalgia, then something that relates to the industry they are in. Bottom line, they might not remember who they lunched with at The Ivy last week, but they can tell you every detail about how they acquired something for their collection, and the scenario that brought them to it.
Recently I caught up with my friend Al Bandiero. He was on the set of his latest film but took a few minutes out of his busy schedule to talk about collecting.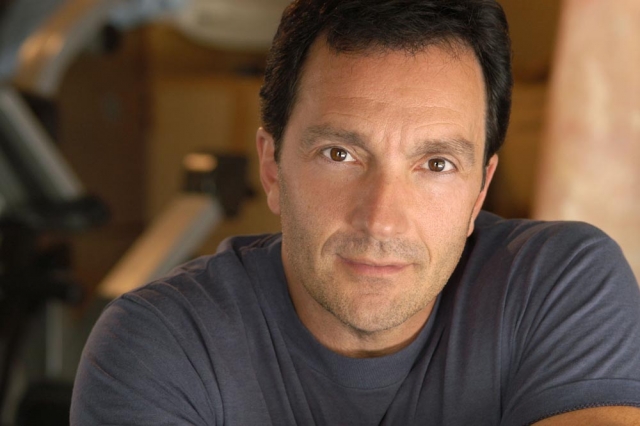 Al Bandiero. Photo Courtesy of Al Bandiero
Al Bandiero has been in entertaining people since his first film role (Rocky IV) in 1985. He has also starred in the TV series Dragnet and The Practice. If you are from New York City, you might also recognize Bandiero's name from radio programs KTU, Hot 97, Jammin 105 and WPLJ.
Wristwatches are his collecting passion. Since I, too, collect wristwatches, I was curious how he became interested in them....
RH: I think it's great we both appreciate fine timepieces. Can you tell me what spurred your interest in collecting?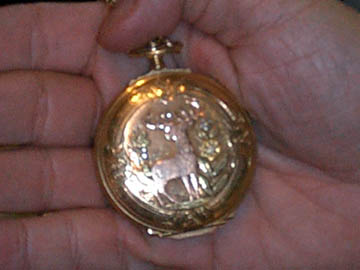 Al Bandiero treasures his fathers pocketwatch. Photo Courtesy of Al Bandiero
AB: True story... my ex-wife's grandmother told me one day, "You can always tell the man by his shoes and his watch." For some reason, that saying stuck with me. What did my watch say about me?
RH: So with that in mind, what was your first watch purchase?
AB: A Rolex. I actually have two, but one was given to me. I wanted my first watch to be memorable. I still have it to this day.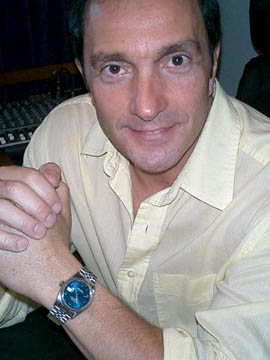 Al Bandiero and his first Rolex. Photo Courtesy of Al Bandiero
RH: Is there a watch you have your eye on or something you are hoping to acquire?
AB: I've greatly enjoyed my Rolexes, however I really want a Patek Philippe. Eventually I will figure out which model is the right one. I've heard great things about Patek Philippe!
RH: Patek would certainly be a great watch to have. I look forward to hearing which one you pick! For our readers who might be budding watch collectors, could you share a few words of advice?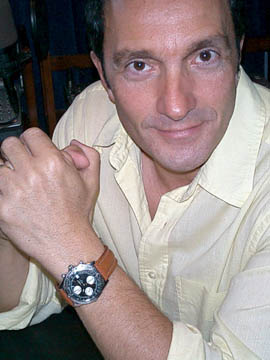 Al Bandiero and his Breitling wristwatch. Photo Courtesy of Al Bandiero
AB: My suggestions would be to learn about the history of the watch you want. Also, if you can't buy the one you want right now, save for it. Don't buy something else, instead. Nothing takes the place of quality. Remember, you can tell the man by his shoes and his watch!
Thanks, Al, for tips. I have always said quality vs. quantity!
Make sure to check out Bandiero's latest film Go For It! It is currently available at Netflix, VOD and Blockbuster.
FOLLOW HUFFPOST