How does an Egyptian rise above the insanity of the streets? Get an education, hope you can marry into a good family (weddings are still generally arranged between families, and after the match is made, the hope is that love may grow), move into the suburbs, and join a social club.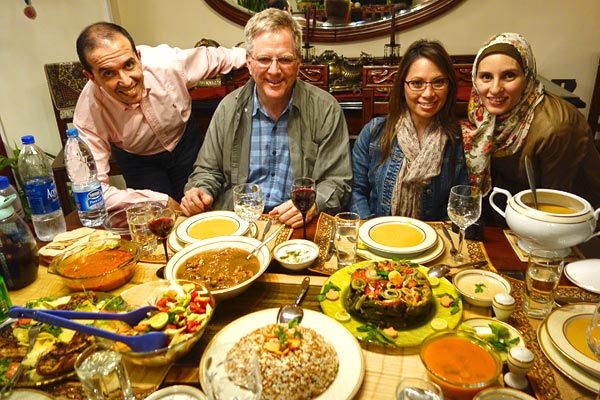 Anytime you have a chance to enjoy a good home-cooked meal with new friends -- especially in a developing country -- jump on it. While Egyptian apartment flats are caked in soot on the outside, inside they can be filled with love and delightful hospitality...not to mention great food.
My friend, Tarek (who runs Egypt and Beyond Travel), and his wife, Heba, invited us to dinner. Afterwards, we dropped by their family's social club. Social or sports clubs are like an American athletic club crossed with a society club. A steep membership fee shapes the clientele. Each club has its own personality and status.
The club is great for all generations. Kids just park their bikes inside the sprawling, park-like grounds (which offers more greenery than you'll see anywhere in town). It's perfect for birthday parties and swimming lessons. There's competitive fencing and tennis. While you couldn't imagine jogging out on the exhaust-filled, potholed streets, in your club there's a fine track. The adults-only areas provide a man-cave escape for a quiet game of backgammon, or a place for women to have a coffee klatch or sit in a circle and knit.
Because they're considered high-class and family-friendly, clubs don't allow alcohol or shisha smoking. Friends -- often neighbors who've been coming here together since childhood -- gather to watch the big game on a nice TV. Membership stays in the family and can be passed down. Tarek's club is run by former military people -- something members are thankful for, as this stratum of society understands how discipline is the necessary flipside of freedom.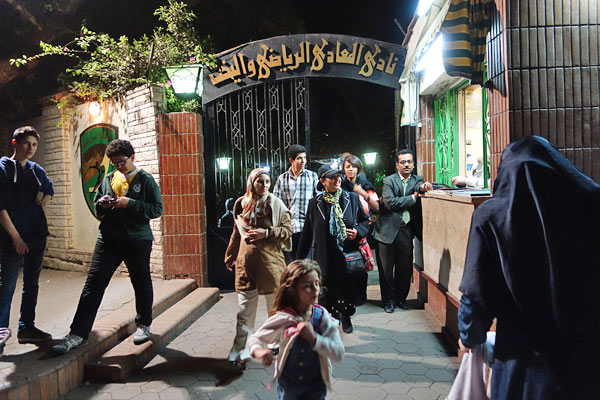 Egyptians who can afford it enjoy social clubs -- delightful parallel worlds behind protective walls.
With this gathering of well-bred, upper-middle-class and wealthy families, many "romances" are arranged, and begin with a practical foundation of logical compatibility. Tarek, who's as modern as can be, explains why he's thankful his marriage was arranged. His explanation actually had me thinking that perhaps my strong belief in love leading to marriage, rather than vice versa, could be ethnocentric. Injecting a women's perspective, Heba added, "You could fall in love with a man who doesn't deserve to be loved." As I marveled how someday their darling five-year-old daughter will be a great catch for some guy, Tarek said, "We're friends with a wonderful family. Laila's marriage is already arranged."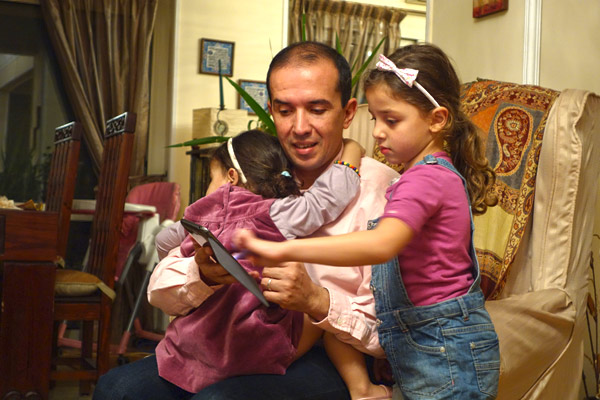 One of my favorite souvenirs is seeing firsthand how universally powerful the love between parent and child is.
Photo by Trish Feaster (for her Egypt blog, see www.thetravelphile.com).