Prague is a traveler's dream city: exotic but easy, affordable, boasting arguably Europe's best beer, and an architectural time warp with plenty of great sightseeing. It's crowded and touristy -- precisely because it's so much fun. Here are a few of my favorite memories from my latest trip.

Any time I visit Prague, a highlight for me is to drop by the castle's front door and see Josef and his Prague Castle Orchestra playing -- and, hopefully, hear Smetana's Die Moldau (as we have in this clip). If I were the mayor of Prague, I'd book them for the rest of their musical days to bring joy to city's many visitors, as they do here, at the gateway to its most visited sight. Josef is one of those creative people who has clearly found his niche.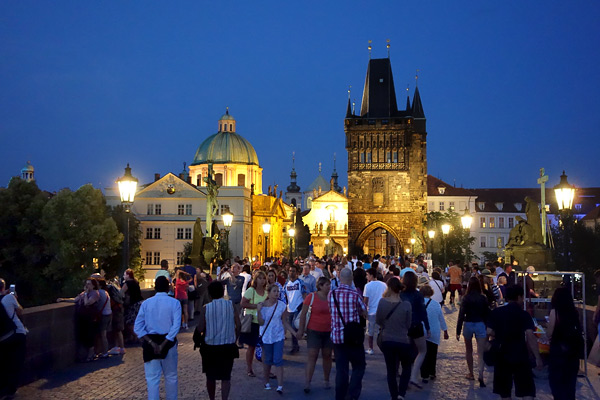 Charles Bridge is a 500-yard stroll over the Vltava River, connecting what many consider Europe's largest castle with a thriving Old Town. Any time of day or night, the stroll comes with fun street music and great people-watching.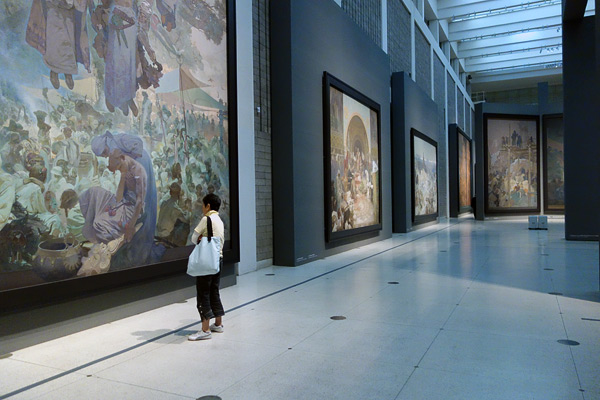 The great Czech painter Alfons Mucha's magnum opus, the Slav Epic, is finally settled in Prague, where it should be. Its 20 massive canvases connect the Czech people with their Slavic soul. It's one of the most powerful artistic experiences in Europe -- don't miss it.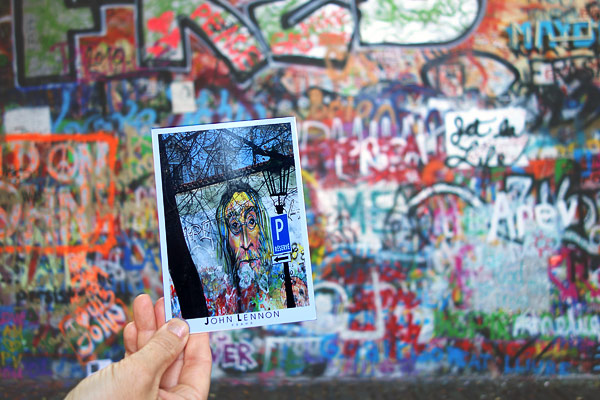 Prague's Lennon Wall spontaneously appeared back in Cold War times, when the Czech people were birds locked in a cage and needed a place to vent. They'd paint murals of John Lennon each night, only to have them whitewashed over by the authorities the next day. Today the poignancy of the wall is long gone, but it's still a colorful and nostalgic place to visit.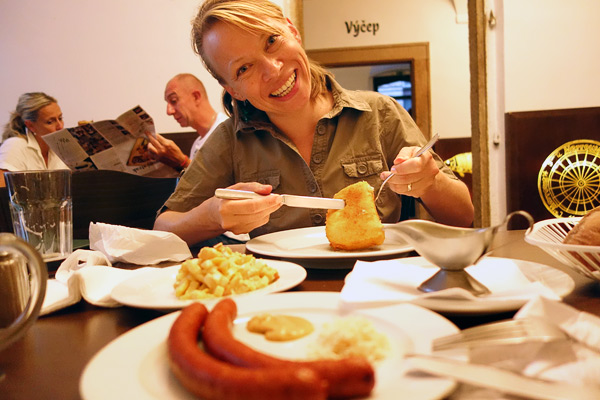 Prague is one city where, more than just about anywhere else, I recommend hiring a private guide -- like Sarka, whom I've recommended in my Prague book since its first edition nearly a decade ago. For about $30 an hour, you get a guide and companion who is expert at making your wandering meaningful.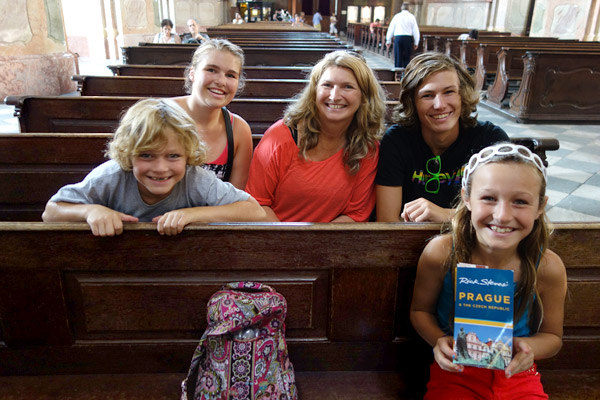 One of my favorite things lately is meeting families on the road whose parents are making the travel experience fun and enlightening for the kids. This mom is a super guide -- she's with her kids in what could be just another old church...but look at the enthusiasm in her little travelers' faces. (I like to think the guidebook they're toting helps, too.)