Watch the World's Largest Rooftop Garden Grow in Brooklyn... in 3 Minutes
On top of this Brooklyn building the world's largest rooftop garden is flourishing. 65,000 square feet of urban greenery grows atop the roof of Building no. 3 at the historic Brooklyn Navy Yard. Watch the incredible transformation unfold with this 3 minute timelapse.
Brooklyn Grange - A New York Growing Season from Christopher St. John on Vimeo.
"Brooklyn Grange is the leading rooftop farming and intensive green roofing business in the US. We operate the world's largest rooftop soil farms, located on two roofs in New York City, and grow over 50,000 lbs of organically-cultivated produce per year. In addition to growing and distributing fresh local vegetables and herbs, Brooklyn Grange also provides urban farming and green roof consulting and installation services to clients worldwide, and we partner with numerous non-profit organizations throughout New York to promote healthy and strong local communities." - Brooklyn Grange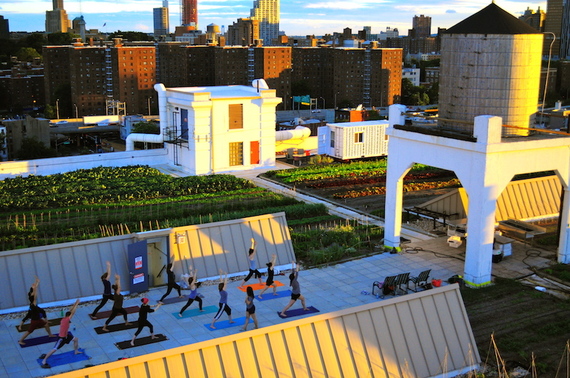 Follow Roadtrippers on Twitter: www.twitter.com/roadtrippers