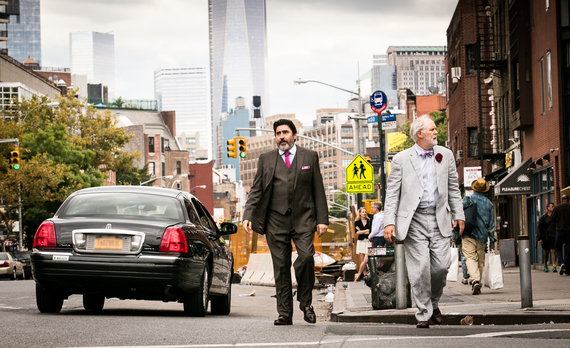 Love is Strange is a real actors' piece featuring veterans John Lithgow, Alfred Molina and Marisa Tomei, and directed by indie film staple Ira Sachs. Lithgow and Molina play a married couple forced to live apart when one loses his job, imposing themselves on respective friends and family.
As part of the Day for Night series, I hosted a cocktail and screening of the film at NeueHouse in New York this week, followed by an intimate discussion with Lithgow, Tomei and Sachs about their work on the film and in general. They are a particularly congenial and insightful group so it's well worth the watch and, I think, augments the experience of the movie.
Love is Strange opens in theaters this Friday.
SUBSCRIBE AND FOLLOW
Get top stories and blog posts emailed to me each day. Newsletters may offer personalized content or advertisements.
Learn more