'Tis the season. During the course of the past year of reviews, several products have stood out as making particularly nice gifts. For those what have not totally blanked out and forgotten that the holidays are upon us -- or have not yet bought, wrapped and sent out your packages yet, figuring that the excitement of last minute shopping is always such a special, yearly joy -- here are a few thoughts that might come in handy. Fa la la la la.
• Seagate Goflex Net Media
• Iomega Compact Edition eGo
• Verbatim Tuff-'N'-Tiny
• ooTunes Radio
• Verbatim Bluetooth Mobile Keyboard
• Barnes & Noble Simple Touch Nook
Pogoplug technology is the basis of a number of "cloud-based" devices that create simple, home networks where you can access your files from anywhere in the world, over the Internet via a browser. They fall under the umbrella known as "private clouds," which are home networks. There are faster options, and perhaps better ones, but the huge advantage of Pogoplug is the utter simplicity of setting it up -- not much more than plug in, connect to your router and enter an access code to activate the service.
The GoFlex Net Media is a very small device that has two slots for Seagate's proprietary GoFlex external hard drives. In addition, there is a USB port which lets you attach any external drive (including a Flash drive) for even more capacity. There are a number of similar Pogoplug-based devices, all which offer unique advantages, but what I like about the Seagate is that it's especially small, and since you can just slide in Seagate's external drives, it all stays extremely compact.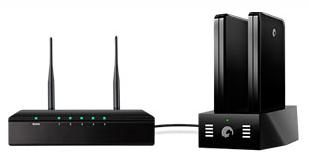 At the time of writing, the product retails for $100, but can be found online for $79. This is for the device only. External hard drives are separate, and the Seagate uses their proprietary models -- though if you have any external hard drives already (or even Flash drives), you can connect them through the USB port, and there would be no extra cost. A 500 GoFlex drives can be found for $70.


IOMEGA COMPACT EDITION eGO
Though there are other tiny external drives, the Iomega Compact Edition eGo isn't far behind. It could slip into your shirt pocket, though would be a tight fit. Most impressively, the eGo is particularly zippy.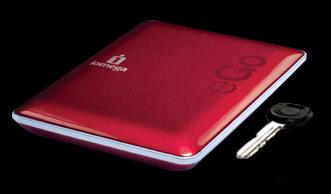 The eGo has a glossy, stylish covering, but it's tough, as well, using what Iomega calls Drop Guard, which they say protects the drive up to 51" if dropped (40 percent above the industry average). The drive comes with backup and anti-virus software. Its warranty is three years. The 320 GB model (at the time of writing) could be found online for $47.


VERBATIM TUFF-'N'-TINY
The Tuff-'n'-Tiny line of Flash drives so small that it's either shocking or laughable when you see them. They are -- this is no exaggeration -- about the size of your thumbnail. Not "thumb" (which is why such drives used to be called "thumb drives") but the nail only. Yet the capacity goes as high as an amazing 64 GB. I tested the 16 GB model.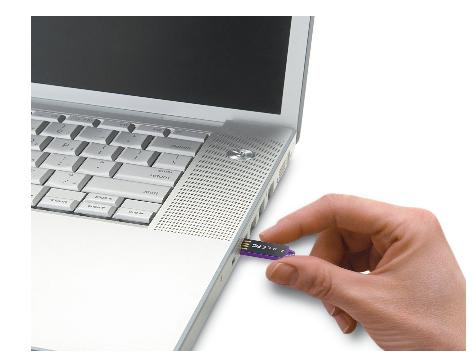 The speed of the drive, alas, isn't up to the technology breakthrough of its size. It's not problematically sluggish, but slower than you might wish. But the reason to get this is if you need something small. This is incredibly small. The drive is also very rugged, built to be resistant to dust, water, static and even getting driven over by a car. The 16 GB model retails at writing for $37.


ooTUNES RADIO
OoTunes is far and away the best of this genre of radio station apps I'm come across. It's $5, which I know that's a lot in AppWorld where most things are free. But remember, on Planet Earth, that still comes out to $5.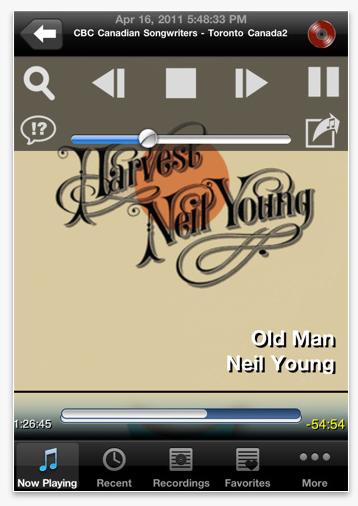 OoTunes provides access to significantly more live broadcasts you can choose from than most other apps. (These broadcasts include not just radio stations, but concerts, some TVcasts and even police emergency scanners...) For example, other such apps provide links to maybe 20 radio stations in Chicago. This has between about 100-150. There's also a built-in alarm, so you can wake up (or set day reminders) to either Internet music or songs on your iPod. You also record a broadcast that's playing, click "Lyrics" to go online and find the words, find YouTube videos of the song that's playing, and show album art. And much more.


VERBATIM BLUETOOTH MOBILE KEYBOARD
The growing trends in computing is the explosion of tablets. Though not at their strength as productivity devices, they do have "virtual keyboard" that allow for typing on basically a graphical icon. Though it works, the process is not satisfying to those for whom typing is critical. And where a need arises, technology often comes to fill the gap.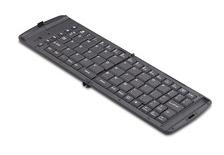 That's where Verbatim enters with its Bluetooth Mobile keyboard. While other add-on portable keyboards exist for this market, what Verbatim offers as a nice twist is a keyboard that folds-up for ultra-portability, even fitting in your pocket. (Know that, while portable, it's not light.) It will connect to any Bluetooth-enabled device with "HID Keyboard support." This includes the iPad, Samsung Galaxy Tab, Motorola Xoom, and Blackberry Playbook, as well as an iPhone or iPod touch. The Verbatim is a real keyboard that provides real typing. For the most part, it works impressively, though with a few small caveats. (This brings up a clarification: the keyboard is not defective, as the original review suggests, but rather has a glitch that unexpectedly goes to sleep if not shut down in a specific order. Merely touching any key, however, wakes it up immediately. The review states this, though it's not phrased well.) At the time of writing, it retails for $104, but could be found for $88, so there are less expensive options around. But ultra-portability that fits in your pocket is still rare.


BARNES & NOBLE SIMPLE TOUCH NOOK
Ebook readers aren't for everyone. But they do provide some wonderful capabilities that make them valuable to many and have become a booming market. The Amazon Kindle started the explosion, but Barnes & Noble was not far behind with its Nook. The company's Color Nook provided it a unique space, bordering on being a touch-based tablet (a space now loudly joined by the Amazon Kindle Fire), however I chose to look at this black-and-white "Simple Touch" Nook for a couple of reasons. Most notably is that if you want to read a book -- the point of an ebook reader, at heart -- color doesn't matter much. (Two exceptions: for magazines and children's books which are filled with pictures, color does make a difference.) And battery life and weight do matter, both of which are significantly more pronounced in dedicated ebook readers.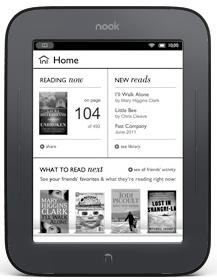 The "Simple Touch" Nook (previously called the "All-New Nook") has a 6" touch screen that uses the similar E Ink Pearl technology as the Kindle, though with one hugely important difference: it doesn't have much of a black flash when turning a page, a feature subsequently matched by Amazon There's also a greatly-improved battery life, rated at up to two months of usage on a single charge with the Wi-Fi turned off, which compares favorably with the Kindle. And it weight under eight ounces. Furthermore, being touchscreen, it makes for turning pages much more enjoyable -- while including hard buttons, an advantage for lefties, something missing from the Kindle. Very importantly, the Simple Touch Nook allows for reading ebooks in the standard ePub format, meaning that the massive world of free public domain ebooks is available to you. The Nook touch has strong competition from the impressive new Kindle lineup released in September. (Unreviewed here, though from specs alone I still prefer the Nook, most notably because it allows for reading public domain ePub books, which the Kindle doesn't.) At the time of the original review, it retailed for $139. With the new Kindle lineup, that price dropped to $99.


"The Writers Workbench" appears monthly on the website for the Writers Guild of America. To see this entire column, with complete product graphics and additional "TWW Notes," please click here
This Blogger's Books and Other Items from...
FOLLOW HUFFPOST