When I was little and we played grownup, we had our faves. There was the doctor kit -- a biggie because we loved giving each other shots -- the vacuum cleaner push toy and the Easy Bake Oven. Kids never tire of coveting grownup things, but at Toy Fair N.Y.C. this year, the grownup things being shown are decidedly high tech.
From Google Glass to SpinMaster's Spymaster Glasses:
Google Glass is still in the experimental stage, often seeming like more of a status symbol than a useful technology. SpinMaster, however, is out there ahead of the curve introducing glasses that take photos and videos for the kiddie set. Only these cost $29.95, not $1,500 like Google Glass. The glasses are standard VGA resolution and transmit your stored images via micro USB and not Bluetooth. Heck these look pretty cool, especially for spy loving kids.
From GoPro to Oregon Scientific:
If you've been on the slopes this winter you've seen those cameras attached to ski helmets. The "it" version is the GoPro. Now Oregon Scientific, maker of many kid's tech products, unveiled its 2014 line including the Chameleon HD action camera, an HD camera that can mount to a bike helmet for $199. Yes, GoPro is lighter and faster at capturing and has built in WiFi, but Oregon Scientific makes a nice kids version.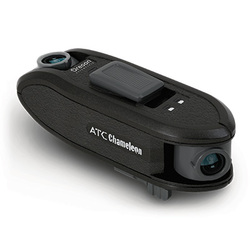 From Samsung Gear Galaxy Watch to VTech:
Smartwatches are this year's most talked about tech category and Samsung's Galaxy Gear sells for $249. VTech's KidZoom SmartWatch will sell for about $50, when it ships later this year. And while it doesn't have the bells and whistles (like Bluetooth, contact database and activity monitoring) it does offer kids a high tech wearable that can snap a photo, shoot a video, offer a few games, and includes an alarm clock, stop watch and voice recorder. What more could any self-respecting high tech kid ask for?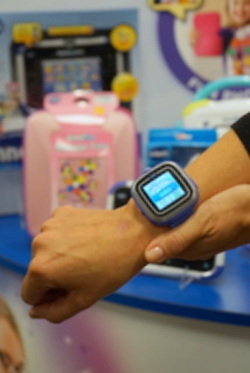 From FitBit to iBitz:
The FitBit, arguably the current bestselling activity monitoring bracelet, sells for about $100. GeoPalz iBitz, an activity monitor for kids, sells for $79. Kids can track their steps, upload it to the web and then, based on their activity, redeem prizes on sites like Minecraft or Club Penguin, or even win awards that their parents set up. Plus, it's brightly colored and can be worn on shoelaces or belt loops.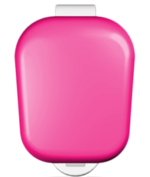 From Olloclip to SkyRocket Attach Microscope:
The OlloClip, $70, made a lot of adults happy by letting them attach a lens to their iPhone, which allowed them to shoot macro, wide angle or fish eye. While the SkyRocket product looks similar, it actually turns your kids phone into a close up (30X) microscope. It clips on to your own phone's camera and magnifies the image using your phone's software. It's gratifying to see kids stand around the screen looking at a close up of arm hair, a blade of grass, or even a pimple. It does less than the OlloClip, but costs only $15.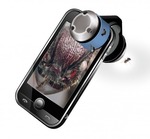 To see SpyMaster Video Glass in action, watch here.
_____
Robin Raskin is founder of Living in Digital Times (LIDT), a team of technophiles who bring together top experts and the latest innovations that intersect lifestyle and technology. LIDT produces conferences and expos at CES and throughout the year focusing on how technology enhances every aspect of our lives through the eyes of today's digital consumer.