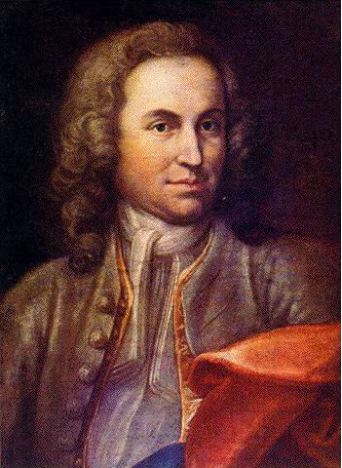 Johann Sebastian Bach compiled what are today called the Brandenburg Concertos as showpieces and probable calling cards for employment with the Margrave of Brandenburg. The provincial Saxon Kapellmeister put everything he knew of musical brilliance into their design, borrowing from and enhancing his earlier compositions to impress the Prussian royalty at its Berlin capital. Never performed, alas, the concertos languished for over 100 years until a 19th-century revival finally and firmly established Bach's preeminence in Western music's firmament. Once rediscovered, the Brandenburgs' evergreen popularity has never waned. The six concertos contain 19 movements for various soloists and ensembles, each with its own sound-world, colors, and rhythms. Fast movements are upbeat and energetic, almost frenetically so, and bubble with an irresistible thrust. Slow movements and minuets contrast, often with exotically sensuous atmospheres.
Having performed the Brandenburgs some 52 times in its history -- the latest a week ago Sunday at UCLA's Royce Hall -- the Los Angeles Chamber Orchestra has a special affinity to these works. As has been their procedure in recent years, the customary ordering of the six concertos, not likely conceived by Bach to be performed all at once, was altered to good effect. In the original ordering, the first two works are in the key of F, the next two in G, and the last two in D and B-flat respectively. By switching the second one, with its piccolo trumpet solo, to the final position, the set wraps up with its most brilliant piece and has the bonus of beginning and ending in the key of F, lending a facsimile of cyclical logic to the tonal scheme. Also, an earlier work of Bach's was interpolated after the third concerto's enigmatic two-chord second movement.
Time was when LACO represented the sine qua non in the performance practice of the Brandenburgs. In the years since LACO's founding in 1968, however, music scholarship has led to more historically informed early music practice, whittling away at repertoire once LACO's exclusive province. Locally, the Musica Angelica Baroque Orchestra now claims bragging rights as Southern California's purist of pure early music ensembles, with their catgut strings, host of odd-looking antique instruments, and sonic textures so lean they are sometimes more seen than heard.
LACO's approach to last Sunday's performance embraced the spirit of early-music practice while retaining the more practical aspects of modern performance, and the orchestra can at the very least claim mastery in execution if not the ultimate in style. Musical forces were pared down; period instruments were mixed with modern -- steel in lieu of cat-gut strings, cellos for violas da gamba, modern woodwinds with the antique harpsichord. At times balances suffered, as with the huge-in-size but lite-in-sound theorbo that could clearly be heard only when paired with just one other instrument.
Impeccable virtuosity, however, is the great virtue audiences have come to expect from these musicians whose day jobs are in Hollywood's film studios. And they got it. Violinist and concertmaster Margaret Batjer led most of the concertos, enforcing brisk tempi and crack ensemble work; other soloists led the rest. Most musicians stood as they performed, aiding sound projection in acoustic-friendly Royce Hall.
The first concerto's Adagio found Batjer's violin weaving delicious arabesques in the air like Moorish smoke-rings. The seasoned concertmaster embraced the first and the fourth concertos' virtuosic movements at such a breakneck pace she traded some tone for the fireworks. No matter; the feat was impressive. Batjer then ceded other violin solos to two of her colleagues: Josefina Vergara employed in the fifth concerto the minimal vibrato and the generally drier tone associated with Baroque authenticity, while Jacqueline Brand produced a lovely, honeyed tone in the limpid second concerto.
Impressive as the violin solos and ensembles were in most of these works, special mention is due the contributions of the lower strings -- cellos, bass, and especially the violas led by soloists Victoria Miskolczy and Robert Brophy -- who gave a near perfect execution of the richly lush sixth concerto, which features no violins. Among its many felicities were the last movement's sparkling syncopations.
The featured woodwinds -- two veterans and one newcomer -- were impressive in their own star turns. David Shostac on flute in three concertos scored points for both luminescence and endurance, while oboist Allan Vogel in the second concerto proved he has lost none of his storied and beguiling agility. In her company debut in the fourth concerto's duo with Shostac, flutist Brook Ellen Schoenwald was far more than just a worthy echo.
The horns were in an agreeable posture and accurate throughout the evening. Patricia Mabee provided informed harpsichord continuo with an opportunity to shine bright in the fifth concerto's extensive solo cadenza. She took full advantage of her encyclopedically swirling passages. David Washburn nearly stole the show with the last-played second concerto's blazing piccolo trumpet work in the two outer movements, sending the audience out in the cold night with a warm glow.
In the passion they conveyed in these favorite works, the Los Angeles Chamber Orchestra ceded not an inch to its rival upstarts in or out of town.
Incidental: The powers that be at Royce Hall's concession counter have apparently concluded that tea bags and hot water are just too difficult any longer to stock. On a particularly cold night, in a particularly cold hall, the warm beverage of choice was either coffee or nuttin'. Also not available were freshly baked cookies of fond memory, only the cheap-package types with mysterious embalming preservatives.
Rodney Punt can be reached at Rodney@ArtsPacifica.net.
Photo source: Wikipedia Commons
SUBSCRIBE AND FOLLOW
Get top stories and blog posts emailed to me each day. Newsletters may offer personalized content or advertisements.
Learn more