I am spending some time in my hometown, Buenos Aires, giving a few talks and coaching local artists. None of the big names in the art world are here these days but at the Maison Rouge in Paris where a show called "My Buenos Aires" is taking place. Although ambitious, including more than 60 artists working in all media from installation to painting, sculpture, video and photography and spanning almost four generations, from its inception, this show embodies the contradictions of a country where corruption has been naturalised even by its artists.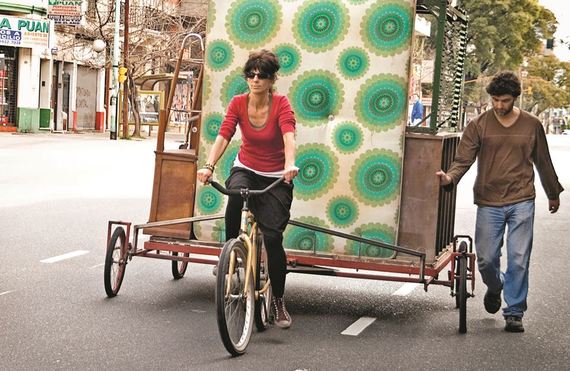 This show unknowingly continues the ideas of "Latin American Art Today," an exhibition that took place at the Guggenheim Museum last year and which included a series of pieces chosen by Mexican curator Pablo Leon de la Barra, ultimately, added to the museum's permanent collection. While the New York show emphasised the playful inversion of low over high that the art of the region allegedly embodies, the Parisian show states that Argentine art is, as a practice, an allegory of the social and economical decomposition that started in 2001 with the financial collapse and was institutionalised by the Peronist regime of Presidents Nestor and Cristina Kirchner. The fascination with Argentine social decomposition as something exotic comes across as ironic in a city like Paris where social unrest is probably more evident than in South America.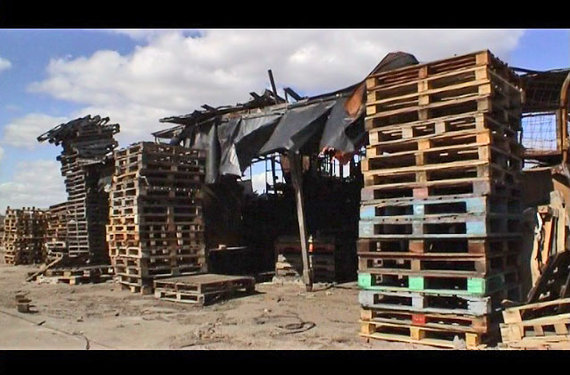 The Parisian show, however, takes place in the middle of the electoral campaign in which all executive positions in Argentine government are at stake. This might help us understand why the Mayor of Buenos Aires has decided to pick up the bill and cover all costs for the 60 artists and the many journalists from the national press who would not write reviews but paid articles pontificating the generosity and importance of the whole enterprise.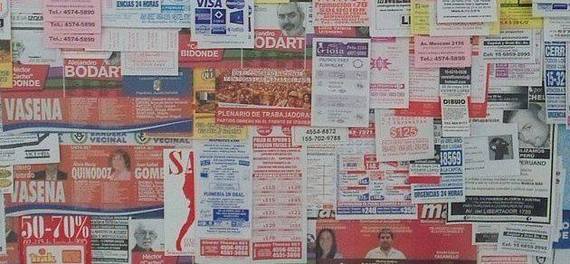 Although established names such as León Ferrari, Guillermo Kuitca or Jorge Macchi are included, the artistic source of value of this show lies in the fact that it includes works that visually represent the culture of the slums of Buenos Aires. Rejecting formalism and the modernist object as something from the past, these installations construct an experience of decay and precariousness. Let's take as an example the work of Ana Gallardo who gathered all her worldly belonging on a trolley which she pulls with a bicycle or Tomas Espina, Luciana Lamotthe and Eduardo Basualdo who manipulate decaying building structures as a conceptual proxy for the "villa miseria." The problem with this is that artists like Gallardo and Espina have been for years outspoken supporters of the Kirchnerist regime and its populist levelling-downwards anti-institutional policies. Thematising dispossession and precariousness, their works become allegories of the Kirchnerist-era national culture.
This is also a kind of art that cannot be purchased by individuals for private collections but only by public institutions for they are ridiculously expensive to transport and maintain (due to their precariousness). That has been precisely the way through which the Argentine government has channelled tax payer's money to successfully commercial art galleries that represent these artists under the belief that they are opening new markets when it is actually 'the' only market for these works.
Having said this, the Parisian show is not financed by the Kirchner regime but by Mauricio Macri, the right-wing mayor of the City of Buenos Aires. That might be the reason for the inclusion of one of Macri's favourite artists, 70-year-old Martha Minujin who shone during the late sixties with her pop performative installations. Out of context, her Pop works appear as another allegory of the Buenos Aires slums when, in fact, they were originally a derivative and de-politicised right wing-ish copy of Helio Oticica's Penetravels.
It is ironic that the City of Buenos Aires has decided to draw attention to itself as a supporter of the arts by canonizing the same culture that it says it opposes. Do they realize this? Of course not. No one is really looking at the art, after all. They are just visiting Europe with tax payer's money. J A T
SUBSCRIBE AND FOLLOW
Get top stories and blog posts emailed to me each day. Newsletters may offer personalized content or advertisements.
Learn more