I woke up early yesterday morning at the start of our holy month to sit in prayer. I was suffocating with grief and horror thinking of our brothers and sisters in Charleston's Emanuel African Methodist Episcopal Church who were gunned down while doing the same Wednesday evening.
In 1999, I moved to Charleston, South Carolina to complete my four year neurology residency training at the Medical University of South Carolina. I was acutely aware of the racial tensions that plague our entire nation, but are unfortunately amplified in the South. Despite these palpable racial tensions, I could never imagine such a horrific act of violence occurring in the form of a hate crime. A house of worship is a sacred place meant to celebrate life, not destroy lives.
Whatever ounce of peace that is left in my heart, I give it to our brothers and sisters in need in Charleston. To lose one's life because of a hate crime is horrifying. To lose one's life to a hate crime in a holy place of worship stems from the ultimate act of cowardice and hatred.
In a time where hurt, anger, confusion, and grief can prevail, I am going to work hard to choose love. Connect to the sense of Divine Love that is present in all of us, and send it in a form of a prayer to the entire congregation of Charleston's Emanuel African Methodist Episcopal Church​, their families, and the entire Charleston community.
To my brothers and sisters in Charleston,
I pray for you to find courage to breathe one moment at a time.
I pray for you connect to a moment of peace in the chaos.
I pray for you to find strength as you heal from shock, grief, and anger.
I pray for you to find comfort as you mourn the devastating loss of your family members.
I pray for you to know love surrounds you.
I humbly ask anyone reading this article to take a moment and pray for peace. Pray that in this moment we choose love over hate. Choose Love.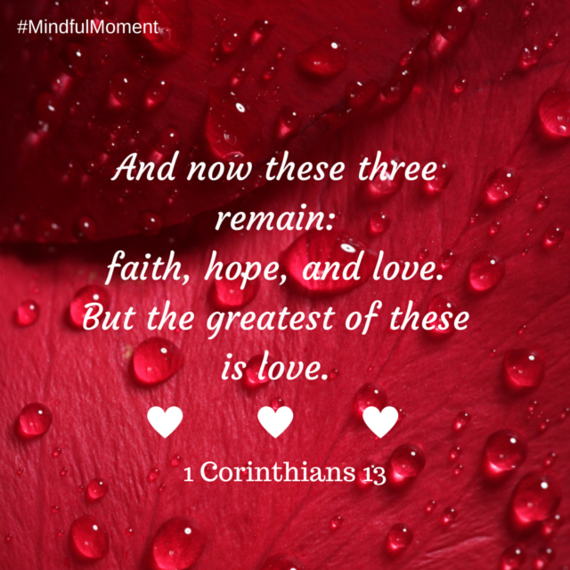 Romila "Dr. Romie" Mushtaq, MD, ABIHM is a traditionally trained neurologist with additional board certification in Integrative Medicine. She helps audiences and individual clients heal from stress-based illnesses and career burnout with her program Mindset Matters which is based in neuroscience, positive psychology, and mindfulness.
Dr. Romie writes at www.brainbodybeauty.com, where you can sign up to join her mindful living community and learn more about the medicine behind mindfulness. As a board certified physician in Integrative Medicine, She heals clients at the Center for Natural and Integrative Medicine in Orlando, Florida. You can follow Dr. Romie on Twitter, Facebook and connect with her on LinkedIn.
SUBSCRIBE AND FOLLOW
Get top stories and blog posts emailed to me each day. Newsletters may offer personalized content or advertisements.
Learn more