1. Lightweight cotton/cashmere cardigan from J. Crew. This isn't Mr. Rogers' sweater; it's a modern, sleeker version. Any man, whether he loves or hates fashion, will look great in this sweater and find it easy to pair with other items in his wardrobe. It's practical and fashionable. Get one in a neutral color like navy or grey and you will see dad wearing it over and over again, whether its over a t-shirt for those chilly summer nights or layered with a washed shirt and blazer for the fall. Worth the splurge. (jcrew.com $149-$218)
2. Gift certificate for a custom shirt from Michael Andrews Bespoke - the best bespoke clothing in New York City. Every man should experience getting custom made clothing at least once. At $165, it's a much better value than any off-the-rack shirt, not to mention an experience dad will never forget. Since you probably have no idea what shirt your dad would like not only will he get a perfect fit- he can also pick from thousands of fabrics and customize all the details. You can also throw in a gift certificate for a matching tie (michaelandrewsbespoke.com, shirt $165, tie $145).

3. Canvas boat shoes from Sperry. Boat shoes are the most versatile shoes of the season, they can be worn with shorts, jeans, khakis, and just about anything else your dad can throw at them. Hassle free slip on and very little maintenance. This canvas version makes them more comfortable than the generic leather and a little different than every other guy's. (sperry.com $70.00)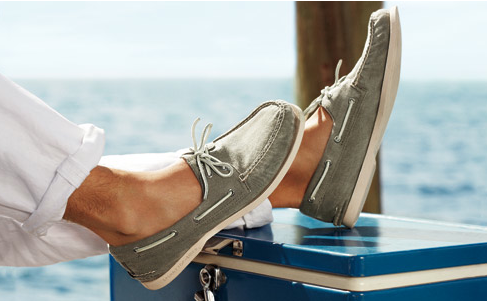 4. Under Armour performance workout shirts. Don't let your dad be that guy at the gym in the ripped-up paint-splattered t-shirt from the early 90's. Have him feeling good and working out in style in some appropriate exercise gear. Depending on your budget you could also throw in a monthly gym membership or a medical massage. (underarmour.com $19.99)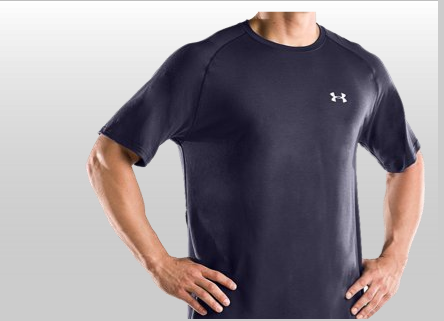 5. Cotton summer belt. Most dads that I know have only one or two standard leather dress belts, which look out of place when worn with a casual outfit. Pick him up a cotton summer belt and he will wear it on the golf course, to the family BBQ and wherever his weekend getaways take him. (ralphlauren.com reg: $65 on sale: $39.99 )
This Blogger's Books and Other Items from...
FOLLOW HUFFPOST