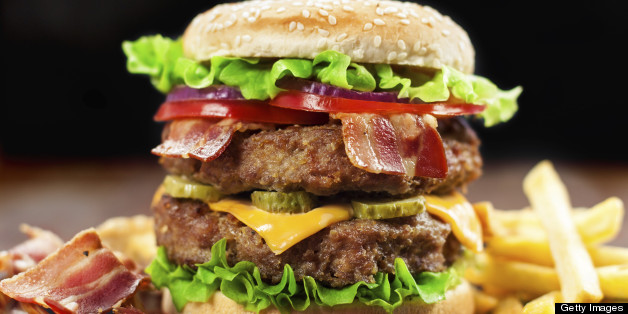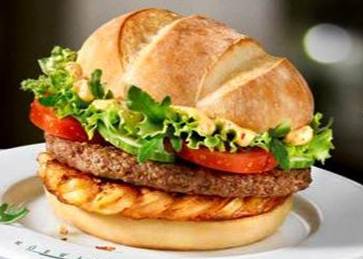 I'm always bothered that the flavor profiles of fast food in this country seem to hinge on three factors: salt, sugar and fat. That explains why after the last swallow, no matter whether it is tacos or pizza or hamburgers, or where you eat them, the food generally tastes the same.
So I was struck by an analysis published last week, by Baum+Whiteman International restaurant consultants, of how fast food chains in the US seem lacking in innovation. They point out that when you look at what fast feeders are doing overseas, the levels of invention and creativity far surpass what goes on in this country. Never mind that the analysis was done by my husband, who with his partner Joe Baum, created the Rainbow Room and Windows on the World. He was also the founding editor of Nation's Restaurant News and his trends reports are read all over the world.
There's no end of innovation taking place at the lower end of the price spectrum -- but largely by independent restaurant people. "Food trucks, out-of-work chefs in popup locations, and imaginative sandwicherias all are hotbeds of experimentation -- things like bibimbap hamburgers, pastrami eggrolls, cheeseburger-fried sushi, multi-culti chicken wings, banh mi baguettes, Mexican cemitas, gizzards in soft tacos, meatballs your grandmother never dreamt about, and kimchee on just about everything -- all these and more are lighting up consumers' palates," Baum+Whiteman point out. "But you'd never know it by looking at chain fast food menus across the country.
Do a little web-searching and you're sure to agree. McDonald's in Europe, Canada and Thailand has served a Thai chicken sandwich with red and yellow peppers and a spicy sauce -- but not here. In Austria, they were serving McNoodles, of all things -- bowls of chicken curry noodles and sweet and sour noodles. Baum+Whiteman notes that they've "escaped from the tyranny of the bun." But not here.
Burger King sells jerk chicken in Japan and a nacho chip cheeseburger in Denmark. But not here. KFC has a nifty shrimp-and-chicken patty sandwich in China. Subway in Japan sells a Spanish potato-onion-egg omelet in a hero sandwich with meat and tomato sauce. In Spain, there's McIberica, consisting of two pork patties with cheese, red peppers and sauce of olives and tomatoes. But not here.
The report points out that fast food chains in the US are under lots of economic pressure, and that's why you see them trumpeting 99-cent specials and discounts on some of their pricier items. Meanwhile, lots of their customers seem to be migrating to "fast-casual" chains like Chipotle Grill, Noodles & Co., Five Guys and Panera Bread, where they'll pay considerably more because they think the food is better and the experience more involving and personal.
The danger for fast feeders is that fast-casual competitors are becoming "mass-market entry points for Americans to sample cuisines of other countries. That's why you find so many fast-cas startups exploring niche menu categories such as Greek, Thai, Indian, exotic flatbreads, Asian dumplings, banh mi sandwiches, kebabs, sushi ... and anything else that can be fast-casualized," warn the consultants.
Their advice to McD, Burger King, KFC, Arby's, your favorite sub shop, and other fast food companies is to bring home the goodies now: Start adding these innovative items with new flavor profiles and ingredients to their menus. (I see that the Burger Business blog has similar advice this week specifically more McDonald's so something's in the air.) It's been a long time since anyone's had a Big Mac Attack and people need new things to crave -- such as the surf-and-turf pictured above; it consists of grilled patty with fried shrimp, tomato, cucumber and arugula and McDonald's sold it in Austria.
I may slowly begin to change my mind about eating out.
Rozanne Gold is a four-time James Beard award-winning chef and author of Eat Fresh Food: Awesome Recipes for Teen Chefs, Healthy 1-2-3, and Radically Simple: Brilliant Flavors with Breathtaking Ease.
Rozanne can be found on Facebook at www.facebook.com/RozanneGold.
SUBSCRIBE TO & FOLLOW LIFESTYLE
All the meal hacks and indulgent snacks. You're welcome. Learn more