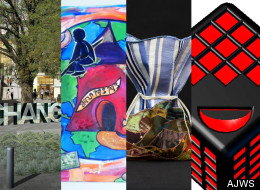 Like many people in my generation, I first associated tzedakah, the Hebrew word for charity, with the pushke -- the little metal box given out in Hebrew school, rusting on my parents' windowsill. I learned in the 1950s that Jews were supposed to collect pennies in the pushke to plant trees in Israel. There was no passion or intensity embedded in this ritual; no real understanding of the values or texts behind this seemingly strange act of generosity; and no opportunity to innovate. It was just something Jews did.
The truth is, no one in my family talked much about giving money; they talked about giving time. My parents and grandparents devoted untold hours to serving on the boards of local Federation agencies -- an ethic that has deeply informed my own professional and personal commitments.
But, of course, time isn't the only marker of giving. Money matters, too. It matters a lot. Money defines our needs, our wants and our luxuries. It shapes our responsibilities and informs our life choices. Subsequently, I discovered that my parents were, in fact, giving money -- but it was apparently not a subject for "polite" conversation.
My parents' perception was misguided. We need to talk about money and it shouldn't be considered "taboo."
About 15 years ago, I decided that I wanted to raise my grandchildren's consciousness about money early on in their lives. Beginning on their ninth birthdays, my husband and I started giving each grandchild $100 to donate to causes or organizations of their choice during the year. For me, the cause itself -- be it animal rights, marriage equality, children's mental health or ending genocide in Darfur -- is less important than the questions and values that inform their decisions. Which issues do they care about and why? How do they determine who needs their money most?
American Jewish World Service's Where Do You Give? initiative has pushed these questions into the Jewish communal spotlight to spark a national conversation about giving in the 21st century.
Central to Where Do You Give? is a national competition that called upon artists to translate tzedakah's meaning into a compelling, relevant design -- far beyond the pushke on the windowsill.
AJWS received dozens of amazing submissions for the competition and I, along with our distinguished panel of judges, have now narrowed them down to nine finalists.
Many of the submissions were conceived in an effort to cut through the morass of what people look at every day and focus their attentions on giving. One entry is a large public installation that cleverly plays with the meaning of the word "change" and another seeks to elevate the grocery shopping experience so that people can understand and engage with issues related to their everyday purchases.
But I particularly love the submissions that seem designed to get people together to have these discussions -- whether it is through a community baking project, computer game or an interactive pixel map.
Looking at these pieces of art gives me great hope that a new generation of globally conscious designers are celebrating the critical role that tzedakah plays in today's world and that the next generation of Jews will both give and talk about giving. Working for justice depends on re-imagining the possibilities for this work. It requires that we take a good, hard look at the values that animate our philanthropic choices.
AJWS will announce the Where Do You Give? grand prize winners on May 15.
9 Designs That Challenge Our Notions of Philanthropy
Doug Burnett is an art director from Chicago, Il. His controversial "Vending Box" paints a dystopic picture of our current spending and donor habits. As Doug explains in his artist statement, "We buy a soda without batting an eye but, ironically, we turn a blind eye toward a $1 donation." After inserting a coin, participants choose a beneficiary. A screen on the back side of the box shows a video of that individual and the benefit he or she will receive as a direct result of the donation.

Frederico Zannier, from Brooklyn, N.Y., is a graduate student at NYU's ITP Program. His "Pixels 4 Poverty" project allows individuals to visualize how their contributions are part of a large community effort to make change, by literally painting a picture of the people and organizations that donors are supporting.

Julie Wohl is a Jewish educator and freelance Jewish artist from Duncansville, Pa. Her painting, "From Home to Home," is filled with many complex and layered images that relate to the pursuit of justice through tzedakah, and is designed to have an accompanying curriculum for students to explore tzedakah through art.

Kristen Baumlier-Faber is an associate professor and artist at the Cleveland Institute of Art. Her interactive game and web platform, "Hand + Heart," fosters awareness about giving to others in need by teaching users about different issues in the world. Players can earn points which add up into actual money and giving assistance to organizations that members choose.

Laura Silver, from Brooklyn, N.Y. is a writer and leader of the International Knish Society. Her modern-day communal-baking-session kit includes a shopping list and a manual with play-by-play instructions on how to host a tzedekah-based baking session for five to 500 people. Participants select a local organization to receive the baked goods or proceeds from sales of baked goods. The activity invites a conversation around deciding where to donate among different charitable organizations.

Lily Feinberg is from Washington, D.C. Her large-scale sculpture functions both as a receptacle for tzedakah and as a catalyst for community engagement in local causes and reflection on the act of giving. The structure physically spells out the word "change," a word that indicates its contents as well as its ultimate function. The dual meaning of this word prompts tzedakah givers to associate more closely the act of physically giving money to the impact it actually can have.

Michael Cohn Moreau is a software engineer from Nashville, TN. Michael's "Discover Needs" tags are QR codes meant for grocery stores. Shoppers scan the codes to learn about issues that are directly connected to the products they're buying. For example, a shopper purchasing insect repellant can scan the QR code to learn about malaria in the developing world. Then, the shopper can be immediately directed to learning about organizations that are working to fight malaria, and can choose to donate to that organization right then and there, or save the information to learn more later.

Rachel Kanter is an artist from Montclair, NJ. Her "Tzedakah Bag" is made from vintage silk tallitot, batik fabric from Ghana and commercial cotton fabric, to serve as "a tactile reminder that our obligation is to support and nourish communities here in the United States, in developing countries and in the rest of the world."

Tyson Brady is an industrial design student from the University of Washington. As donations are made in this "Charity Cube," a sequence of LED lights advance, providing the user with a visual display of the impact they have made. As more people provide charity, the design will become more complete. It is meant to be a beautiful way of objectifying charity and can be displayed in homes and public places as an icon for the importance of giving.
Follow Ruth Messinger on Twitter: www.twitter.com/ruth_messinger