My grandfather, Major Franklin Sumter, will turn 90 years old this year on Christmas day. He is the last living grandparent I have, and shares an amazing common foundation with the other three that have passed away: he, like them, is a Salvation Army officer.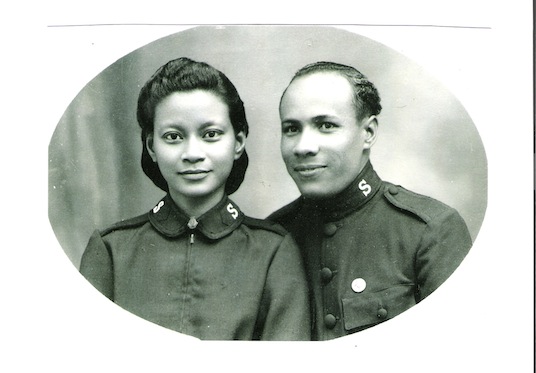 You may know the organization for its signature bell-ringing and red kettles outside of department stores during the holidays. I know the organization as a remarkable prism of social service:
I know it for the children's home in Suriname where I spent the first 9 months of my life. My mother was finishing college and allowed my grandparents to take me. Years later my grandfather introduced me to one of the women who had taken a special interest in caring for me during that time.
I know it for the School for Officer's training in Atlanta, GA where my parents enrolled. My father says that one of my first musical moments came when he sent me with a quarter to get a soda from the hall. Minutes later, when I didn't return, he found me bobbing my head, keeping time to the rhythmic whirring emanating from the vending machine.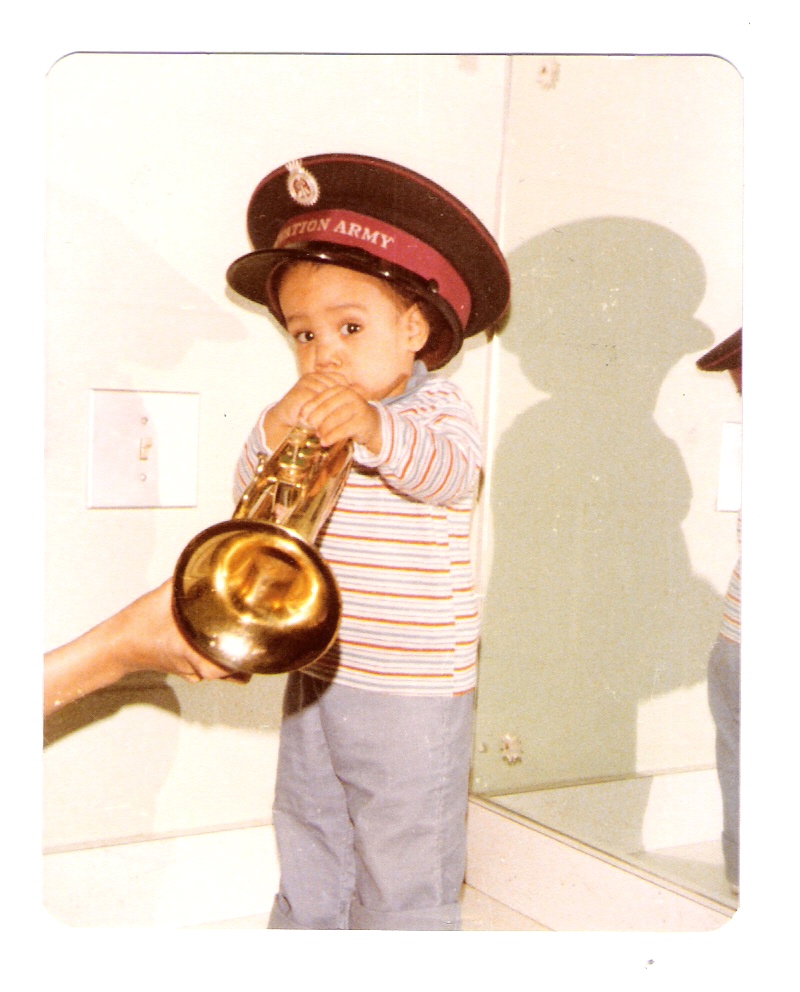 I know it for the Boys & Girls Club in Richmond, VA. My father was the administrator there and though he sent me and my sister to private school, he wanted to make sure that we would understand the importance of respecting peers from all walks of life. I spent my after-school hours there playing basketball and swimming.
I know it for Camp Happyland in Richardsville, VA. My parents would send us there each summer and we'd wake up to bugle calls, hike, play sports and learn instruments as well. It was there that I competed in and won my first talent shows and learned how to keep time and conduct a brass band. When I grew older, I got my first job there as a camp counselor.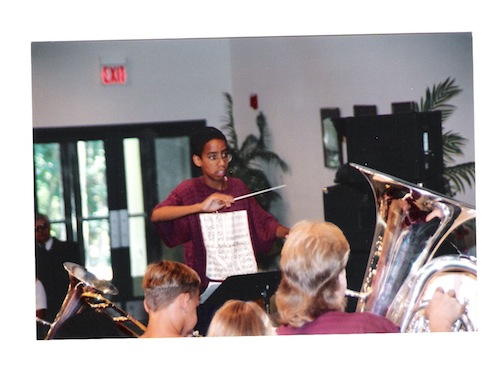 I know it for the children's home in the Philippines, where I slept on cots with the orphan boys and invited them to come for free to the 'A Capella Plus' concert the next day. 'A Cappella Plus' was a group of young people that sang inspirational songs arranged by talented Salvationists. It was my first tour experience and the songs we sang taught me the incredible power of music to transcend language and uplift.
I know it for the familiar red sign that read 'Leger Des Heils' (Dutch for 'Salvation Army') in Amsterdam. I would visit my grandfather in Holland and we would walk there on Sundays. I remember admiring my uncle so much as he stood in the red bandsman's jacket playing timpanis in the percussion section of the band.
Looking back, I have so many other amazing memories of the way that this organization has been woven into my life. My parents remain in the service and I am always so impressed by the sacrifices they make in the spirit of service to others. Even this past Christmas, we started our morning visiting my father at a massive convention center where hundreds of people in need were able to enjoy a hearty holiday meal.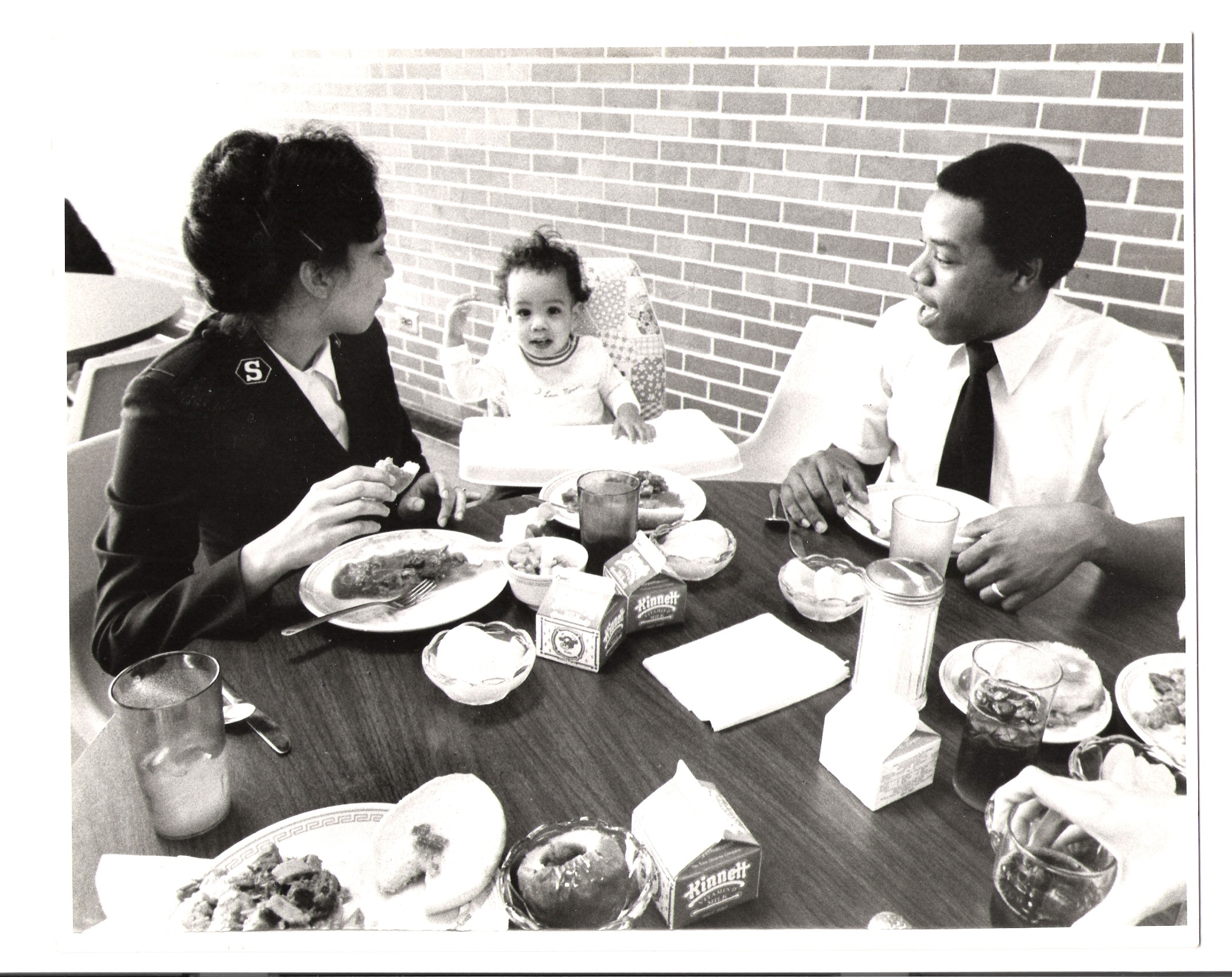 So often when we give, we have only a vague idea about how our dollars are spent. Though you may only know the Salvation Army for it's red kettles and bells, my story is a testament to the remarkable variety of ways in which the organization is committed to service.
I've asked my grandfather before how he's been able to stay so vibrant and so energetic. As he approaches 90, I am certain that his loyalty to the meaning of the S's on his uniform "Saved to Serve" has provided returns in amazing abundance.