Since its inception in 2002, Miami Basel has been a lightning rod for debate, with some purists complaining that its rapid commercialization has translated into a fair fit only for the pretty party crowd. Has the scene overshadowed the art? Or has the scene catapulted the fair into mainstream success? Or maybe, as Anthony Haden-Guest noted, they're not mutually exclusive: "there is a high degree of cultural awareness in this party town."
From Naomi Campbell's bodyguard to the art world's outlook, here's a rundown of the scene around Art Basel Miami Beach 2009.
1. Spirits up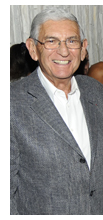 "Spirits are very good, especially given the economy," said collector Eli Broad, who on Friday had just purchased a Roxy Paine from the James Cohan Gallery. Maria Baibakova, of the Red October Chocolate Factory art space in Moscow, surmised, "the fair has benefited from the success of the auctions." Aby Rosen, who bought a sculpture from the artist collective, Bruce High Quality Foundation, from an exhibit curated by Vito Schnabel, said, "It's a great feeling to buy inexpensive art." How inexpensive is inexpensive? "Prices have come down 10-20%," according to the Warhol-collecting Tico Mugrabi. "Now is a great time to buy...but you should invest in solid choices."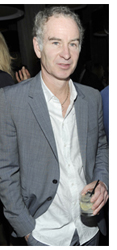 Miami Basel this year seemed to be filled with first timers, suggesting the pace has picked up socially as well. To mark his entrance, Another Magazine's Jefferson Hack decided to pair up with the former exhibitions director at the Royal Academy, Sir Norman Rosenthal. "I wanted to pop my cherry in style," said the editor-about-town. Also new to the scene, John McEnroe, tennis icon turned art lover, who spent five hours at the fair with his wife Patty Smyth, and attended several functions including a party for the Whitney Museum of American Art at the Standard Hotel. "This is the first year I've been able to come to Miami because I used to play at The Royal Albert Hall instead," said McEnroe. "Since I'm over the hill and not wanted anymore, I'm here." The result? "This trip has really turned me on to art again." Other notable newcomers: designers Viktor & Rolf and Pucci's Peter Dundas.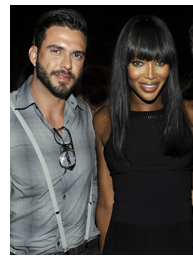 Fashion has always had an unmistakable presence at Miami Basel. This year Francois Nars and Chandelier Creative Agency kicked off the festivities at the Standard with a party for "15x15," a project featuring 15 celebrity portraits photographed by Nars himself. "My favorite photograph is of Marc," said Chandelier's Lorenzo Martone, whose boyfriend Marc Jacobs appears in the series. Naomi Campbell entered the party arm-in-arm with the makeup artist. "I'm just here for Francois," repeated Campbell effusively.

Over the course of the next three days, the Webster hosted back-to-back cocktails parties, followed by 75 person dinners for Pucci, Viktor & Rolf and Joseph Altuzarra. The upscale boutique managed to pull in an impressive list of fashion heavy hitters like Purple's Olivier Zahm, Stefano Tonchi and pretty girls Leigh Lezark, China Chow, Lauren Santo Domingo, Liberty Ross, Elizabeth Von Guttman and 12.29's Dawn and Samantha Goldworm, who created a custom scent for Design Miami.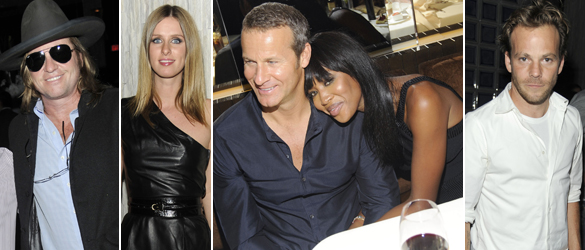 "We never had an official opening party for the hotel, so we thought this would be a good time to celebrate," said Aby Rosen at his mega glam buffet-style dinner at the W South Beach's Solea Restaurant, which he co-hosted with Tico Mugrabi and Peter Brant. The dinner was packed to the gills with Naomi Campbelll and her boyfriend Vladislav Doronin, a very bloated Val Kilmer, Stephen Dorff, Calvin Klein, Blaine Trump, Diana Picasso, Larry Gagosian, Samantha Boardman Rosen, Tory Burch, Marjorie Gubelman and was followed by a thumping 80's style party at the mirrored Wall nightclub, put together by Stavros Niarchos, Alex Dellal, and Vito Schnabel. The otherwise splintered social scene around Miami Basel came together as party girls Lauren Santo Domingo, China Chow and Nicky Hilton danced the night away.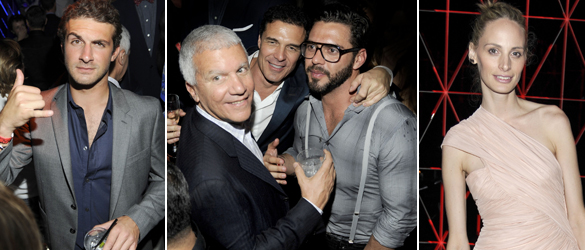 All above photos courtesy Patrick McMullan
5. The Runner Up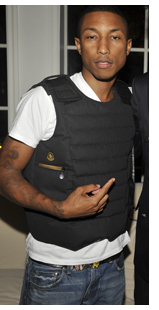 "This isn't bullet proof, its fashion proof," explained the baby-faced Pharrell, who donned a pacifist version of a bullet- proof vest at a dinner Moncler held in honour of their collaboration. During dinner chatter centered on Naomi Campbell's fury over Page Six's story claiming she had a bodyguard: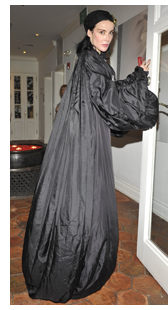 "I don't know why they would write I had a body guard," protested Campbell, who attended at least seven events with him during the fair.
Seated across from Campbell was Diana Picasso, in a snug black dress designed by her friend Elise Overland, who she met "through a mutual friend, Alexander Calder's grandson, Sandy."
The evening's most notable outfit, however, was the fantasy genre-esque floor length Alexander McQueen cape over a black cat suit Daphne Guinness was wearing. "Dressing can be very overwhelming," revealed the style icon. Other guests were China Chow, Anthony Haden-Guest, Vito Schnabel, Mike Ovitz, and Bruce Weber.
Photos of Pharrell Williams and Daphne Guinness courtesy Moncler
6. What People Are Chattering About
The Turkish Hammam at the Standard Spa; Olga Rei's website Art Ruby; The Russian billionaire curator rivalry: Masha (daughter of Oleg Zhukov) versus Dasha (Roman Abramovich's baby mama); The near absence of socialites this year (it seems every PYT no longer heads south to be photographed alongside the art glitterati); Artist Chuck Close poolside at the Standard: "Seeing an art fair for me is like getting a guided tour of a slaughter house;" Media mogul Bob Pittman's and Bertha Gonzalez's yacht party for their tequila, Casa Dragones, selling for upwards of $300 a bottle; Anthony Haden-Guest's satirical poems, which he reads out loud at parties; Cator Sparks, covering the scene for Vanityfair.com now that Rebecca Guinness has returned to London; Sante D'orazio's new diary, Barely Private, that will be launching a photo exhibit at Milk Gallery in NY; Nadine Johnson: the reigning PR queen of Miami Basel, there's no chatter that matters that doesn't involve her.
FOLLOW HUFFPOST