Strange winds are blowing from Washington to Ohio to Hawaii.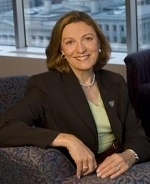 Brunner is a popular statewide elected official who is well-respected as a reformer in the daunting realm of electoral oversight, yet somehow she has only encountered resistance and neglect from the party elite.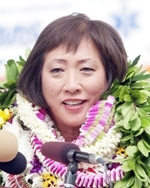 Meanwhile in Hawaii, State Senate President Colleen Hanabusa (D) will face former Congressman Ed Case (D) and Councilman Charles Djou (R) in a winner-take-all special election for U.S. Congress on May 22nd. With two viable Democrats running in a tight race, the national Democratic Congressional Campaign Committee (DCCC) is worried that this heavily-Democratic district might slip away from them.
Although they generally stay out of primary races, Chairman Chris Van Hollen has indicated that the DCCC will not rule out an endorsement, and several sources have indicated that his organization is leaning toward Case.
This is perplexing to say the least. Hanabusa already has the endorsements of both Hawaii Senators and most major Hawaii labor groups, and has handily out-raised Case throughout the race. Hanabusa has served in the Hawaii State Senate for twelve years--she was the first woman to head either legislative house in Hawaii and is the first Asian-American women to lead a state legislative body.
In short, she is a viable and eminently qualified candidate with considerable local support. The only advantage Case seems to have is that he entered Congress in 2003 as part of the same cohort as some DCCC leadership--though we trust that such relationships would not effect the Committee's decisions.
Both Brunner and Hanabusa are qualified, well-liked candidates who hold statewide leadership positions. The voters have already signaled their support in the polls - so why are the boys at the top holding back? Why do national committees continue to tilt the playing field in favor of male candidates, without clear justification?
This trend of blocking and abandoning female candidates is greatly disturbing, to say the least. We must stand up and tell the old boys' club: Let voters decide. The games stop now.
FOLLOW HUFFPOST