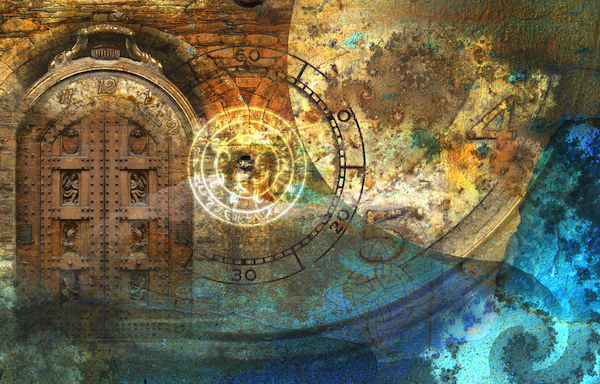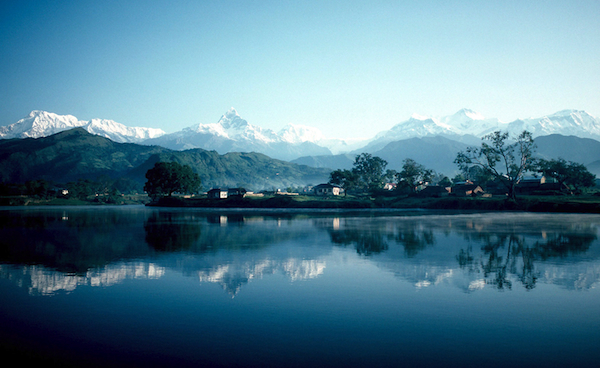 (Pokhara, Nepal)
One conclusion was forced upon my mind at that time, and my impression of its truth has ever since remained unshaken. It is that our normal waking consciousness, rational consciousness as we call it, is but one special type of consciousness, whilst all about it, parted from it by the filmiest of screens, there lie potential forms of consciousness entirely different. We may go through life without suspecting their existence; but apply the requisite stimulus, and at a touch they are there in all their completeness, definite types of mentality which probably somewhere have their field of application and adaptation. No account of the universe in its totality can be final which leaves these other forms of consciousness quite disregarded. How to regard them is the question,--for they are so discontinuous with ordinary consciousness. Yet they may determine attitudes though they cannot furnish formulas, and open a region though they fail to give a map. At any rate, they forbid a premature closing of our accounts with reality.

(The Varieties of Religious Experience, p. 388)
NOTES:
A wide literature now suggests that MDMA damages serotonin-producing neurons and decreases levels of serotonin in the brain. Here is the tip of the iceberg: 1, 2, 3, 4, 5, and 6. ↩

What is moderation? Let's just say that I've never met a person who smokes marijuana every day who I thought wouldn't benefit from smoking less (and I've never met someone who has never tried it who I thought wouldn't benefit from smoking more).↩

Physicalism, by contrast, could be easily falsified. If science ever established the existence of ghosts, or reincarnation, or any other phenomenon which would place the human mind (in whole or in part) outside the brain, physicalism would be dead. The fact that dualists can never say what would count as evidence against their views makes this ancient philosophical position very difficult to distinguish from religious faith.↩

Terence McKenna is one person I regret not getting to know. Unfortunately, he died from brain cancer in 2000, at the age of 53. His books are well worth reading, and I have recommended several below, but he was, above all, an amazing speaker. It is true that his eloquence often led him to adopt positions which can only be described (charitably) as "wacky," but the man was undeniably brilliant and always worth listening to. ↩

I should say, however, that there are psychedelic experiences that I have not had, which appear to deliver a different message. Rather than being states in which the boundaries of the self are dissolved, some people have experiences in which the self (in some form) appears to be transported elsewhere. This phenomenon is very common with the drug DMT, and it can lead its initiates to some very startling conclusions about the nature of reality. More than anyone else, Terence McKenna was influential in bringing the phenomenology of DMT into prominence.

DMT is unique among psychedelics for a several reasons. Everyone who has tried it seems to agree that it is the most potent hallucinogen available (not in terms of the quantity needed for an effective dose, but in terms of its effects). It is also, paradoxically, the shortest acting. While the effects of LSD can last ten hours, the DMT trance dawns in less than a minute and subsides in ten. One reason for such steep pharmacokinetics seems to be that this compound already exists inside the human brain, and it is readily metabolized by monoaminoxidase. DMT is in the same chemical class as psilocybin and the neurotransmitter serotonin (but, in addition to having an affinity for 5-HT2A receptors, it has been shown to bind to the sigma-1 receptor and modulate Na+ channels). Its function in the human body remains mysterious. Among the many mysteries and insults presented by DMT, it offers a final mockery of our drug laws: Not only have we criminalized naturally occurring substances, like cannabis; we have criminalized one of our own neurotransmitters.

Many users of DMT report being thrust under its influence into an adjacent reality where they are met by alien beings who appear intent upon sharing information and demonstrating the use of inscrutable technologies. The convergence of hundreds of such reports, many from first-time users of the drug who have not been told what to expect, is certainly interesting. It is also worth noting these accounts are almost entirely free of religious imagery. One appears far more likely to meet extraterrestrials or elves on DMT than traditional saints or angels. As I have not tried DMT, and have not had an experience of the sort that its users describe, I don't know what to make of any of this. ↩

Of course, James was reporting his experiences with nitrous oxide, which is an anesthetic. Other anesthetics, like ketamine hydrochloride and phencyclidine hydrochloride (PCP), have similar effects on mood and cognition at low doses. However, there are many differences between these drugs and classic psychedelics--one being that high doses of the latter do not lead to general anesthesia. ↩
SUBSCRIBE AND FOLLOW
Get top stories and blog posts emailed to me each day. Newsletters may offer personalized content or advertisements.
Learn more