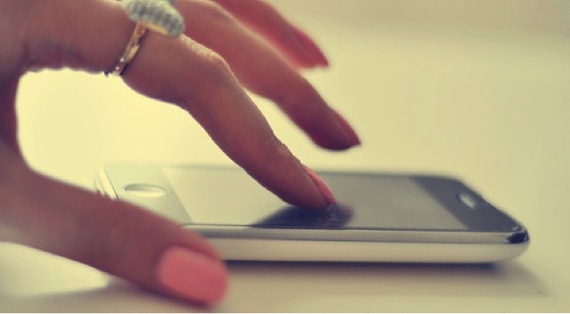 Andy Warhol said in the future everyone would be famous for 15 minutes. In 2014 it is closer to six seconds.
The level of fame rock stars used to reach after years of practicing guitar, months of touring and weeks in the studio is now attainable through Vine videos and well-tagged photos on Instagram.
With fewer young people watching TV, the Internet is the new place for overnight stardom. The phenomenon of sudden fame emerging on the Internet is sometimes described as "instafame." The word refers to shooting stars from platforms such as Vine, Instagram, Twitter and YouTube who are raking in fans by the millions and winning proportional paid sponsorships.
Brands who are determined to reach audiences in a relevant way are looking to Vine and YouTube stars to market their products. For example, Samsung sent Vine-star Andrew Bachelor to Electric Zoo last summer to make vines on their behalf. He established a rate that many of his fellow Vine-stars picked up of $1,000 per every 100,000 followers.
"I have my rate that I charge, which is $1,000 per 100,000 followers. So if I had 1 million followers, that's $10,000 per Vine. I have 1.9 million now, so... they're going to be paying the big ones," Bachelor was quoted explaining. That was back in August of 2013. He now has 5.2 million followers, which would mean a sponsored Vine would cost $52,000. He has also since landed himself a spot on the Showtime drama, House of Lies.
Pepsi recruited a superstar cast of Vine stars such as Logan Paul, UsTheDuo, Marcus Johns and Vine dancer Amymarie Gaertner (each with 2-4 million Vine followers) for the Super Bowl half-time. Amymarie is now also promoting American Eagle's Live Your Life Campaign. Taco Bell got over a million views when they worked with YouTube star FreddieW on the FieryDLT commercial.
Amymarie is a great dancer and Bachelor a determined actor, but the even more popular Nash Grier doesn't act or sing, or do any one thing in particular. He is a 16-year-old boy doing 16-year-old boy things, which he then posts on Vine. Grier has 5.7 Million followers. The previously explained pay scale would put Grier's rate up to almost $60k per Vine -- about two years salary for a typical entry level position for a recent college graduate. And he is earning these big bucks before he has even lived long enough to acquire any student loans.
However, selling out isn't always a good look. Seeing a charismatic, homegrown YouTube star forcing a smile and pretending to fit into a brand-box feels kind of like watching a caged unicorn.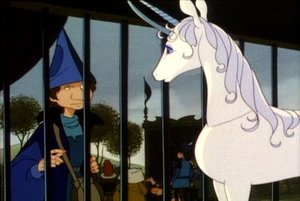 (Image from 1982 film, The Last Unicorn)
Brand sponsorships are not the only way the "instafamous" are turning followers into dollar signs. Meet-and-greet conventions such as the Magcon tour charge about $150.00 for the VIP Experience, in which fans get to meet and take pictures with their favorite "instafamous" boys. They're making bank on merchandise, too.
Although it is initially hard to grasp why boys like Nash Grier and Cameron Dallas have girls screaming and chasing them in the streets just for tweeting pictures of themselves, these people are really getting famous for their charisma, looks, humor and social smarts-- the same thing that has been drawing audiences since Oscar Wilde. The Beatles reached unprecedented fame in a short amount of time by having the look for broadcast TV and the sound for for Top 40 radio as those delivery systems were coming into their full influence. Cameron Dallas appeals to teenagers at the moment they are turning to bite-sized entertainment delivered through mobile devices.
(Image from Astronauts Wanted's Instagram account. Full video here.)
User-generated entertainment platforms such as Vine and Instagram are especially valuable for artists and entertainers who already have a skill and need a vehicle to reach audiences. In addition to pretty boys, there are photographers, filmmakers and fashionistas who might be unknown without their iPhones. For example, model Emily Ratajkowski (@Emmrata) from Robin Thicke's "Blurred Lines" video has maximized her moment of fame by hooking an audience with daily updates on Instagram. Illustrator Lady Artistica is able to show the progress of her sketches to her 11,000 followers on Instagram, Tumblr and Pinterest. Rapper Awkwafina amassed a following before dropping her album by making hilarious YouTube videos with emerging director, Court Dunn.

Instafame certainly has its appeal. The temptation for a teenager with talent or good looks is to skip college, training and a lifetime of debt from student loans in favor of viral fame.

Of course the dangers of instant fame without support skills and the perspective of education are very real. Amassing a huge following without knowing exactly why all these people like you must be at the least confusing. As quickly as all of that validation came, it could disappear. For the teenage "instafamous," regular high school pressures reach exponential degrees, with some fans tweeting to their "instafamous" crushes that they will commit suicide if that person does not follow him or her back on Twitter.

Putting all of your info out on the Internet is also a recipe for stalkers -- the followers who stick around when the rest of the fleeting public has moved on.

So by all means, go to college. Develop a skill set. Learn the fine points of your craft. But before you take student loans for a six-year master's program in photography, see how audiences respond to the talents you already have. You might just get that master's degree paid for by your Instagram account.