Children need role models. And children in developing nations are in particular need of access to local men and women who can inspire them to see their own potential for greatness.
To that end, GO Campaign and the Unified Field Corporation have named four inaugural winners of the GO Ingenuity Award (GIA), a global prize to celebrate innovation and to inspire youth ingenuity in developing nations. Launched at the Maker Faire Africa in Ghana last August, the prize is awarded to inventors, artists and makers, enabling them to share their unique skills with marginalized youth in developing nations.
I've been meeting with marginalized youth throughout the developing world for some time now, and while their circumstances differ, a common thread they share is a real desire and eagerness to improve their lives through education. We know how inspiring and life-changing access to vocational training and mentorship can be, and the GIA is just one way we try to foster youth empowerment. There are amazing people out there doing really fantastic things -- but they don't necessarily have the time or resources to share their knowledge with disadvantaged youth. GO Campaign hopes to change that.
Winners of the 2010 GIA are:
William Kamkwamba, co-author and subject of the best-selling book The Boy Who Harnessed the Wind. Trapped in poverty and unable to afford school, William taught himself to build a windmill at age 14, generating income for his family and his village. He went on to become a Technology, Entertainment, Design (TED) Africa Fellow, and won a scholarship to the African Leadership Academy in South Africa where he now studies. The GIA will allow William to return to his home village and inspire the next generation of Williams.
Mary Hark, artist and Assistant Professor at the University of Wisconsin-Madison. In collaboration with local artists and educators in Kumasi, Ghana, Mary helped create a local hand-made papermaking initiative that creates an income-generating product and protects the environment and local community by putting to use a non-indigenous, invasive plant that has been damaging farms as the paper source rather than using native trees.
Bob Sutton, Development Volunteer with the Bosque Modelo Atlantida (BMA) in La Masica, Honduras. With 38 percent of the population under 15 years of age, Honduras has the potential for mobilizing youthful energy into a powerful force of constructive community change. BMA, which has demonstrated expertise in multi-community biodiversity restoration projects, applied for the GIA to teach marginalized youth about social entrepreneurship using solar LED as an example of how sustainable business can impact a community.
Rasheed Akindiya, mixed media artist in Accra, Ghana. Rasheed uses recycled materials to create mixed media art. Experienced in sharing his environmentally friendly art with youth programs, Rasheed will use the GIA to inspire local Ghanaian youth through workshops in his community, including workshops aimed at mentally disabled youth.
Winners were selected by a Blue Ribbon Panel of judges that included: Paulynn Cue, Curator 5D/Design is Change; Dr. Robert Lemelson, Vice President Lemelson Foundation; Emeka Okafor, Director TED Africa; and Lars Hasselblad Torres, Director MIT IDEAS Global Challenge.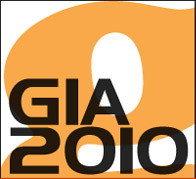 SUBSCRIBE AND FOLLOW
Get top stories and blog posts emailed to me each day. Newsletters may offer personalized content or advertisements.
Learn more