They announce your name, the crowd applauds, you hop onstage in front of the microphone and blinding lights and share a true story from your life. Your stage fright melts away as the audience responds with laughs or gasps or groans, and when you step off the stage they are one personal story richer, and you might be pocketing a C-note.
The fastest-growing nightlife sensation sweeping the nation's capital are true, live stories for adults. Don't take my word for it, just look at the headlines in the Washington Post, DC Magazine, City Paper, BYT, HuffPost DC, even the Washington Times.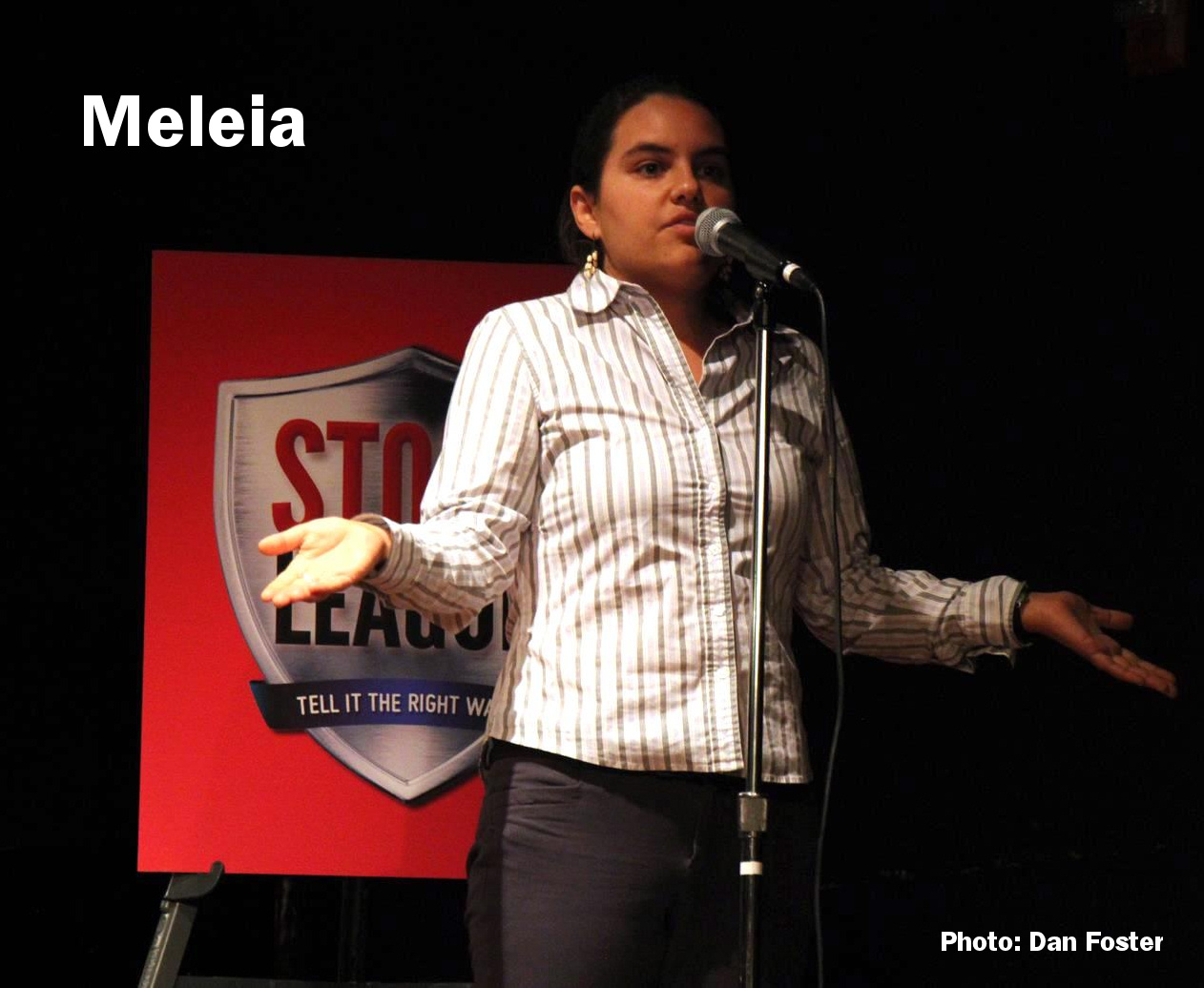 Story League has been putting on "story contests" since September, and what makes them unique for D.C. is: This is the only place where you can walk in with a story idea and tell your tale to the audience and the judges, right on the spot, for a chance to win $100 cash and a place in an upcoming tournament where the prize is doubled.
But Story League offers the only storytelling competition in town. And people seem to like it: The most recent two contests were sold out.
It's just a very entertaining way to spend an evening -- with friends, on a date, or -- if you are weird like me -- alone, focused and hungry for the prize! (Around this post are photos of the five winners we've had so far.)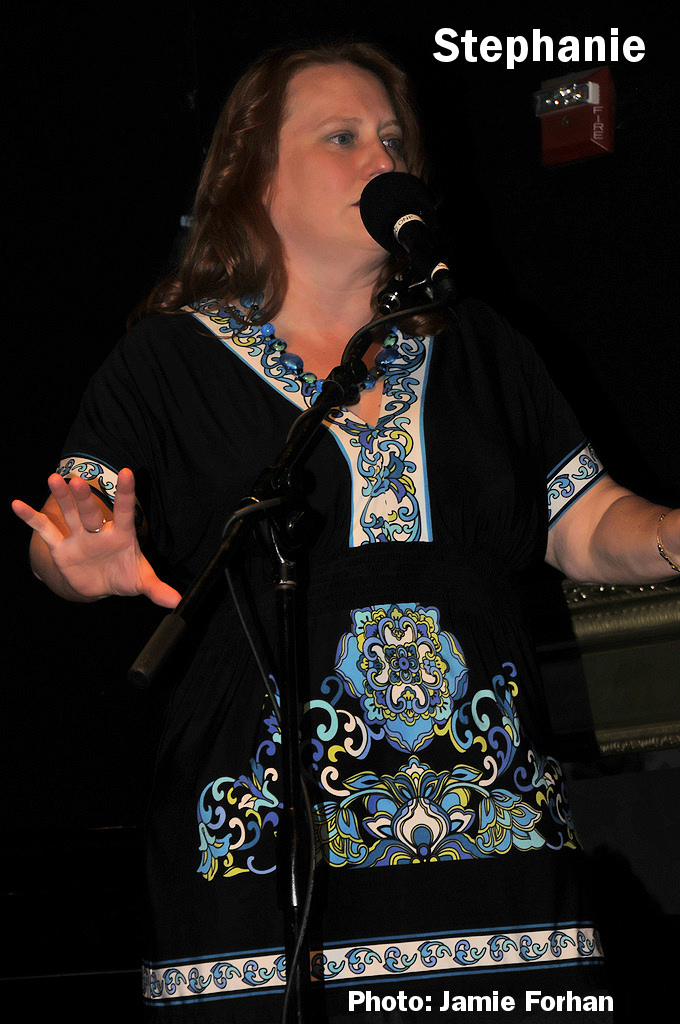 Full disclosure: Story League contests were my idea, and I run them (with help from our partner/host Busboys and Poets as well as many compatriots in the D.C. story community!). And the reason I started them is that I have competed in many "story slams" in other cities for the last two years, and I enjoyed the hell out of it. But! But. I had so many things I wanted to do differently, to respect and help out the competitors (e.g., me) more -- that I had to start my own series. And so now every third Wednesday of the month starting at 9 p.m., we have a contest in the full-service Langston Room at Busboys' flagship location at 14th and V Streets, NW.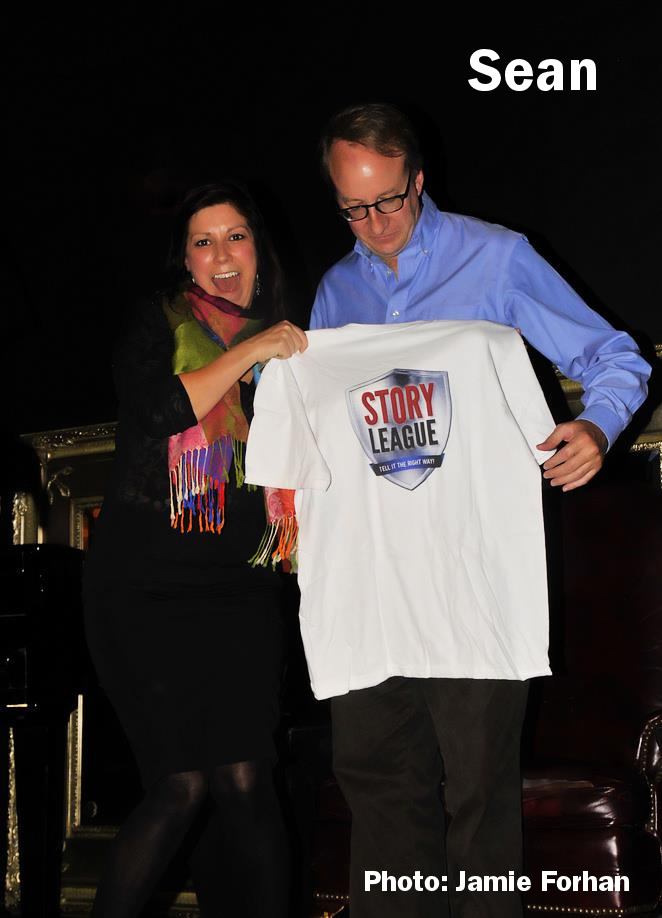 Unlike any other story "slam," Story League uses pre-handpicked expert (on the theme, or on storytelling) judges to determine the winner. The judges also select the nine stories that will be heard that night. All nine names are announced right at the beginning of the contest so you don't have to wait in agony all night wondering if you will get on. We also borrow, from poetry slams, the practice of announcing two story tellers at a time, so you will know you are next and can get your head together for the next seven minutes.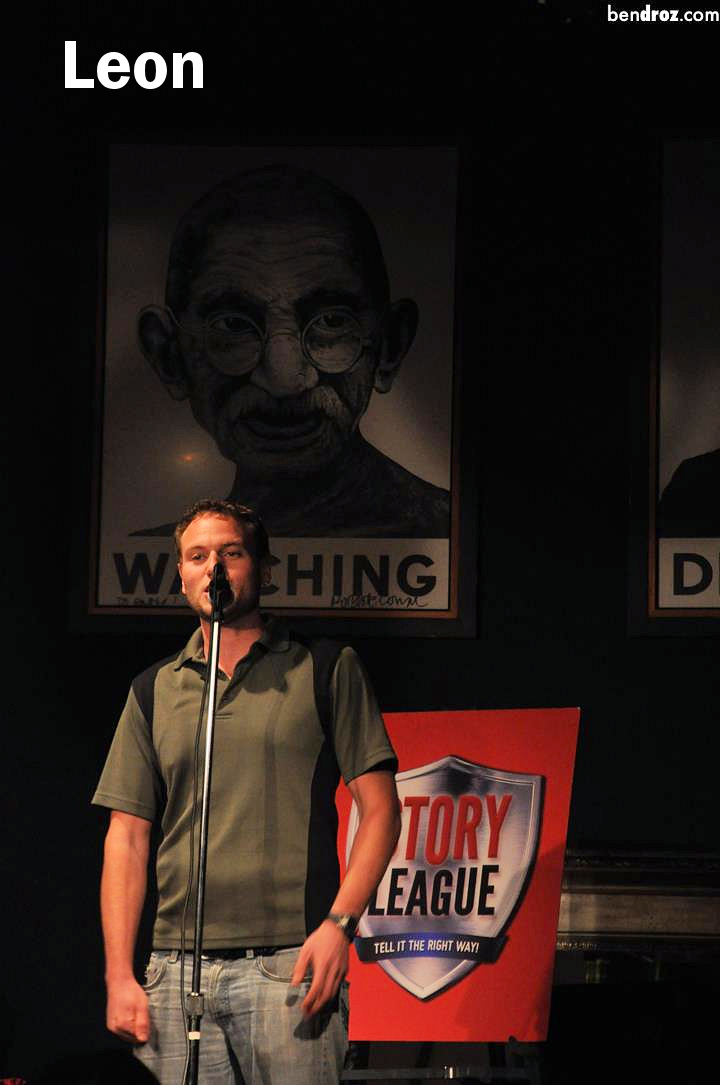 Each story must be seven minutes long, maximum. At six minutes you receive a time notification. Wrap it up in the next 60 seconds, or the host will come hug you or something and that means Thank you for your story! Also no notes or props are allowed onstage. These rules are all in the interest of fairness -- a level playing field.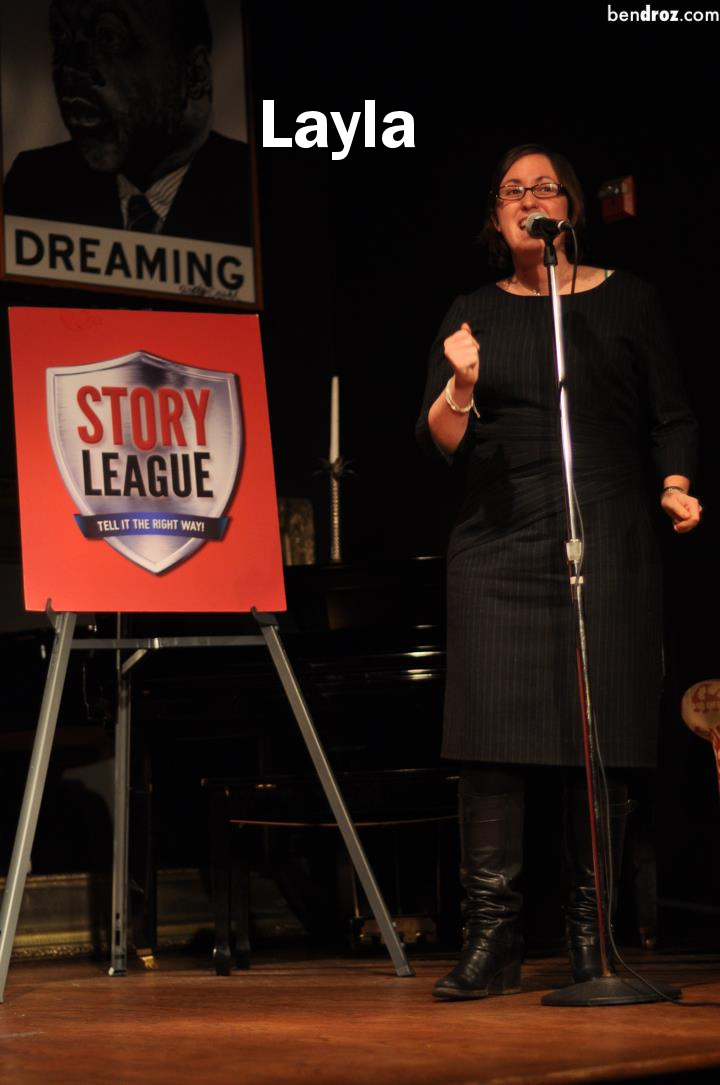 This isn't like stand-up comedy; this is something anyone can do, and there are no hecklers or drink minimums. Just friendly competition and hugs.
Unlike other competition shows such as American Idol, this is not about punishing you for wanting to share your light with people. There is no harsh point-based judging system, you don't have to stand on the stage and receive 6s and 7s out of 10 while you die inside and your friends boo. The winner is announced by he judges at the end, that's it. And the audience gets to pick a favorite, too. These two (assuming it's two different people!) will be invited back for the tournament later, as mentioned above.
D.C. has so many talented story slingers, both those who do it regularly and those who have yet to try it. Other cities' story competitions like The Moth, First Person Arts and Massmouth crown city-wide champs. Now it's D.C.'s turn. Who tells the best story in the nation's capital?
This Blogger's Books and Other Items from...
SUBSCRIBE AND FOLLOW
Get top stories and blog posts emailed to me each day. Newsletters may offer personalized content or advertisements.
Learn more