1. Take last year's Christmas cards, cut them up and use the front cover as present tags. Put your own personal finishing touch with stamps, glitter or any craft accessory you like.
2. Run waxed twine through the holes of some classic hemstitch napkins. The best thing about this is that you can use twine to fit any color scheme and then quickly change it to fit the holiday.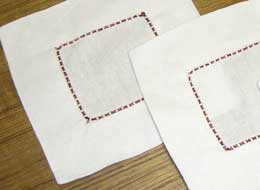 3. Create your own personalized gift-wrapping by saving the paper bags from the grocery store and use them to wrap your gifts. Spice things up by embellishing them with butcher twine, gold ribbon left over from other gifts, rubber stamps, markers, paint -anything goes!
4. When buying new decorations make sure to choose things that can be used for a long time and for many different holidays. For instance: a ton of white votive candles in clear containers are inexpensive and work for everything. Also classic white linens, café ware, silver trays, wood trays, etc.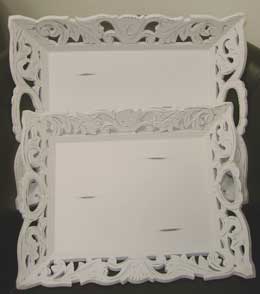 5. Create center pieces out of seasonable fruits like pomegranates and lady apples. These look great and can actually be eaten!
6. Use linens to entertain with! At the very least use cloth/linen cocktail napkins. It's a nice touch that really makes people feel like you made an effort.
7. When in doubt about what to do for decorations, just mix natural elements with metallics (I would go with just one or two metallics as opposed to a whole bunch). I love the idea of using a glass bowl of pine cones with small scaled silver balls mixed in - simple, classic and elegant.
8. If Christmas isn't your thing and you just want to have a party during the holidays, break out some gorgeous flower arrangements and candles. Use some magnolia branches or the underestimated carnations. Carnations look great cut short with a tight mound. I like to keep the color to a more natural tone; stay away from the dyed green ones--that's crossing the line.
9. Don't forget to have some good music on for the party. It's always best when there is a mix of holiday music and regular music because when it actually comes time to host a holiday party, everyone is tired of hearing non-stop songs about Christmas.
For more holiday season tips, click here for more from Huffington Post's Living!
SUBSCRIBE TO & FOLLOW LIFESTYLE
We're basically your best friend… with better taste. Learn more