Valentine's Day originated from the Roman celebration called Lupercalia, which was held on February 15th. In 469 C. E. Pope Gelasius wanted to add a Christian spin to the pagan celebration and decided to honor a young soldier who was martyred and died on February 14th. He became St. Valentine. There are many other twists and turns to how the day evolved into the holiday celebrated today. Regardless of the true origin, Valentine's Day is celebrated worldwide and still warms our hearts and souls.
The first Valentine's card is credited to Charles, Duke of Orleans. During the Battle of Argincourt in 1415, he was imprisoned in the Tower of London and sent his wife back in France poems telling of his love and longing for her. In America, hand-made Valentines appeared around 1740. They were sealed with red wax and left secretly at a lover's doorstep or sent in the mail. Commercial cards appeared around 1800. Today's cards are traditional paper and electronic.
Valentine's Day gifts have changed over the years too. A dozen red roses, a red foil and a cellophane heart-shaped box of chocolates were the gifts of choice for many years.
Jewelry was a heart-shaped necklace or bracelet. Maybe your lover wined and dined you. Nice gifts ... but not very unique. I believe today we want something that expresses a little more about our relationship, something that shows a bit of thought about who you really are, what you mean to each other or a gift that can be experience together.

Red Roses are the universal flower of love. To personalize them try adding something else. If your sweetheart loves daisies, what about red roses and white daisies? Roses come in many beautiful colors so send her favorites. Maybe roses are not her thing at all...

I remember my grandma getting the box of chocolates and gently poking each one to see what was in the center, as some were good and some not her favorite. Go to your local chocolatier and choose a selection of her (or his) favorites and have them put in a beautiful box with a red ribbon. Another option is artisan chocolates... almost too pretty to eat but if you are like me, you will eat them anyway. You can also order beautiful chocolates from Garrison's Confections or Vosges or many others.

A gift growing in popularity in this fast-paced and stressful new world economy is spa treatments. Salons and day spas are offering Valentine's Day menus including cherry facials, rose petal manicures and pedicures, the very popular couple's packages for dual massages or a full day of treatments and relaxation that includes lunch and champagne. One local high-end spa reported that they were fully booked a week in advance for their entire Valentine's weekend offerings.

Jewelry is always a favorite gift and this year unique and special is in. Charm bracelets have been around forever. I remember getting a new charm each birthday, holiday or when I went on vacation and relatives bringing back charms from their trips for me. It took years to fill the bracelet with charms and I had a special memory for each one. For my gallery, artist Douglas Rich has designed the Cache of Secrets necklace especially for the occasion.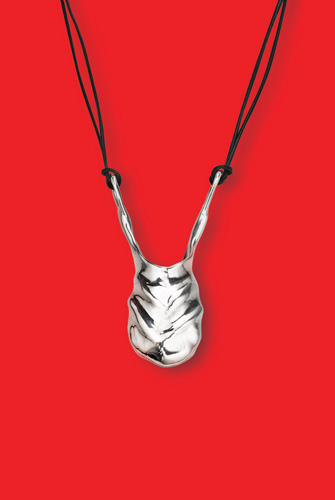 Cache of Secrets, Every woman has secrets. Give her a beautiful place for them. A hand formed pouch out of de-ox sterling silver that stays bright and shiny, on black leather cord with a sterling silver clasp.

Here are some other jewelry pieces designed by Douglas Rich.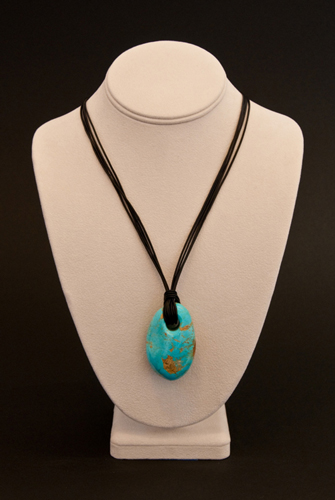 Positive Thought Pendant, Select turquoise on black leather cord with sterling silver clasp. Each piece of turquoise is unique.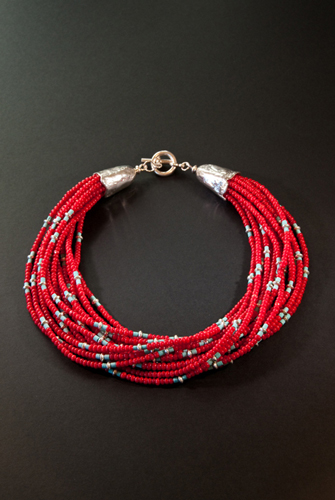 Au Rouge Necklace, One-of-a-kind necklace of coral, mummy heishi and hand made sterling silver end caps.
Valentine's Day is a time to stop and reflect, tell the people in your life that you love them (including yourself) and be thankful for all we do have. And so dear reader, a Happy Valentine's Day to you and yours from Little Star Gallery in beautiful, sunny, Colorado.
SUBSCRIBE TO & FOLLOW LIFESTYLE
We're basically your best friend… with better taste. Learn more