"San Quentin, I hate every inch of you," Johnny Cash famously sang in 1969, live from San Quentin State Prison in California. It is California's sole location for state-sponsored execution and it has been a part of American history since 1852, making it the oldest prison in the state, as well.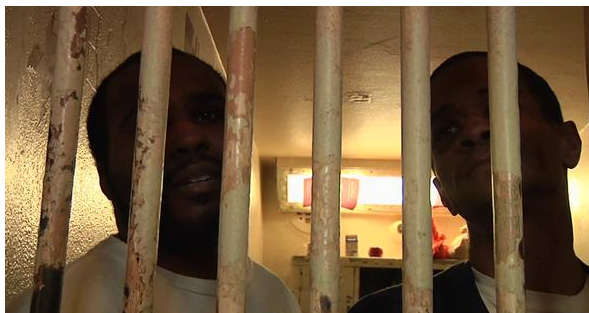 If you look at it on the map, or worse, if you drive by it while you are cruising along the stunning San Francisco Bay, you will realize how cruel San Quentin Prison is: it only takes a glance to the outside for prisoners to see the beautiful life that's been taken from them.
On the inside is a world most people are thankful they'll never see, but many of the inmates must grow to accept: death row and a lifetime behind San Quentin's bars. But just because the state is awaiting your death doesn't mean you are condemned to total misery. Lives are lived behind those walls, lives filled with stories and knowledge and issues that need to be heard. Prisoners make of life behind bars what they can and while for many of them the outside is no longer theirs to experience, there are ways for them to connect to it.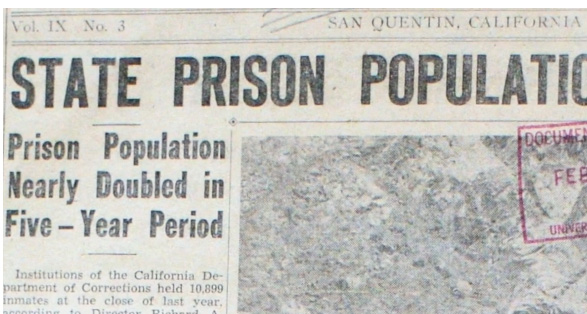 Ways like the San Quentin News, a newspaper written by and for inmates of this maximum security prison. After nearly twenty years of absence, the newspaper was revived in 2008 and its issues are now available online for people outside the prison to read and comment on. Director Jacob Simas's new documentary Inside Story tells the political history of this unique newspaper and its unique staff -- how the newspaper grew with the times, and became contentious when issues such as "rights" started making their way into the content, ultimately leading to its closing in 1982.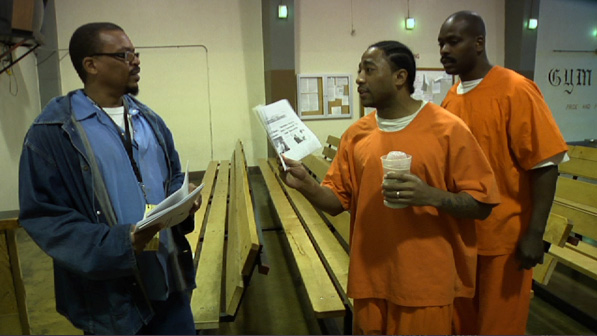 Now that it's back, the content is censored and controlled, but for those with very little, it's better than nothing and the unwavering optimism amongst the staff there is evident in Simas's documentary. The viewer gets an absolute sense that being part of this newspaper has generated a sense of pride in the inmate journalists, having granted them an authentic feeling of worth where perhaps little was left. And this is the value in Simas's documentary: it allows outsiders into this happiness and pride, it humanizes a group of people whose personal failures have placed them in a cage where they are meant to be forgotten.
"Sure, we write about a lot of the good things that are happening in prison," says Aly Tamboura, the technical editor of the San Quentin News and a relatively shorter-term inmate than many of his colleagues. "But prison is a horrible place. Bottom line. It's a terrible place. We were sent here for punishment."
But sometimes punishment can go too far behind bars. Simas's documentary shows some of the darker side of prison life by virtue of simple shots of small beds, tight living spaces, and hungry, unshowered inmates (they tell the cameraman they haven't showered in a week) putting in a word to the camera as it passes them by. "There are things that go on in prison that I think are human rights issues, and we do our best to report on it," Tamboura continues. "For instance we have an issue about The Hole, which the proper term for it is administrative segregation. You can't get a spoon, or a fork to eat your food with. So a lot of guys have to use paper or their fingers or their hands to eat. And we reported on that."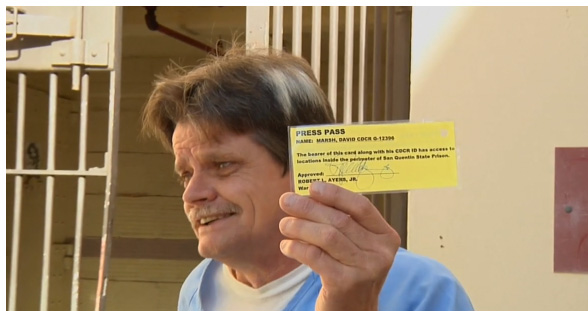 How far can the reporting go? Warden Robert L. Ayers, Jr., sporting a Navajo Indian pattern necktie, tells us how he framed the inmates' press limitations as a survival scenario.
"Basically, the rules that I gave them is, you have to be responsible, educated, journalists. You have to learn that craft. You have to learn how to do this. And you have to understand what you say -- if it's gonna cause the Governor to call the Director of Corrections and say 'shut that damn thing down', then you have failed in what you're trying to do. So you don't want to be a failure."
The staff of the paper certainly do not want to fail. One staff member, Kenneth Brydon, credits the newspaper for saving his life. "I'll put it to you this way, I was seriously considering taking the end of my life and for some reason or another I decided I got to do either one of two things I either got to end it or I got to get out of myself and get into something else." He got into the San Quentin News and it turned his life around after 30 years in prison and a lifetime to go for first degree murder.
The newspaper has undoubtedly given a voice to the inmates, connecting the inmate and staff community as a whole, and the documentary gives insight to the viewer that all people have something to contribute if someone gives them a chance to express themselves.
Images courtesy of Jacob Simas.
SUBSCRIBE TO & FOLLOW ENTERTAINMENT
HuffPost Entertainment is your one-stop shop for celebrity news, hilarious late-night bits, industry and awards coverage and more — sent right to your inbox six days a week. Learn more