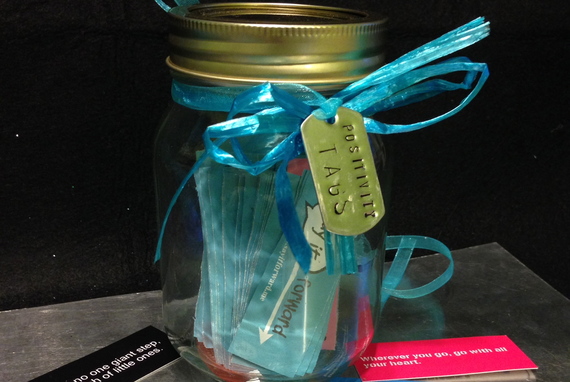 By Sandra Centorino, Say It Forward
My daughters and I launched a store, the sole purpose of which is to bring back positivity and encourage face-to-face interactions. Our Shopify store, Say It Forward, was inspired by years of trying to make the world a better place with small gestures.
Several years ago, one of my childhood friends was diagnosed with cancer. I remember speaking with my friend as she told me the side effects of her treatment. Losing her hair was the worst, and Patti was uncomfortable wearing hats and wigs.
Taking this dilemma, and knowing how crafty my daughters can be, we used soft, colorful fabric to create head-coverings for her to wear. It was a small gesture to show Patti we cared for her. It cheered her up, and gave her comfort.
Patti asked us to make more and share them with others battling cancer. In 2001, we made our first delivery to the Dana Farber Cancer Institute in Boston. Over the next 12 years, my daughters Steph and Allie inspired me to establish and run a non-profit foundation. Our focus: to bring hope and encouragement to others with cancer by way of the "CUREchief."
During this time, we met many everyday heroes and heard their inspirational stories. This really resonated with me. I wanted to hear more uplifting stories and to continue to bring hope and positivity to others in new ways. "Certified Inspirational Expert" is my official title now.
Say it Forward began when my daughters and I became tired of the constant negative messaging online and in the media. This concern, combined with a lack of face-to-face human connection, inspired us to create and print cards that had positive sayings on them.
Once again, our idea began with our small circle of family and friends. The confirmation came to me one day at a coffee shop, when we handed a card to a perfect stranger. After reading the message, she looked up with tears in her eyes and said, "That card made my day."
We realized we were onto something and began to hand out more cards while encouraging the recipients to pass on their cards to others. These exchanges generated personal connections that were unavailable in cyberspace or via text message, and confirmed that our Say it Forward idea was not just a card - it was a movement, and we used Shopify as the home base of that movement.
Our hope is to keep inspiring people; it's what we love to do. Our PAWsitivity team is comprised of my daughters: Steph and Allie and my adorable dog, Scooty who is a certified therapy dog. Scooty and I make service calls and hand out cards. We provide comfort, leave people with smiles on their faces and "PAWsitive" messages in their hearts.
Our products might not change the entire world, but they will change someone's world. That's my story, and it gets better every day.
Watch this fun video for more information about Say It Forward: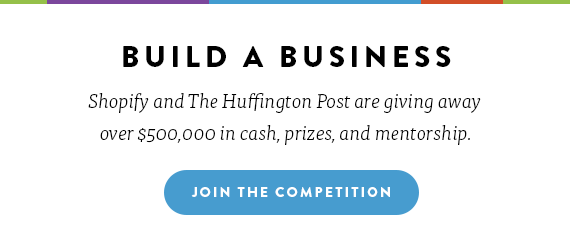 Sandra Centorino is a Boston native currently living in Connecticut with her husband Anthony, daughters Steph (23) and Allie (19), and their dog Scooty. She is a marketing executive and Chief Ideas Officer at Say it Forward+ Co., a social enterprise specializing in creating products that spread positivity. Sandra loves to inspire and connect people and refers to herself as a Certified Inspirational Expert. Her background includes public speaking, event planning and fundraising. She leads everything she's involved in with boundless energy and enthusiasm. She is a highly innovative successful entrepreneur.
This year, Shopify's Build A Business Competition is bigger than ever. Shopify is giving away more than $500,000 in cash, prizes and mentorship in its fourth annual competition. Contestants create a store and try to sell the most in their category for a chance to win $50,000 and a VIP trip to NYC to meet their mentor.