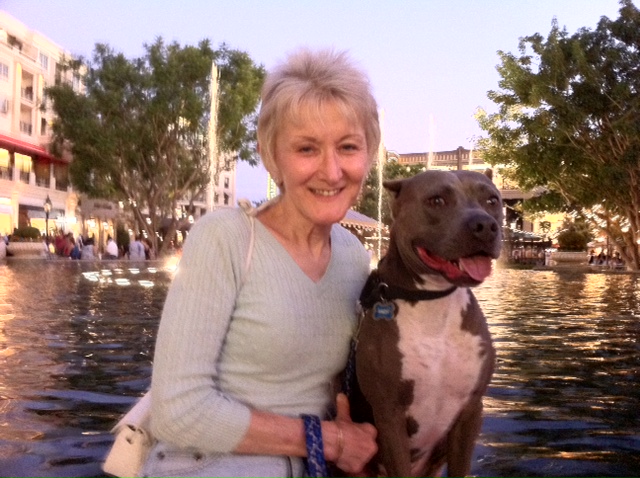 Co-written with Marysia Wojcik, Animal trainer and behaviorist
Animal abandonment is on the rise and many blame the current recession that has resulted in people losing their homes and dumping their animals at shelters or even worse leaving them tied to a tree in a deserted back yard. Few of these people are heartless, most simply felt desperate and out of options. In 2008, at least 20,000 dogs and cats were euthanized in Los Angeles shelters alone, at a huge cost to the taxpayers.
Animal rescue groups shoulder the brunt of this work and these dedicated, passionate folk invest all of their time sitting crunched over their computers every night attempting to find adequate boarding facilities, foster parents, donors and more volunteers. For many, their rescue work ends only hours before they go to their daytime jobs. At times, these well-meaning individuals go down with the ship; some become mentally ill and turn into animal hoarders themselves. What are the human, animal and financial costs of all this madness?
Using social-media, our design research team reached out to animal lovers for creative ideas in dealing with the growing issue of animals being abandoned to shelters. We challenged the creative community, to come up with innovative new ideas to address this issue and spark the creative juices. During one month, we moderated the discussion and logged in more than 50 suggestions.
These ideas were evaluated together with Marysia Wojcik, an animal trainer and behaviorist in South Pasadena, California with over a decade of experience in animal rescue and public animal policies. Here are the top five ideas that were gleaned from the creative community:
1) Change people's beliefs, values and behavior towards animals through music or perhaps a documentary highlighting the animal's contribution to society.
2) Create billboards on animal issues that appeal to inner city youth and promote shelter adoptions and the control of animal fighting and breeding.
3) Introduce empathetic courses on animal ethics for local grade schools.
4) Support local state and federal politicians who are humane animal advocates and who oppose "breed profiling" laws.
5) Create a shelter environment that is pleasant and welcoming for both people and animals in order to encourage adoptions as well as volunteers.
Please help us to generate more creative ideas for changing the way animals are treated in our society and over the next two weeks, we will vote on these ideas and look for ways of implementing them.
Instead of Dr Demento's, lament that "Dead puppies aren't any fun," let the theme for this endeavor be "live puppies take responsibility, but are also loads of fun."

SUBSCRIBE TO & FOLLOW TRUMP'S FIRST 100 DAYS
How will Donald Trump's first 100 days impact YOU? Subscribe, choose the community that you most identify with or want to learn more about and we'll send you the news that matters most once a week throughout Trump's first 100 days in office. Learn more