When Bravo's The Real Housewives of Washington, DC makes its hotly awaited debut this year, keep your eyes open for a cameo appearance by a fashion designer.
What? Did you say fashion designer?
This is, after all, the DC housewives we are talking about here, not the sleek Manhattanites, whose annual fashion and personal upkeep budgets could pay for an ample shipment of medical supplies to Haiti.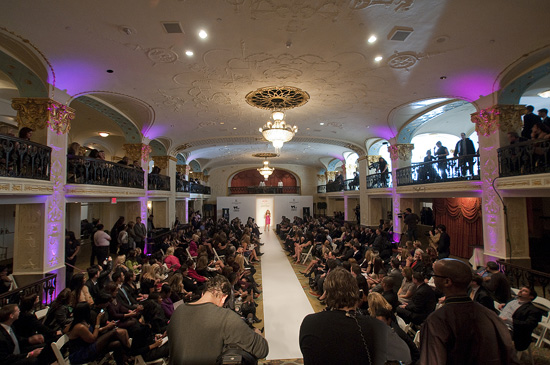 Yes, Lela Rose, known for dressing red carpet starlets, not to mention former first daughters Jenna and Barbara Bush, is chummy with rumored DC "Real Housewife," Mary Amons, after being introduced to her by celebrity hair stylist Ted Gibson, who has recently opened salons in the increasingly hip nation's capital.
(By the way, don't assume that Ms. Rose is a Republican because of her history with the Bush family, she is glad to point out she is "an independent.")
Mrs. Amons asked Ms. Rose to participate in a charity fashion show last week for Labels for Love, her non-profit that helps a variety of organizations for women and children, and Ms. Rose was happy to oblige.
After all, "I'm not in Washington very often," the New York based designer says. "This allowed me to introduce a new line to a new group of people".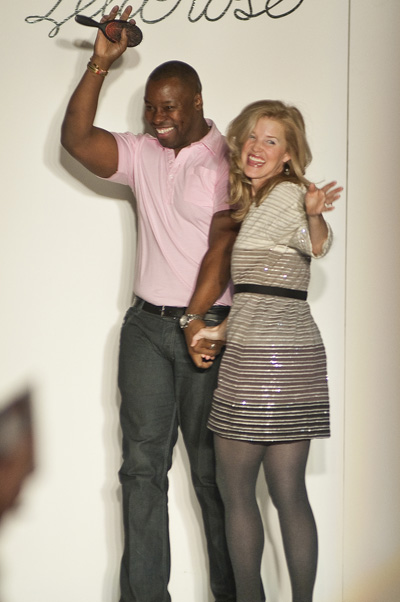 In the ballroom of the fabled Mayflower Hotel, she unveiled her spring 2010 collection, which she says celebrates the "color" and "feminine and pretty" styles that have made her label an in demand commodity.
Of course, whenever you do something, especially a glitzy fashion show, with a "Housewife," cameras are sure to follow.Ms. Rose learned this the hard way. She admits that cameras were rolling while she and Ms. Amons were getting coiffed for the big night. "I don't mind people knowing that I may not be a natural blonde, but I do mind them seeing my hair in tin foil," she says with a laugh.