When the Vows Break: How I Changed My Mind About Pet Custody
When I heard Spencer and Heidi Pratt filed for divorce and were seeking joint custody of their dogs my first thought was, "Spencer and Heidi, who?"

Then someone told me they're a reality TV couple and, well, headlines over their joint dog custody started to make a bit more sense.

The former stars of MTV's "The Hills" split up this summer and apparently have agreed to share custody of their four dogs, according to reports. Paparazzi have even caught the former couple on camera in mid "dog swaps."

Over the years, I've handled divorces in which pet custody has been a contentious issue. But, frankly, I never wanted to get involved in a legal argument over a dog. My position had always been, "You don't want to spend $500/hour arguing over a dog." And I always thought that was sound advice.

That was, of course, before my wife and I got our pit bull, Bacon.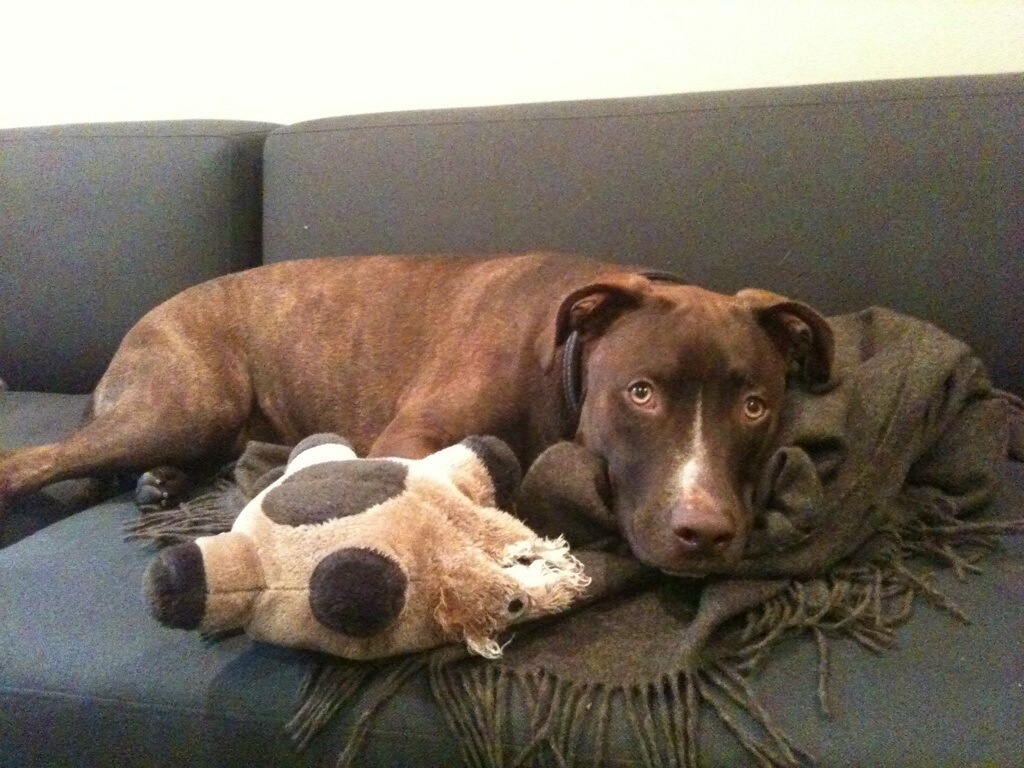 He's such a good dog. He's always happy to see me. He protects me. If Bacon is itching for fresh air at 3 a.m., I walk him. Heck, I'd do anything for him. I'm in love with this dog.

But no matter how much Bacon means to me, most courts refuse to consider pet custody and visitation the same way they would child custody.

In Illinois, a dog is treated as personal property, like a dining room table or a big screen TV. A judge typically will consider the fair market value of the dog -- including its pedigree, purchase price, replacement cost and whether an animal was used for breeding -- and it's divided up with the rest of your stuff. In some cases, possession (not custody) of a pet is based on whose name is on the animal's ownership papers, who paid for medical bills and cared for the animal. But the bottom line is a judge probably won't enforce a breach of a doggie visitation schedule.

I used to agree with handling pets that way in divorce cases. But life with Bacon has changed me. I better understand how people can really get attached to their pets -- especially their dogs. And that makes a pet much more personal than diamond earrings or a fancy china cabinet.

Animal rights advocates continue to push for laws that treat animal custody like child custody in divorce cases. Generally, the courts haven't embraced their efforts.

In 1997, for instance, a Cook County judge strongly objected to treating animal custody the same as child custody.

"That is just not a justiciable issue in my opinion," the judge said. "Go out and buy another dog. Someone should compromise. But to take up a judge's time when there are children to be cared for and support to be enforced, don't ever bring a stupid issue like that before me."

I felt the same way before I became a dog person. I even refused a client's request to help him win dog custody. His wife threw him out of the house, but he didn't care about that. He wanted his dog back. So, against my advice, he hired a separate attorney to handle all dog custody related issues. He paid a pricey retainer, but it worked.

If I had the chance to do it over, I'd take that case. Thanks to Bacon, I'm more sensitive to the issue of puppy custody.

In fact, I think there's a lot of reasons to fight for dog visitation. And if you have a dog visitation agreement and your ex reneges on letting you see your pooch, you should be able to go back to court and ask the judge to enforce the agreement.

I understand pet custody might not be as serious as child visitation. But a good dog -- like my new best friend, Bacon -- shouldn't be treated like the dining room furniture.