It's an automotive first, but with the kind of vehicle "below the radar" of most people. It should make headlines, but it won't. The news: the first major captive import vehicle-maker from China has opened its Oklahoma doors and started-up its assembly line.
The Tiger Champ is the first Chinese-designed and engineered vehicle assembled in America meant for US and overseas sales. No doubt it's just the first of many China-sourced cars and trucks made in and for North America.
Today's happenings were reported via a press release suffering from some badly-fractured English, the kind we used to see from what were once, to Americans, exotic companies with names like Toyota, Subaru and Mitsubishi. (The Tiger Champ is the first Chinese vehicle to be built in the US).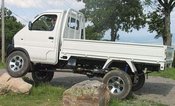 On July 31, a Chinese car-maker celebrated with some very American civic officials the first of its vehicles rolling-off an Oklahoma assembly line near the town of Poteau. Tiger Champ is manufactured by Chongqing ChangAn Automobile Co., Ltd. (marketed under the "Chana" brand internationally), China's third largest vehicle-maker. The Oklahoma plant assembles the truck from parts and kits shipped from China; they also say about 50% of the parts used in final assembly will be US-sourced. About 100 employees are working at the company's first US facility.
Tiger Truck, the company's name in the US (www.tigertruck.com) says they hope to eventually offer a wide-range of products available with gas, diesel or electric-drive powertrains. All Tiger vehicles, says the company, meet the stringent CARB/EPA standards and are available powered by 48V or 72V electric motor, EFI gasoline, Caterpillar Diesel or E-85 flex-fuel. 4WD, automatic transmission and A/C are some of the options available.
This first effort is a small utility truck suitable, the company says, for military bases, golf courses, college campuses, industrial complexes, private residential communities and in and by municipalities. Champ is legal to drive on-road in Oklahoma only, off-road everywhere else and not on any roads with a speed limit of 55 and above. It's priced at $12,995 and has an "even more attractive operating rate of 37 mpg." (Sometimes, slightly-tortured English as a result of bad translations can be fun). (Champ will be available in several different utility styles and will eventually be available with gasoline, diesel or electric drivetrains).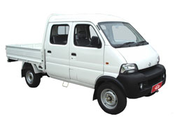 But Tiger Champ takes the title of first "Chinese-sourced vehicle sold in the US" almost by default.
In 2006, Nanjing Automobile Group, a 62-year old Chinese car-maker, announced a plan to build a new version of the MG, one of the most-venerable and memorable of British sports cars, and to assemble the cars at a planned plant in Ardmore, OK. The company planned to take advantage of government-offered tax rebates and the like, and were also said to be considering building the plant on Indian reservation land, which might have offered even more incentives.
Nanjing had purchased the MG name and the assets of the MG Rover Group for £53 million, now about $105 million US dollars. They made that purchase from BMW, which had acquired the brands in 1994, after being a part of British Aerospace. Its new Chinese owners stated that the brand would stand for something new in China, as MG general manager Zhang Xin said: "We want Chinese consumers to know this brand as 'Modern Gentleman'. To see that this brand represents grace and style."
Modern Gentleman? I liked Morris Garages better, the name the company used since its first cars were built in 1924. And as the ex-owner of a 1971 Triumph Spitfire, I know from where I speak when the talk turns to "British cars." (Volkswagen's 2009 Scirocco is being produced by VW and SAIC in China).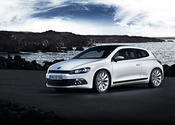 By March, 2007, speculation over the Nanjing project's future was answered by a report on National Public Radio which quoted a Nanjing/MG official saying the company's Oklahoma plans had been shelved. If you're an Oklahoman, that's not the best way to find out about the death of a project which was going to pour many millions into the economy.
Tiger will have the capacity to produce 35 vehicles per day before moving to multiple shifts. Vehicles will be delivered from Poteau in early 2008 and will be "Made in U.S." Privately held Tiger Truck is the exclusive importer, distributor and now U.S. manufacturer for ChangAn, which in China has manufacturing agreements with Suzuki, Ford and Mazda. Initially, nearly 80% of the trucks manufactured here will be for export.
The captive imports, overseas-based car-makers which have been building "green field" plants, literally, factories built in "green fields" where there is no competing industry nearby, have been well-represented by the Europeans, Japanese and now the South Koreans. (This Chinese poster encourages people to "Be a Good Comrade").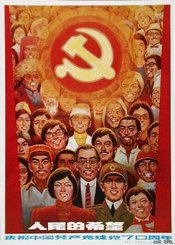 One of the main reasons these import companies don't want any local competition from similar firms is so local workers aren't too familiar with the UAW and other unions which might represent them. Not one of these green field plants has been unionized. These factories pay salaries and offer benefits similar to what union workers can claim, but missing one important aspect of unionization: when jobs are cut, when plants are closed and when demand slackens for your plant's product, the workers have no control over their own fates, there is no one trying to protect their hard-earned jobs and benefits.
Just this week Nissan announced it will offer voluntary buyouts to workers at its two Tennessee factories to counter slow sales of full-sized pickups and SUVs. Technicians and salaried employees at the Smyrna assembly and Decherd powertrain plants will be eligible for lump-sum payments of between $100,000 and $125,000, depending on tenure, plus medical and car purchase benefits. And
you can guess what happens when enough people don't "volunteer" for the buyout. (Nissan's Japan-built GTR sports car is an $80,000 rocket with every current bell and whistle imaginable, but even mighty Nissan is trying to avoid lay-offs at 2 US factories, offering workers 'voluntary buyouts' first).


Not too many people working at Nissan in the US have a lot of tenure; I can remember when Marv Runyon, a former Ford manufacturing executive, head of the Tennessee Valley Authority and US Postmaster General took a job as head of Nissan's manufacturing division in the US in 1981, and became the first and then only American employee eligible for retirement benefits from that company.
"It's the realities of the market. Looking at it, we decided we had about 1,200 employees in excess," Nissan spokesman Fred Standish told industry newspaper Automotive News, and I'm certain those 1,200 workers appreciated being termed as "excess" by management.
And Nissan won't be the only captive import cutting back and leaving many workers wondering where they'll be able to find another nearby job which would offer the same relatively high pay and selection of benefits they got at Nissan. Perhaps some of them might be thinking, "Maybe we should have joined that union." (The Bugatti Veyron, at $1.6 million, seen on display at the recent Beijing Auto Show).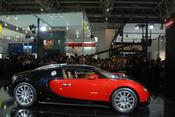 The Detroit Three don't have a lot of time to do what's necessary so the captive imports don't look at them as one big potential garage sale of people, machinery and technologies. The Tiger Champ is one chapter of that story, and certainly the Nissan buyouts are, too.
Unless the Detroit Three start making, promoting and selling the kind of relevant cars and trucks which Americans are clamoring for --- high-mileage, safe and sensible --- in addition to the high-horsepower Chevrolet Corvettes, Dodge Challengers and Ford Roush Mustangs they already sell, we can easily predict more than one million well-paid American workers losing jobs, homes and families in an economy where some management considers them as "excess."
SUBSCRIBE TO & FOLLOW THE MORNING EMAIL
The Morning Email helps you start your workday with everything you need to know: breaking news, entertainment and a dash of fun. Learn more