Join us LIVE Saturday and Sunday at 5pm Pacific time on www.TalkRadioOne.com for our exclusive LIVE motoring and motorsports talk shows!
Steve Parker's The Car Nut Show
Saturday starting at 5pm Pacific
www.TalkRadioOne.com
The Clunker Program is officially over some but local dealers are continuing the plan with their own rules --- Steve covers what you need to know about these new systems to save money! And when will the car-makers themselves start their own 'cash-for-guzzler' plans to keep sales strong? What happens to car sales now that 'clunkers' are just that once again --- clunkers? And Steve gives his "Sixty-Second Road Tests" of some of the many 2009 and 2010 cars he's driven recently. Plus all your calls!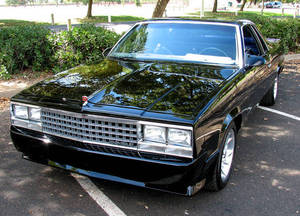 Be sure to join-in the conversation: The call-in number is: 213-341-4353.
Steve Parker's World Racing Roundup
Sunday starting at 5pm
www.TalkRadioOne.com
Wendell Scott, NASCAR's first well-known African-American racer, has been left-out of the first group of five 'NASCAR Legends' slated for inclusion in the NASCAR Hall of Fame due to open soon in Charlotte, NC. ... Does this only add to the perception that at heart NASCAR remains a racist, sexist sport? Richard Pryor played Scott in the 1977 feature film "Greased Lighting." Danica Patrick says she's staying in IndyCar and Formula 1 is truly offering some of the most competitive and exciting racing in the world. Award-winning radio and TV motorsports host and ex-IndyCar racer Kurt Hansen joins us as he does every month-or-so to talk racin'. Plus your calls and emails!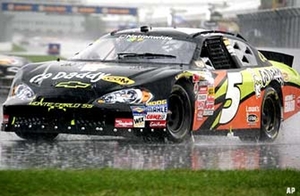 The call-in number is: 213-341-4353. Podcasts of the shows are available one hour after the live shows' conclusions. That's this Saturday and Sunday at 5pm USA Pacific time on www.TalkRadioOne.com