/images.huffingtonpost.com/2015-06-16-1434472641-9610924-malemodelsF2.jpg">
While most lack the name recognition, not to mention the cachet, of their female counterparts, modeling's men are an important part of the pop culture conversation. Serving both as aspirational body ideals and arbiters of cool, male models provide a visual representation of fashion's (and the world at large's) ideas about masculinity.
The Me Decade found its match in the streamlined look of Jeff Aquilon, while John Pearson became the face of '80s-era decadence. The '90s taste for resplendent sensuality led to the rise of dramatically handsome faces like Cameron Alborzian and Tyson Beckford. As for the aughts and our current decade, an anything-goes sensibility means we're seeing all types, from the slightly androgynous Boyd Holbrook to the swarthy Patrick Petitjean.
But while countless faces have graced magazine covers and runways, only a few have truly served to challenge and change the way we define handsome.
/images.huffingtonpost.com/2015-06-16-1434472681-836688-malemodels23b.jpg">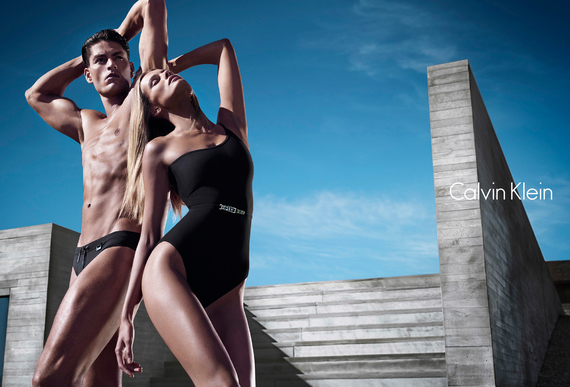 (Courtesy of Calvin Klein)
Tan, Texan, and perpetually youthful, Ballou has worked consistently since the '90s. Calvin Klein and Vogue Italia keep calling, so he must be doing something right.
/images.huffingtonpost.com/2015-06-16-1434472787-9925109-malemodels081.jpg">