After a carefree, travel-filled summer, fall is a time to focus on your home and finally get those trouble spots sorted out before holiday guests descend. Whether it's your foyer, your guest suite or your den that could use a little work, now is the time to finally make it the space you always dreamed it would be. Here are a few of our favorite quick fixes that will make a huge difference in the way your home looks and feels for fall and beyond. For more tips and inspiration, check out "Five Rooms in Five Days" on One Kings Lane.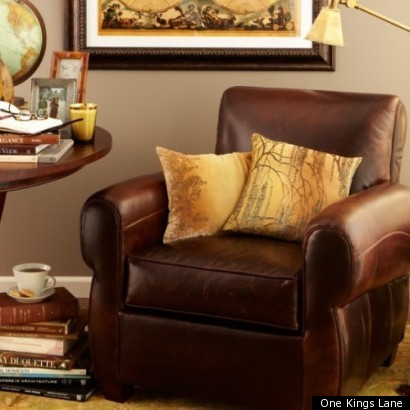 The Den
"The den is a room where people end up spending lots of time, so make sure it's equipped to serve many functions. I like to have a tray filled with wine glasses and bar necessities in the room, as well as a comfy chair with a nearby lamp for reading. That way, the room isnot only ready for entertaining, it's also the ideal spot to cozy up with a favorite book."--Susan Feldman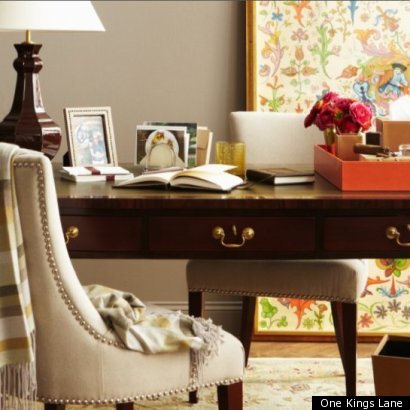 Home Office
"It may be where you pay the bills, but I think your home office should also be one of the most inspiring spaces in the house. Personally, I like to use a table lamp rather than a task lamp in my office -- it makes the room much more homey! Also, trays work wonders when it comes to getting your desk organized!"--Alison Pincus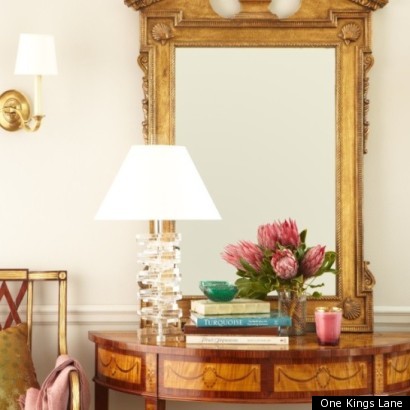 Foyer
"The foyer is where people get their first impression of your home, so you want to have one strong statement piece that can really set the scene. A large mirror is a great way to make the foyer feel special, and also to give everyone who visits an immediate sense of your style." --Susan Feldman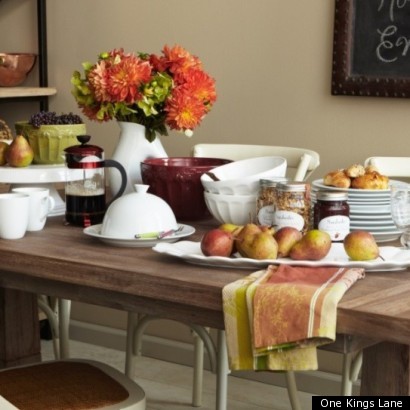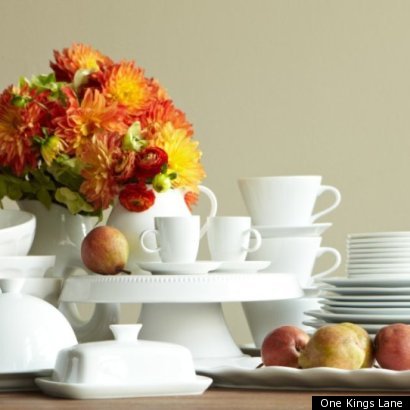 Kitchen
"This is a great time to restock a few kitchen basics. Mugs always seem to be in high demand in my house over the holidays, whether used for coffee, tea or cider, so I always keep plenty of whiteware coffee mugs on hand. I also like how well they mix in with the rest of my china. Also, if you're going to feel tempted to turn down dish-drying help over the holidays because your dishtowels are so ratty, think about replacing the well-worn ones with fresh reinforcements." --Susan Feldman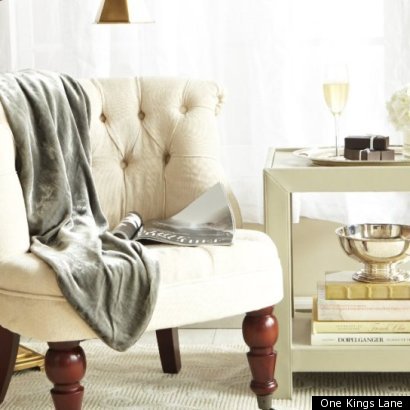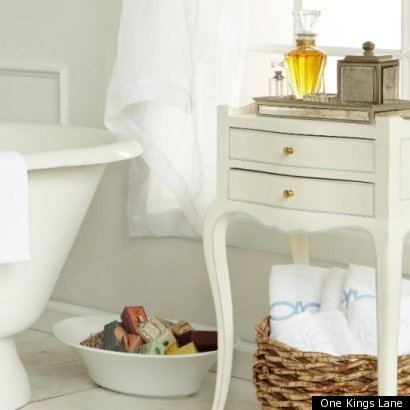 Guest Suite
"Fresh towels and pretty bed linens are, of course, a must for the guest room, but I like to go one step further and personalize the space to each guest. This could be a bouquet of their favorite flowers or a simple note of welcome on their bedside, letting them know how glad I am that they came to stay." --Alison Pincus
SUBSCRIBE AND FOLLOW
Get top stories and blog posts emailed to me each day. Newsletters may offer personalized content or advertisements.
Learn more