If you're flying to Europe or the UK this summer, consider the following three destinations.
Bruges, Belguim
Bicycling in Bruges among the winding cobblestone streets and picturesque canals is a ticket to fun in one of the best preserved medieval towns in Europe. Visiting romantics seek out the world famous chocolate, fine lace, tapestries, waffles served in toasty tea shops, and over 400 types of Belgian beer. The best way to traverse Bruges is on two wheels.
The elegant Hotel Heritage is only a stone's throw from Market Square, the epicenter of Bruges.The former Georgian mansion offers a bicycling travel package. Each evening, at the hotel's on-site Le Mystique, a gastronomic four-course meal of regional French and Flemish cuisine is served fireside.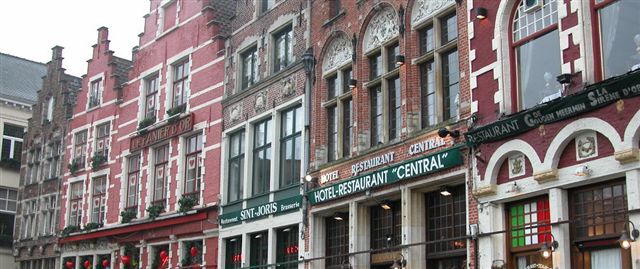 Getting there: Fly into Brussels International Airport, take the train to Brussels (Bruxelles Nord). From here, it's approximately a one-hour train journey to Brugge. (Trains are frequent, on the 1/2 hour or hour) At the Bruges train station, take a taxi for the 5-minute ride into town.
The Cotswolds, England
Lower Slaughter Manor is a 350-year-old country home in Gloucestershire County. Nestled in The Cotswolds, one of the wealthiest areas in England, the 790-square-mile green zone is blanketed with lush farm land. Dating back to 1658, the manor home's masonry exemplifies the fine work of celebrated artisan, Valentine Strong, who became Sir Christopher Wren's chief stonemason for the reconstruction of St. Paul's cathedral. For lots of privacy, stay in the 18th century refurbished Coach House. An ancient 15th century Dovecote, located in the walled-in garden, is the second oldest in all of England. Enjoy a game of croquet or tennis followed by dinner with English cuisine created my a Michelin-trained chef.
Getting there: Rent a car at Heathrow and enter the village on the A429. It's a 74-mile drive.

Paris, France
The Hotel Jules is in the shopping- and nightlife-friendly 9th Arrondissement. The retro-themed boutique hotel is a quick walk to both Galleries Lafayette & Au Printemps Department Stores, located on Boulevard Haussman. (Beware of the huge sales in January and June.)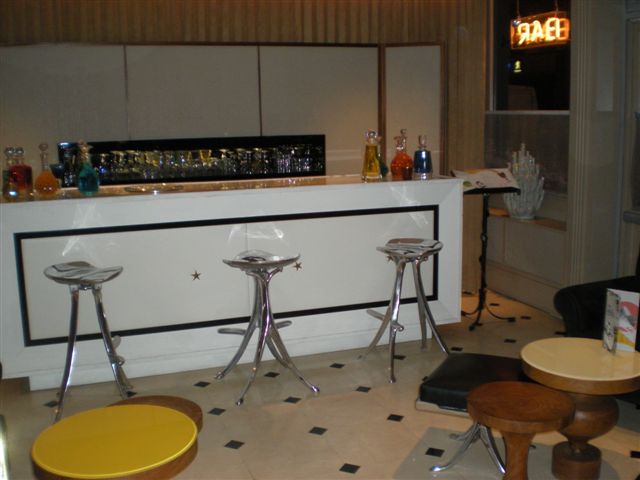 This district is home to the famous Les Folies Bergere. See a show at the cabaret, which opened in 1869 and made famous by the likes of Josephine Baker and Charlie Chaplin. At the time, this long lost part of Paris raised a few brows with risque, bold and bawdy acts. Today, the shows are pretty tame. The Opera Garnier is also in this area. For nightlife, gravitate toward Rue Faubourg Montmartre.