If last weekend's experience getting the H1N1 shot was any indication of what we can expect from makeshift clinics, a government plan shouldn't be dismissed out of hand.


Sunday morning, I dragged the kidlets to an uptown clinic I'd found on
nyc.gov/flu./p>
I was a bit apprehensive, anticipating a long line with whiny children; but in keeping with the philosophy that our life in New York City is one big adventure, we headed out. By 8:55 a.m., the three of us joined the queue for admission into P.S. 290 at 311 East 82nd Street.
When we arrived, orange-vested "Flow Monitors" directed us toward the end of the block-and-a-half-long line.
A handful of police officers were on watch to make sure the crowd didn't become unruly. "It won't hurt," said a jovial cop to one of my kids, even though, at age 12 and 15, they knew this to be a lie.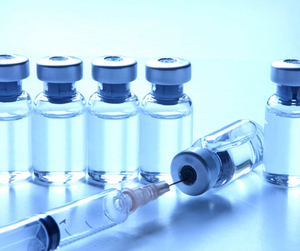 After all the hoopla prior to my visit to the clinic, it turned out that the place had plenty of product. It was the second weekend in a series of five that the H1N1 vaccine was being offered by the City. Initially the plan was that only middle school and high schoolers could get it but then they'd expanded the list. To just about everybody -- including me, a healthy middle-aged mom. Turns out, I could have brought my entire neighborhood, and the clinic would have been ready for us.
Click here to see the list of locations.
In the end, about 75 minutes from start to finish, I was left with the sense that it was a crucial service our city is offering its citizens. The shots are delivered with benevolent efficiency and good cheer. Pretty great for a make shift clinic.
SUBSCRIBE TO & FOLLOW THE MORNING EMAIL
The Morning Email helps you start your workday with everything you need to know: breaking news, entertainment and a dash of fun. Learn more