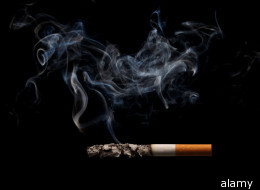 Many people assume that an addict only refers to someone like Whitney Houston or Amy Winehouse, who overindulged in dangerous levels of hard drugs, excessive alcohol or prescription pills. Yet in Unhooked: How To Quit Anything [Skyhorse, $14.95], the book I coauthored with Frederick Woolverton, the addiction specialist who helped me quit cigarettes, alcohol, dope, gum, bread and diet soda, we define an addiction as a compulsive reliance on ANY SUBSTANCE OR ACTIVITY that harms or deters your ability to function in a major area of your life. This includes work, school, family, social and intimate relationships. Indeed, you can get addicted to such "soft habits" as video games, texting, television, Facebook, sugar, exercise, shopping, sex or pornography. Often, the substance or activity is used to regulate moods and emotional states that would otherwise feel intolerable. Here's how to tell if your little habit is benign or on the way to becoming a dangerous addiction you should curtail:
Pay careful attention to all of your habits and activities. Are you sleeping through the night? Feeling well rested, well fed, and in shape? Notice how much you are eating, drinking and spending. Is there any illegal or unethical dilemmas that are bothering you (like drugs, debts or infidelity). Are there any recent changes - like a breakup, or weight gain, sleeplessness, or irritability - that you find troubling? If you had to give up one substance or activity, what would it be?

If you are so positive that your drinking, smoking, eating, gambling, internet dating or shopping or penchant for a little porn is no big deal, then go one week without it - starting from when you wake up tomorrow morning. If you find it easy to be clean for seven days straight, then maybe you do not have an addiction. On the other hand, if you cannot get out of bed, or if you feel depressed, angry, anxious, scared, paranoid or edgy without using - or if you find yourself really missing your substance - it is probably time to face your problem.

Right as you're speaking to your mother on the phone long-distance, do you light up a cigarette? After leaving a meeting with your boss, do you immediately reach for a donut? Does feeling nervous and awkward at a party make you want a beer or glass of wine to chill out? See if there is a correlation between uncomfortable emotions and your habits. Regulating your feelings by using an activity or substance is rarely a healthy way to cope. It usually indicates that the substance you are using is either an addiction or on its way to becoming an addiction, and needs to be paid more attention to.

While some bad habits are free, most of them (like cigarettes, alcohol, drugs and gambling) can adversely affect your bank account quickly. So figure out exactly how much you are wasting on your habit and what you could be better be spending that money on. When I first started therapy with Dr. Woolverton, I was a two-pack-a-day smoker who used marijuana regularly and drank at bars and social events. I figured out that I was spending $3,000 a year on cigarettes, $1,200 on pot and $1,200 on alcohol, as well as $10 a day on Diet Coke. Overall that added up to $9,150.00 annually. My income was $24,000 at that point, so I was unknowingly spending almost half of my salary on bad habits. Yet I felt I could not afford therapy that cost $125 a session. I decided to try therapy where -within a year - I was able to quit all my addictions. I published three books the following year, tripling my income and greatly improving my health. Okay, it's boring to only drink tea and water. Yet ten years later I'm still clean, sober and more productive than ever so the tradeoff turned out to be the best decision I ever made.

Many studies have shown that involvement in any addiction recovery group correlates with higher chances of staying clean and sober. So force yourself to go to one meeting for Alcoholic Anonymous, Narcotics, Gamblers, Debtors Anonymous, Overeaters Anonymous or Weight Watchers. You do not have ever come back, or say anything aloud, but require yourself to sit through an entire meeting without making any judgments. Afterwards how do you feel? Have you recognized some of the stories that members told? Have you identified with anyone? You do not need to make a long-term commitment to benefit from attending a group. They are mostly free or low cost so you have nothing to lose (but your bad habit.)

If you smoke or toke, find out how much damage you've already done to your lungs. If you drink, ask your doctor to what effect alcohol is having on your liver. If your problem is food, your doctor might provide information on the medical consequences of obesity. If you have been bulimic or anorexic, find out the potential consequences of purging or starving your body and the statistics on how many people wind up hospitalized from food disorders every year. Getting the full picture might scare you straight, or at least into admitting that your self-destructive actions could threaten your physical health.

Commit to one talk therapy appointment to discuss your concerns with a substance abuse specialist, counselor, local psychiatrist, psychologist, social worker or sponsor who is familiar with addictions. One appointment might cost anywhere from $50 to $300, but it will be worth it to step up and to find out if you have a problem before it ruins your marriage, bank account, career, children and life. An addiction specialist can walk you through all these steps and suggest more extensive, idiosyncratic solutions that fit your personality, along with providing emotional support. In Dr. Woolverton's experience, people who are willing to go for therapy, as well as regularly attending an addiction group, recover more often than anyone else.

One at a time, approach friends, colleagues, doctors or loved ones, tell them you need their honest and discreet opinion on a private matter and ask "Do you think the way that I drink (or smoke, eat, exercise, gamble or shop) is a problem?" After you ask, you are not allowed to speak. Just listen to their answer. If people who care about you express concern, chances are this problem does not exist only in your imagination and should be addressed before it gets worse.

Most addicts who have quit bad habits, or are in an AA type group, are very proud of having stopped. At a private moment, ask to speak to some such person and confide that you were wondering if you might have issues with substance abuse. He or she might recognize your symptoms or early warning signals and offer to share their strategy or hard-earned wisdom.

There is a big difference between enjoying a little pornography to enhance sex with your partner, or rushing home to turn on adult DVDS or open XXX websites when you're alone. Overeating at a family dinner is healthier than sneaking junk food by yourself at three in the morning, then rushing to hide the wrappers so nobody will know. Addicts depend on substances, not people. Anti-social habits that keep you isolated are a sign it might be time to quit and join the world.

On a psychological level, secrets can be poison. Whether your habit is overeating, gambling, smoking or shopping, if you hide it and lie about it when someone asks, that implies that you think what you're doing is bad or shameful. That's the mark your habit has become an addiction you need to break.