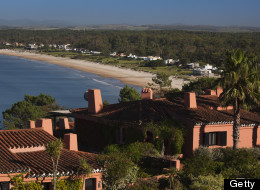 Living in Latin America can be a challenge. And if you're up for the challenge and adventure of it all, you're the perfect candidate for the wonderful lifestyle it affords.
If you love the Latin lifestyle, but your lifestyle needs lean toward more of the "First World" amenities you may be used to in the U.S. or Canada, we have a suggestion for you...
Uruguay may be the most "First World" country in the hemisphere these days. It's a first class destination in every way, yet it remains affordable and with its arms open wide to foreigners.
And if you enjoy Europe, you'll love Uruguay. This country has strong ties to Europe... every Uruguayan can trace their roots back a generation or two to Italy, Spain, Portugal, France, Ireland, Germany...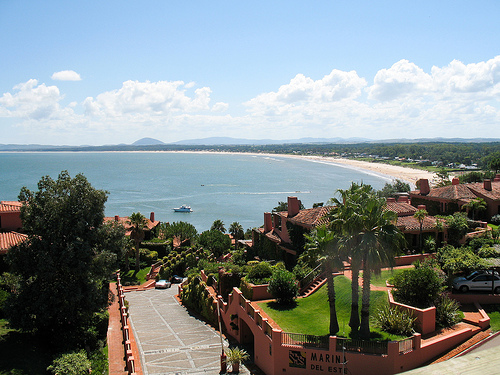 Photo Courtesy of InternationalLiving.com
And all of those immigrants learned what we have... that Uruguay has it all, from a rich coast and a bountiful sea full of delectable seafood to fertile farmland where you can easily grow everything from greens to grapevines. Uruguayan wine rivals those produced in Chile and Argentina. Uruguay also produces record wheat crops and is well-known for its tender, grass-fed beef. (No hormones or antibiotics allowed.)
But while Uruguay has much to offer in so many areas, there's a lot to explore if you're thinking of Uruguay as a retirement destination. In the capital city of Montevideo, for instance, where more than half the country's population lives, there's a city neighborhood for every taste.
For example, in the historic Ciudad Vieja, which was founded in 1726, you'll find Old World architecture... museums, art galleries... pretty tree-lined plazas... and some of the city's trendiest shops and best restaurants...
Fortunately, even with all this city has to offer, it's still affordable. A comfortable lifestyle can be had for just $2,000 to $4,000 a month, say expats we met during our most recent visit.
Outside of Montevideo -- including along the golden beaches of the Costa de Oro and in the seaside resort towns of Piriapolis and glamorous Punta del Este to the "final frontier" beach towns along the little-traveled coast of Rocha... and in the charming river towns like Mercedes and historic Colonia -- the cost of living can be even lower. So it really makes sense to explore your options...
Uruguay is a health care haven, too, where foreign residents can easily qualify for and affordably buy a private health care plan, ranging from an average $65 to $100 a month for full-coverage for an adult in their 60s. All the expats we met were able to obtain coverage - despite age or pre-existing conditions. And make no mistake: Uruguay's hospitals are top-quality and doctors are well trained.
We'll tell you more about Uruguay over the coming weeks. If you're looking for a genteel and sophisticated environment -- truly First World -- it doesn't get much better than Uruguay.
Read More:
Video: A Great Quality of Life in Punta del Este, Uruguay
The Latin American Country with a European Flavor
The Best Things in Life Are Still Free in Montevideo, Uruguay
Earlier on Huff/Post50:
Throughout Uruguay, you'll see antique cars--especially outside Montevideo and Punta del Este. Some of these cars are wonderfully restored classic beauties.

Teatro Solis is a beautiful neoclassic building completed in 1856, located on the east side of Montevideo's Ciudad Vieja. The Solis maintains a full and vibrant schedule of interesting events that include opera, ballet, and concerts, as well as plays.

The department of Rocha is where you come to find Uruguay's last, vast stretches of undeveloped beaches. The ocean here is clear and blue, the sand white, and the beach relatively deserted.

No place suits everyone, but Punta del Este has a pretty broad appeal. If you don't like the crowds, all you have to do is live a short distance from downtown and you can avoid them.

Portezuelo is not only the site of a famous beach, but also one of Uruguay's hottest jazz clubs, Medio y Medio.

Montevideo is a coastal city on the Rio de la Plata. It's Uruguay's capital city with a population of 1.4 million (almost half of Uruguay's population), and is the country's main commercial and cultural center.

Uruguay is known for having one of the best road systems in Latin America. The main coastal highways from Montevideo to Punta del Este and on to the Brazilian border are well-maintained, easy-to-drive toll roads.

Costa de Oro, or "Golden Coast," is so named for the golden-sand beaches that begin just 22 miles outside Montevideo and extend along the coast for about 30 miles.

In Colonia, visitors shouldn't miss a stroll through the original Portuguese settlement along the river, and sample some of the fine cafés in Barrio Histórico.

Carmelo was once a destination for Montevideo's wealthy, who arrived by steamer to this port city of 18,000 people.

Atlantida is a low-key beach town just 40 minutes from Montevideo's Centro.