Even in the middle of experiencing classic symptoms, heart attack victims delay a median time of four hours before seeking medical help. Amazing, no? Especially when one realizes that heart attack victims who live and experience the least affect to their quality of life are the ones who get treatment within the first hour of experiencing symptoms. Delaying treatment for beyond an hour can cause irreversible damage to the heart muscle, which is why Yale University researchers are using heart attack survivors to solve the problem of delayed care-seeking.
"Ask people what they would do if they had a heart attack and, of course, they'd all insist they would seek care immediately," says Yale University's Angelo A. Alonzo, Ph.D., principal investigator of the Yale Heart Study. "In reality, few people actually do drop everything to get help."

"We are just too strongly tied to our social obligations to leave them," Alonzo says. We believe we have to finish the task at hand, cancel appointments and make arrangements in case we're hospitalized, make sure we're clean for a doctor visit, aren't bothering others, wasting our doctor's time, and frankly we're embarrassed to be seen being taken out of our offices or homes by EMS personnel.

Alonzo is recruiting male and female heart attack survivors over the age of 35 to fill out the anonymous online survey he designed to examine how people actually behave during a heart attack -- what he refers to as a "behavioral autopsy." The study is unique in several ways, most importantly it "is designed to gather a far broader sample of heart attack survivors, focusing on survivors living in rural, suburban, urban and in between settings," Alonzo explains. He is keen on reaching traditionally underrepresented groups -- men of African descent, for example.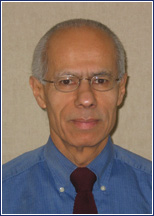 When taking the 30-60 minute survey, participants may expect to find questions asking about:
• the heart attack sufferer's perception and interpretation of symptoms
• the situation or setting when the heart attack occurred
• the advice given by family, friends and coworkers
• the day of the week and time of day symptoms were experienced
• prior experiences with Emergency Medical System providers -- like ambulance and fire department or health care system personnel
• changing perceptions during various phases of the care-seeking period
• heart attack survivors' reactions during subsequent heart attacks or cardiac events

Alonzo also wants to know the effect of "cumulative adversity"on seeking care. He thinks that past experiences may discourage care-seeking during subsequent heart attacks. Things like near-death experiences, fear, denial, unpleasant interactions with emergency and health care personnel, and the hassle of dealing with medical bills and health insurance may negatively impact care-seeking.
Forty years ago, Alonzo first tackled the challenge of delayed heart attack care-seeking. His early studies are in part responsible for today's improved hospital triage response times. Nationwide treatment times following arrival at the hospital now average 60-90 minutes -- down from as many as six hours when Alonzo began his early research in the field.
"For far too many of us," he adds, "it's only when cardiac signs and symptoms become so overwhelming, and we have few other choices, that we finally agree to seek and accept medical help."

To date the Yale Heart Study has collected 25 percent of their target goal of 2,300 completed heart attack surveys -- 60 percent women and 40 percent men.
Since elderly, ill, or non-computer savvy survivors may want to contribute their experiences, the Yale Heart Study has developed a high school student volunteer program to assist heart attack victims in filling out the online survey. Volunteers who find a heart attack survivor and assist them with the computer will receive a Yale School of Nursing Community Service Certificate that may satisfy public service requirements at many high schools.
The Heart Attack Care-Seeking Study website is located at http://heartstudy.yale.edu. The data will be used to develop strategies for rapid and effective care-seeking and decreasing coronary artery disease mortality and morbidity. The study is funded by a grant from the National Heart, Lung and Blood Institute of the National Institutes of Health and has the approval of the Yale Institutional Review Board [Protocol # 0711003268].
The Yale Heart Study Facebook and Twitter sites are excellent resources for anyone interested in learning about heart health. For more information about the study, and to request free posters and book marks, please send an email directly to: heart.study@yale.edu.
For more by Suzanne O'Malley, click here.
For more on personal health, click here.
SUBSCRIBE TO & FOLLOW LIFESTYLE
HuffPost Lifestyle is a daily newsletter that will make you happier and healthier — one email at a time. Learn more