I think we all need to really understand how lucky we are. As a girl in the United States, you can start out from nothing, but if you work hard you can get wherever you want to go. But these girls in developing countries can work hard all day long and can do everything they can to move up in status or in the job world, but they can't move anywhere. They have no social mobility no matter how hard they work. I think it's important for us as American girls... to understand that we should be helping those who don't have the same opportunities that we do.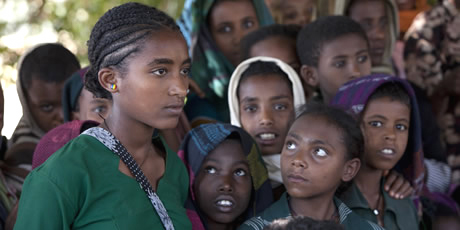 Learn about the issues impacting girls in developing countries.

Share five facts about girls and the campaign through online social networks.

Send the Girl Up Campaign's Girlafesto to five friends and family members.

Donate five dollars or more to provide school supplies, health check-ups, clean water, and more.

Host a Girl Up fundraiser in your school, club, or community to raise funds for the campaign by challenging five friends to see who can raise the most funds for girls.
SUBSCRIBE AND FOLLOW
Get top stories and blog posts emailed to me each day. Newsletters may offer personalized content or advertisements.
Learn more