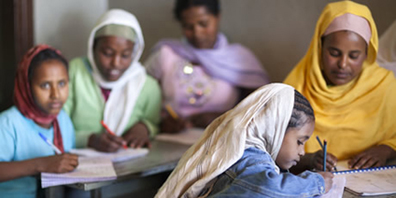 Did you know that of all the illiterate adults in the world, two-thirds are women? This illiteracy of course is not because women are dumb, it is because many girls around the world are not given the opportunity to go to school.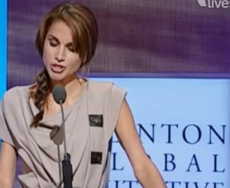 Last week I spent three days glued to my computer, watching the live streaming of the Clinton Global Initiative Annual Meeting in New York City. As an advocate for the empowerment of women and girls, I was so excited and heartened to witness conversations about empowering women and girls getting center stage. While it can be hard to face the stories and statistics of the gender discrimination and violence happening every day toward girls and women, it was so uplifting to learn about the many good people, organizations, and campaigns working to change this.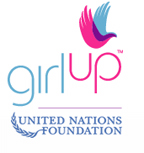 One such campaign, which had its official launch this month, is called Girl Up. Started by the United Nations Foundation, Girl Up was created to channel the energy and compassion of American teen girls as a powerful force for change. As Girl Up global advocate Queen Rania of Jordan has put it, "Girl Up is about changing peer networking from sharing movies and music, to sharing missions and movements."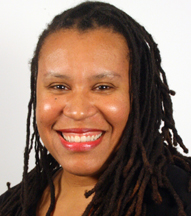 "I think one of the things most Americans don't know is that teen and tween girls in the United States are so uniquely positioned to heed this call," said director of Girl Up, Kimberly Perry, in an interview with me last week. While many people think of teenage girls as just interested in lip gloss, boys, movies and music, a study commissioned by the United Nations Foundation showed that 66 percent of girls have volunteered their time for a cause, and 80 percent have given money to cause. Add to this, of those girls who volunteered their time, nearly three-quarters made it a group effort, bringing along their friends and family.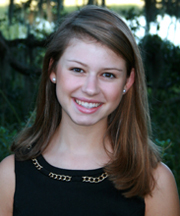 I had the pleasure of interviewing one of these enthusiastic and powerful Girl Up teens: Betsy Cribb. Betsy is a 17-year-old high school senior from South Carolina who has a passion for journalism. "Journalism gives you such an outlet and platform for raising awareness about things that people may not be aware of," said Betsy in our interview. "For example, CGI was a small audience when you look at the entire world. However, because they streamed it live online and because there were journalists covering it, we were able to share the messages that a small audience in New York was hearing with the entire world."
I think we all need to really understand how lucky we are. As a girl in the United States, you can start out from nothing, but if you work hard you can get wherever you want to go. But these girls in developing countries can work hard all day long and can do everything they can to move up in status or in the job world, but they can't move anywhere. They have no social mobility no matter how hard they work. I think it's important for us as American girls... to understand that we should be helping those who don't have the same opportunities that we do.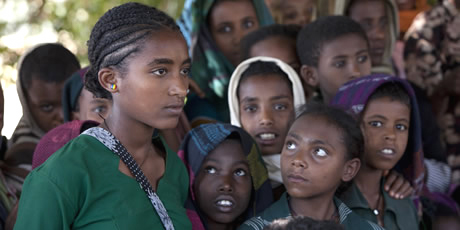 Learn about the issues impacting girls in developing countries.

Share five facts about girls and the campaign through online social networks.

Send the Girl Up Campaign's Girlafesto to five friends and family members.

Donate five dollars or more to provide school supplies, health check-ups, clean water, and more.

Host a Girl Up fundraiser in your school, club, or community to raise funds for the campaign by challenging five friends to see who can raise the most funds for girls.
SUBSCRIBE AND FOLLOW
Get top stories and blog posts emailed to me each day. Newsletters may offer personalized content or advertisements.
Learn more