"Women die in childbirth as a result of systemic failures including: barriers to accessing care, inadequate, neglectful or discriminatory care, and overuse of risky interventions like inducing labor and delivering via cesarean section." -- Amnesty International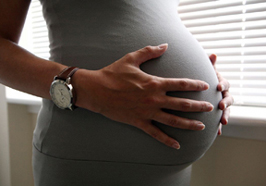 For many of us who haven't yet been through childbirth, there's an image we have of what it's like: A woman is rushed to the hospital in a taxi; she gets put in a wheelchair and is rolled down the hallway in dire emergency; then we see her screaming, and yelling in pain and then... there's the baby.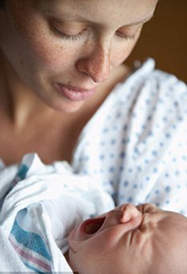 You can go to any other developed country in the world, and you will find that they are losing fewer women and fewer babies around the time of birth. The important thing to know here is that in these countries, midwives are attending 70 to 80 percent of the births (doctors are there for the small percentage that have complications). In the United States, midwives attend less than 8 percent of births.
"We need to make sure that we reduce the overuse of interventions that are not always necessary, like C-sections, and increase access to the care that we know is good for mothers and babies, like labor support." -- Maureen Corry, executive director of Childbirth Connection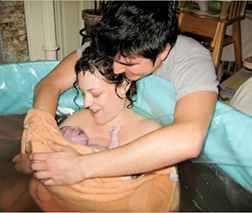 Negotiating their way through the hospital environment is a power struggle that many women aren't interested in, so they are choosing to have their babies at home.
"Giving birth is a rite of passage. It is an initiation into motherhood. If we want an empowered initiation where women are honored in the female body, and we are ushering in new life to the society, then women need to feel safe in their birth process... Giving birth is the most intimate experience we can imagine. And how we make love is how we want to give birth."
SUBSCRIBE AND FOLLOW
Get top stories and blog posts emailed to me each day. Newsletters may offer personalized content or advertisements.
Learn more