I recently spent a few days in New York City to be interviewed by publishing powerhouse Judith Regan as well as the dynamic duo Derek and Romaine, both on Sirius XM.
Of course, I simply couldn't stand to be in one of my favorite cities without mixing business with pleasure. It turned out that my good friend, world-class pâtissier, author of Glamour Cakes, and proprietor and owner of Cake Boy in London, Eric Lanlard was passing through the big apple at the same time as me! Between my interviews we decided to try out Jean-Georges' newest NYC restaurant, ABC Kitchen. Eric and I had to agree with the critics, the consciously sourced ingredients, the commitment to focus on local and sustainable organic produce, along with the decor made for an absolutely delicious decision for lunch.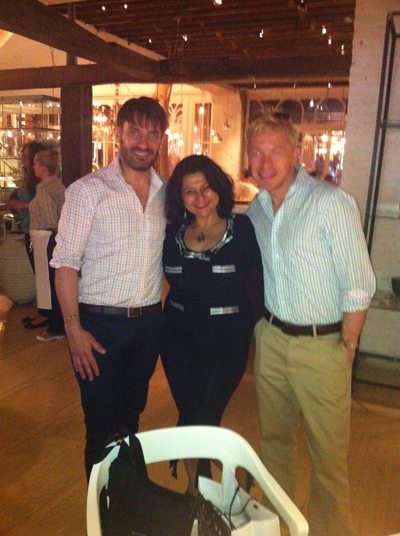 (ABC Kitchen w/ Eric Lanlard and Paul Newrich)
I also had the chance to dine at Chez Josephine! with the charming and entertaining Rob Shuter, of AOL's PopEater. A homage to Josephine Baker, curated by her son, Josephine's gorgeous portraits line the walls of the parisian brasserie allowing for a truly exquisite taste of Paris!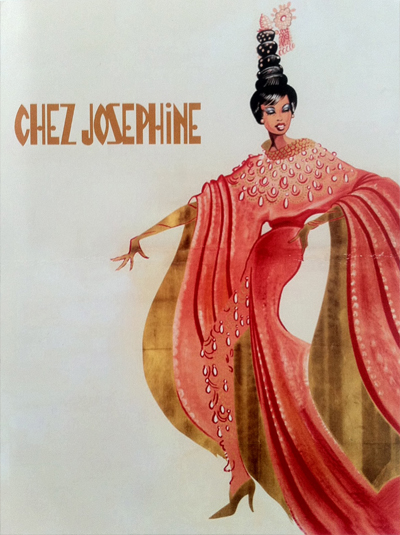 (A Chez Josephine! postcard from the restaurant)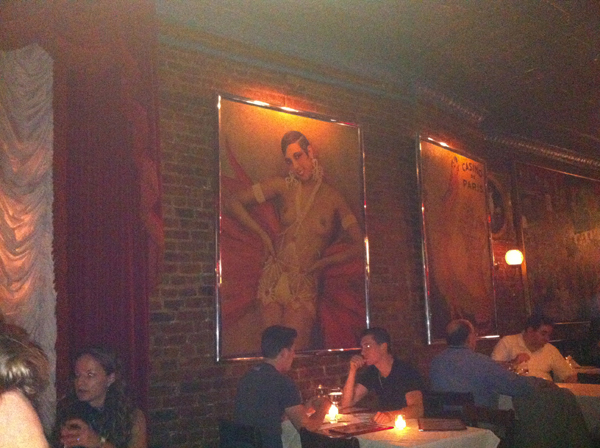 (Josephine's portraits line the walls)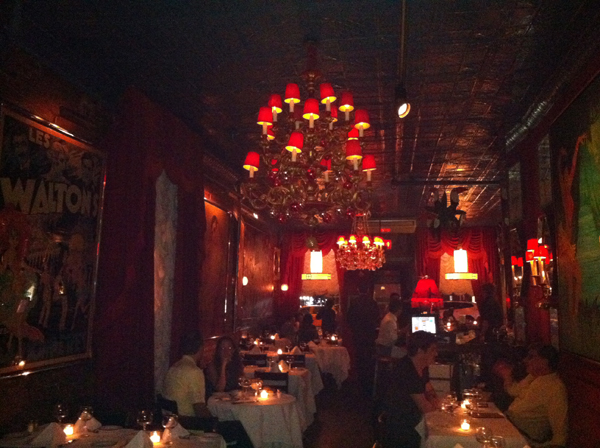 (The beautifully decorated Chez Josephine!)
The train from the World Trade Center to the New Jersey Redbull Arena is so efficient that it not only makes going to athletic events a possibility, but also a pleasure! I therefore had the chance to see the amazingly fast paced Manchester United vs MLS Superstars soccer game, essentially Rooney vs Beckham (formerly teammates), the 4-0 win went to MU!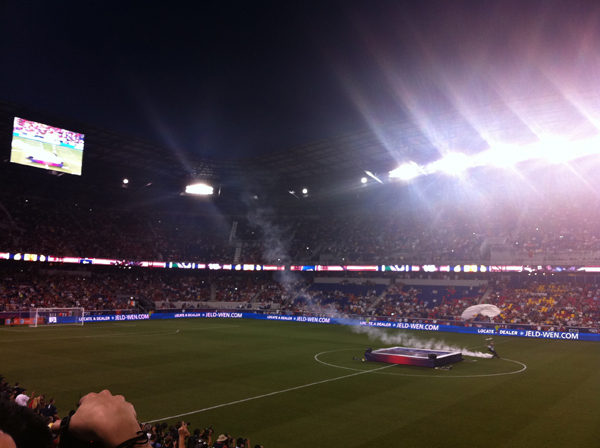 (The Redbull Airforce parachuted straight onto the pitch to the sounds of AC/DC and Guns and Roses, all set to a spectacular firework display!)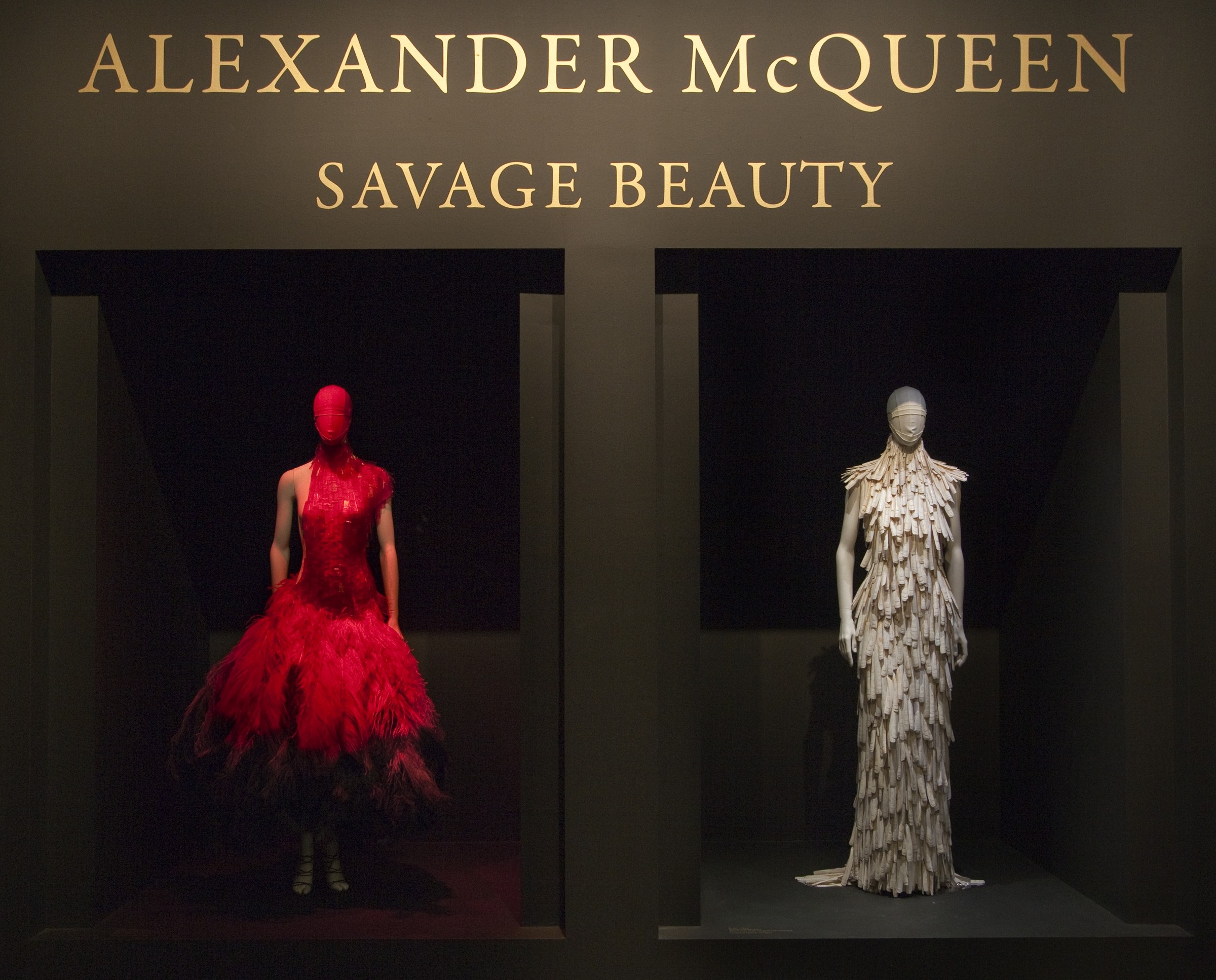 (Photo Courtesy of The Metropolitan Museum of Art)
Lastly, I was able to squeeze in a visit to the Metropolitan Museum of Art to see the Alexander McQueen : Savage Beauty. Alexander McQueen, was one of the few fashion geniuses of our generation. The British anthem "God Save The Queen" played in the background, which he had re-appropriated to be his byline, "God Save McQueen." Obviously heavily influenced by Vivienne Westwood: her irreverence, punk ethos, irony, and deconstructive ideology shine throughout all of McQueen's collections.
It is quite shocking how many amazing collections he had created over a such relatively short career and how his eponymously named label came so far in those few years. McQueen dedicated a whole collection of gorgeous red tartans and black lace to the Widows of Culloden. There was such poignancy as McQueen spoke about the adoration of his Scottish roots and duplicitously being a London boy. He was so proud of being a Brit; the empire that subjugated and massacred his people in the battle of Culloden. Therein lies the thesis of the show, the irony and pathos of the show, his life, his death and his talent.
(The Widows of Culloden collection, Photo Courtesy of The Metropolitan Museum of Art)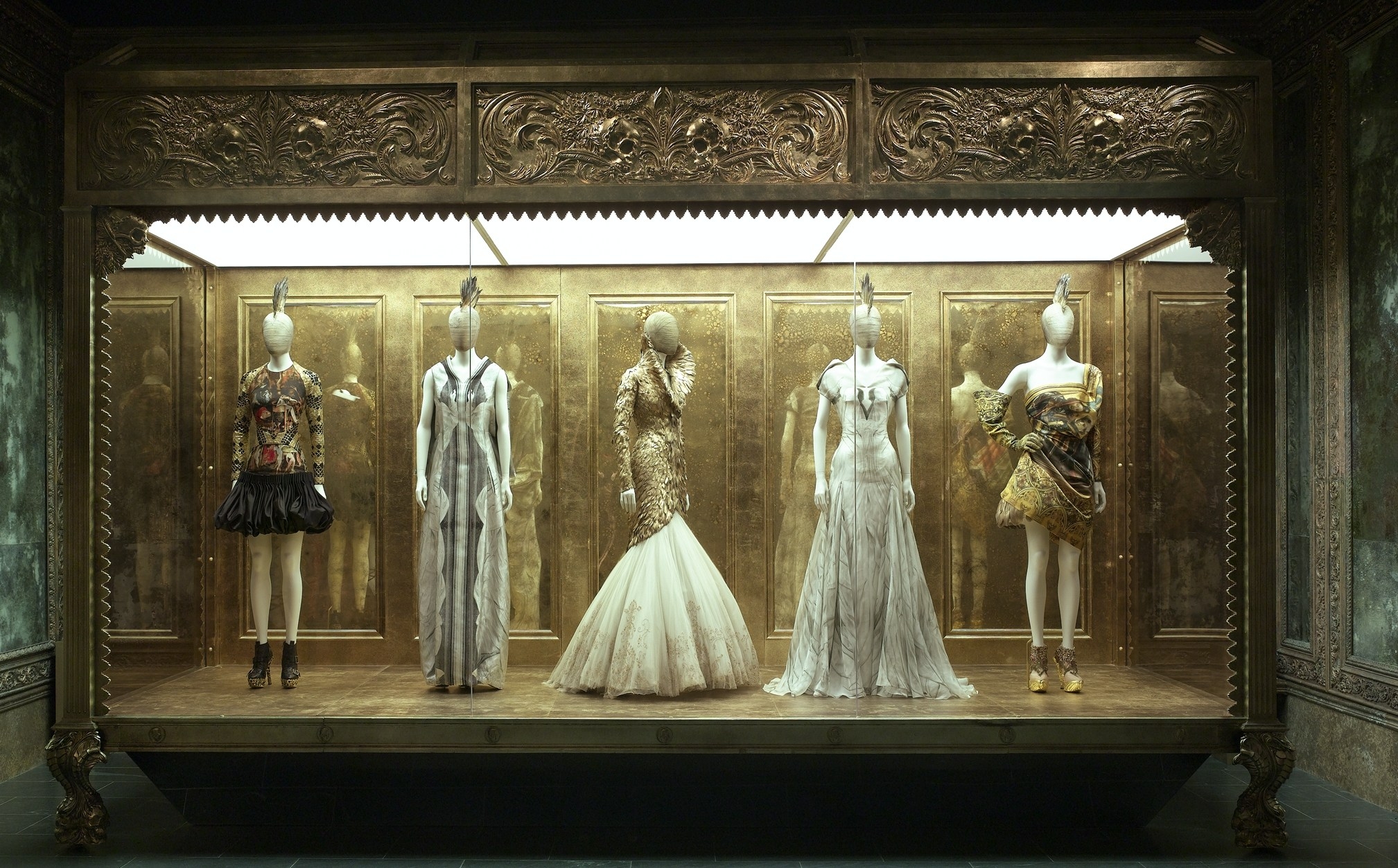 (McQueen outshines himself in each collection, playing with the meaning of his pieces, Photo Courtesy of The Metropolitan Museum of Art)
SUBSCRIBE TO & FOLLOW LIFESTYLE
HuffPost Lifestyle is a daily newsletter that will make you happier and healthier — one email at a time. Learn more