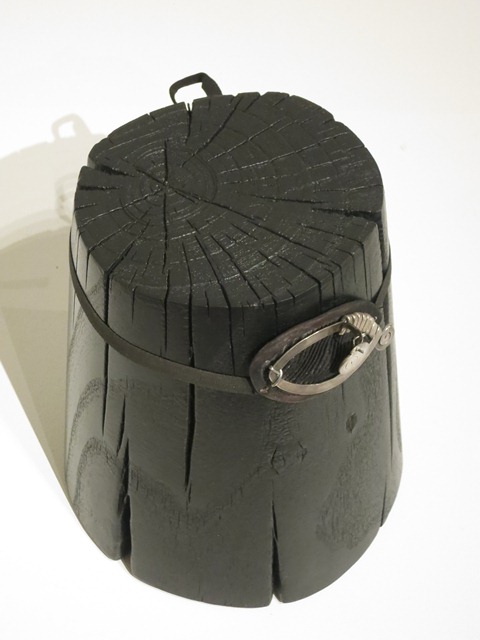 Alexander Calder's "Fantasy Eye Patch" at Vernissage
Who knew that Calder did eye patches? This was one of the quirky gems we discovered at Vernissage, the holy grail of art parties, which opened the Miami Beach Convention Center's consortium of gallery offerings Wednesday night. This adorable, Batman-like, silver-and-black-fabric mask from 1953, was only $80,000 (attention benefactors who would like to make one girl very, very happy), which, compared to Richard Prince's divine "Millionaire Nurse" painting at $4.85 million, seems like a steal.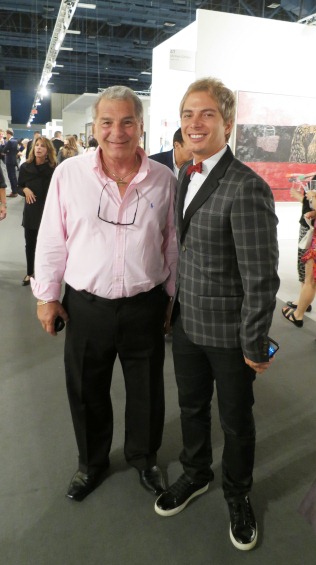 Michael G. D'Annunzio and Nick D'Annunzio at Vernissage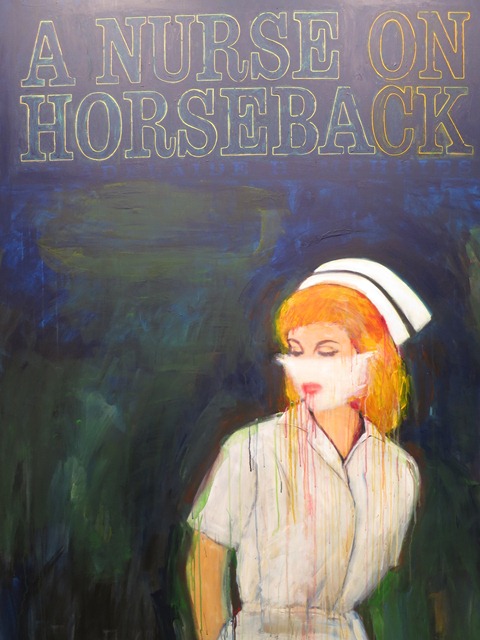 Richard Prince's "Nurse on Horseback" at Vernissage
Alas, the only Richard Prince we'll be able to afford anytime soon, pending benefactor, is a can of the artist's new $1.25 "Lemon Fizz" drink by AriZona Beverages, launching during Art Basel. Which does have one of the nurses on it, for the record. We did fall in serious like with the talking cigarettes by Jonathan Pylypchuk at Fred Snitzer Gallery's booth, holding cardboard signs saying funny unfiltered things such as, "I'm sorry I got you pregnant" and "Your husband's a pussy." And only $5,000 per butt!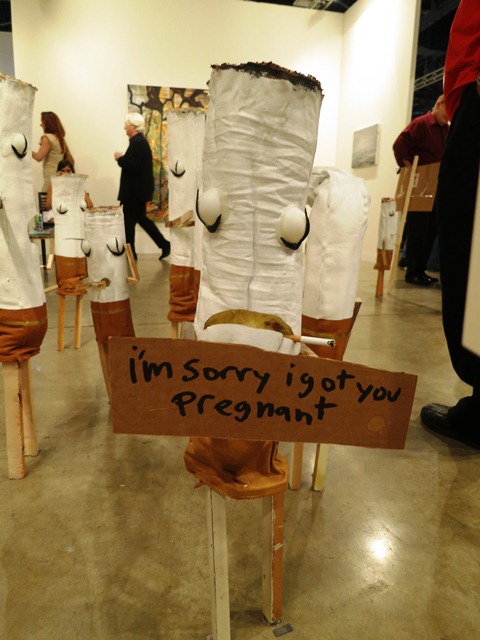 Talking cigarette by Jonathan Pylypchuk at Vernissage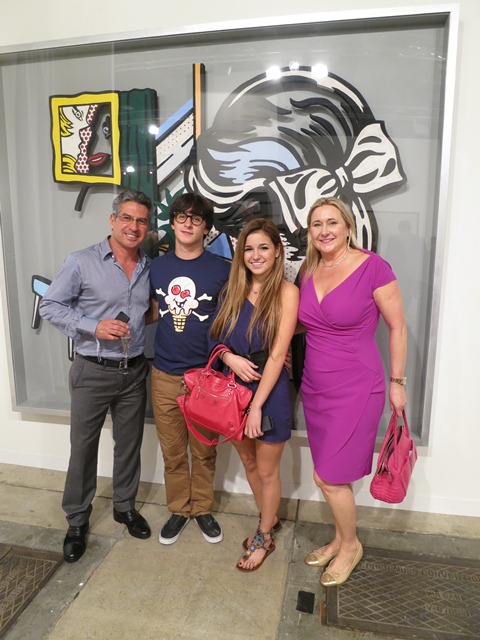 Edgar, Maximillian, Chessy and Nicole Lozano at Vernissage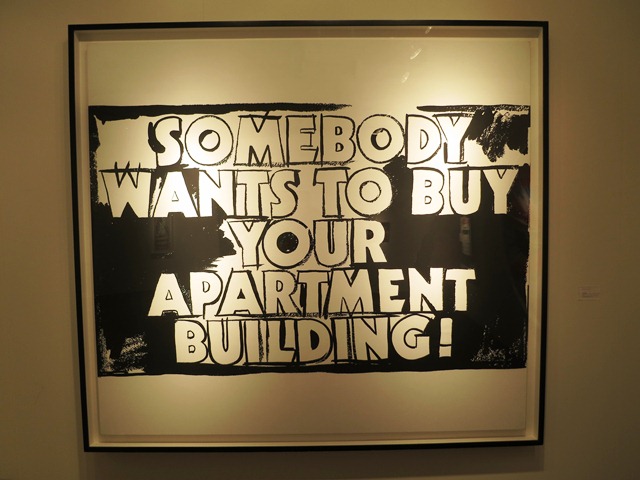 Andy Warhol's "Somebody Wants to Buy Your Apartment Building" at Vernissage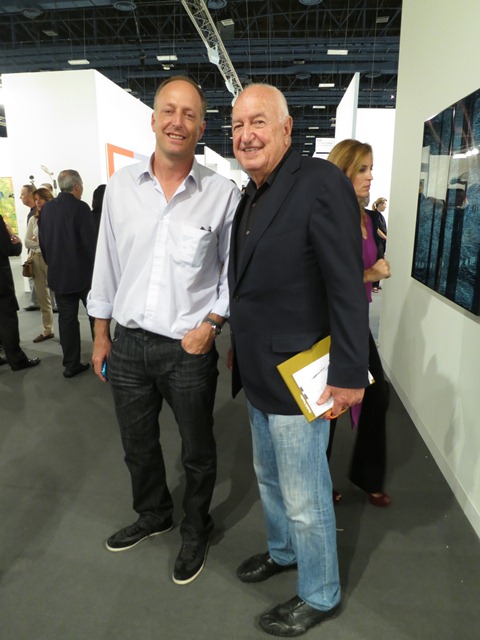 Jason and Don Rubell at Vernissage
Over at The Webster, Interview Magazine and Valentino held a rooftop party hosted by style icon and The Webster owner Laure Heriard Dubrieul that attracted swarms of glamor that kept coming in waves, keeping the elevator attendant on high alert thanks to the party circuit's Public Enemy Number One, the Fire Marshall.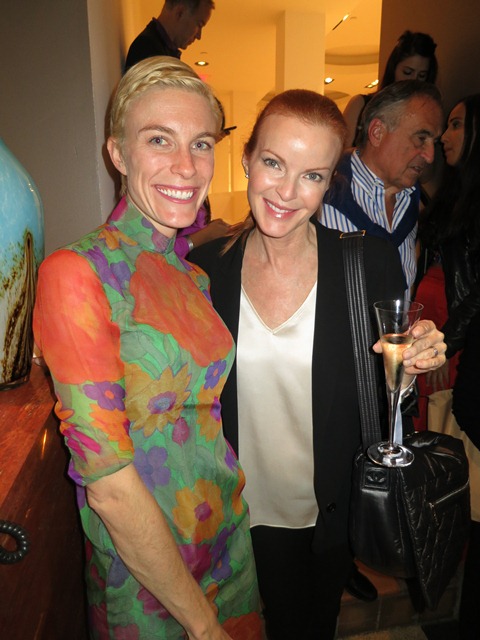 Maggie Barr of Interview with Marcia Cross at the Interview Magazine x Valentino party at The Webster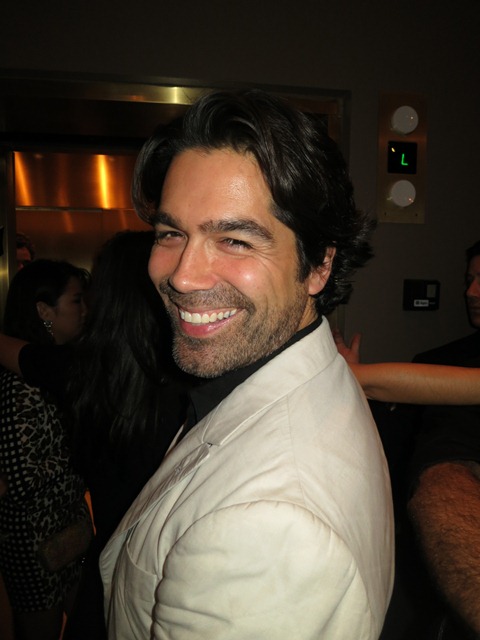 Brian Atwood at the Interview Magazine x Valentino party at The Webster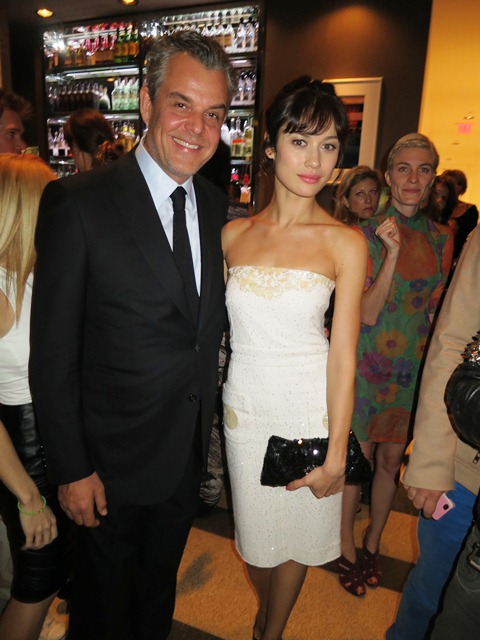 Danny Huston and Olga Kurylenko at the Interview Magazine x Valentino party at The Webster
The well-heeled guests, many in Valentino, included Marcia Cross, Owen Wilson, Magic City stars Danny Huston and Olga Kurylenko, Brian Atwood, Martha Stewart, Nicole Miller, Joseph Altuzarra, Neville Wakefield, Esteban Cortazar, Hannah Bronfman, Aaron Young, Doutzen Kroes, Ben Watts, Brendan Fallis, Mazdack Rassi, Meredith Ostrom, Clarissa Dalrymple, Kenza Fourati, Yvonne Force Villareal, Carolyn Murphy, Desi Santiago, Ondine de Rothschild, Scott Lipps, Bettina Prentice, Beth DeWoody, Athena and Victor Calderone, and those adorable Brant Brothers, Harry and Petey.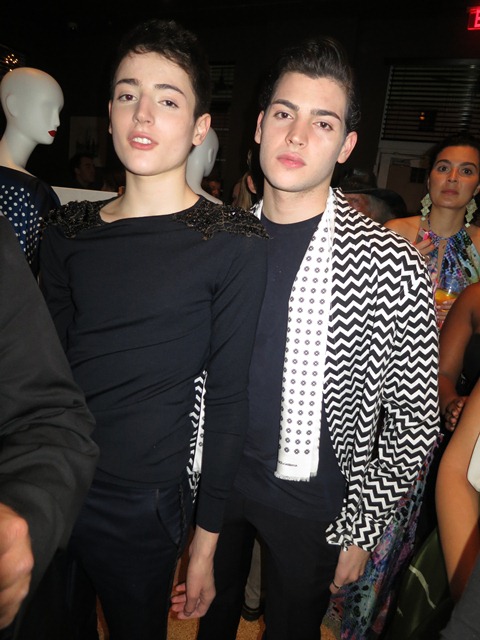 Harry and Petey Brant at the Interview Magazine x Valentino party at The Webster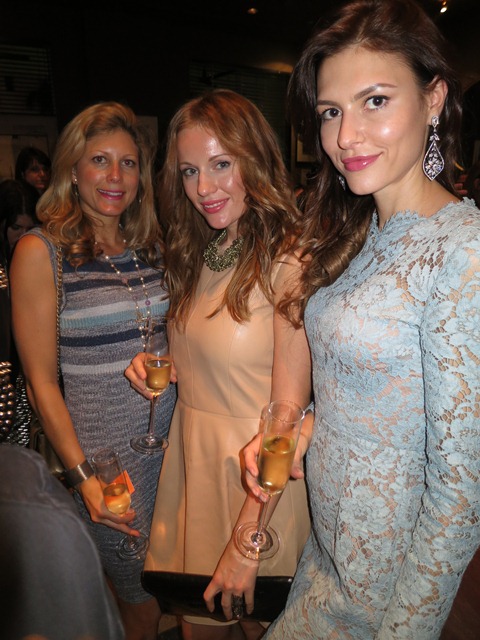 Lauren Beall, Olga Bahdanava and Vlada Finsky at the Interview Magazine x Valentino party at The Webster
New York-turned-Miami Beach "It Boy" Fabian Basabe, together with his "It Girl" wife, the lovely Martina Borgomanero Fasabe, hosted the debut of artist Marcello Jori's "Giacimento di Passioni" (Cave of Passion) exhibition of oversized, glorious paintings of Cubist-like gems, bringing out Timo Weiland, Philip Michael Wolfson, Patrick McMullan, Rachael Russell, Dori Cooperman, Harrison LeFrak, Louis Aguirre, Iran Issa-Khan, Petra Mason and Ausbert de Arce, Ellen Nidy, Christina Getty-Maercks and Arin Maercks, Thomas Crocker and Roxanne Lowitt. The soiree was held at Ocean House, the swank condo residence on Ocean Drive where Myles Chefetz - Mr. Prime 112 - has his two-story oceanfront PH on the market for $18.5 million.
Shari Liu Grimaldi, Fabian Basabe, artist Marcello Jori and Martina Borgomanero Basabe at Ocean House
Traffic was mercifully light heading over the Venetian Causeway (driving tip #1: always take the Venetian; driving tip #2: always hire a driver) to the Design District for the Dior Homme pop-up event hosted by W Magazine Editor Stefano Tonchi and Belgian designer Kris Van Assche for the world debut of Bruce Weber's new short film, "Can I Make The Music Fly?" which was absolutely brilliant.
Bruce Weber, Nan Bush, Sandra Brant, and Ingrid Sischy at Dior Homme event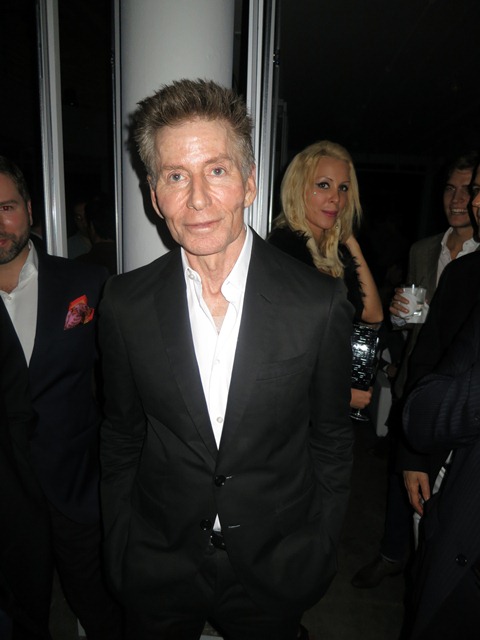 height="640" />
Calvin Klein at Dior Homme event

Sage Li at Dior Homme event
There to congratulate Bruce and companion Nan Bush were Calvin Klein, Pharrell Williams, Joseph Altuzarra, Ingrid Sischy, Sandra Brant, Pablo Alfaro, Paul Wilmot, Bianca Brandolini, Kelly Klein, Stephanie Lacava, Timo Weiland, Kehinde Wiley, Delfina Delettrez Fendi, Robert Rabensteiner, Rebecca de Ravenel, model Hilary Rhoda, and the genetically blessed stars of "Can I Make The Music Fly," Sergei Polunin and Charlie Siem. Lots and lots of cute boys in the house, naturally. The night was topped off by a performance by Azari & III.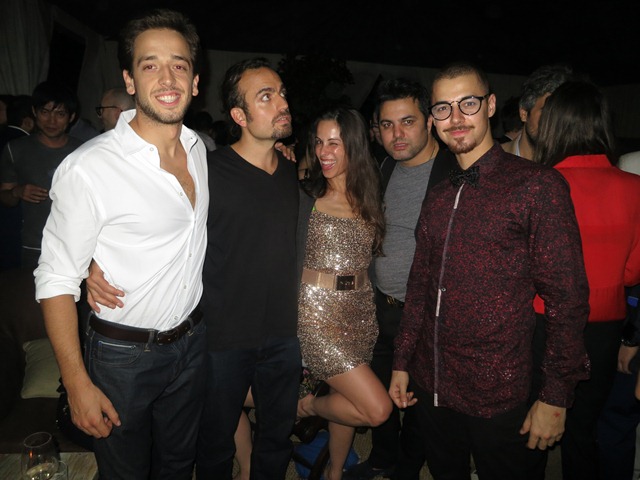 Joto Mascarenhas, Fernando Gil, Mirella Alfonso, Dival Ramiro and Gaspar Muniz at Chanel Beachside BBQ
Back to the Beach for artist Domingo Zapata's mural unveiling at WALL at W South Beach, where Owen Wilson was among the trendy revelers, then to home base, Soho Beach House (where we seem to end many a night during Art Basel), for the Chanel / art.sy party on the beach. A starlit beachfront always puts us in a good mood to see out-of-town friends and make new ones.
We even got in some quality time with superwoman Haley Binn, there with super-husband, DuJour publisher Jason Binn, and DJ/videographer/modern culturist Jauretsi, who writes eBay's hip Tumblr, "The Inside Source." Both eBay junkies, we bonded over our addiction and saved searches. And while Demi Moore (sans paramour Vito Schnabel) partied with Lenny Kravitz, we got silly with writer Fernando Gil and new Brazilian friends, including blogger Mirella Afonso, her husband Dival Ramiro, and DJ Gaspar Muniz, artist Vic Muniz's talented son.