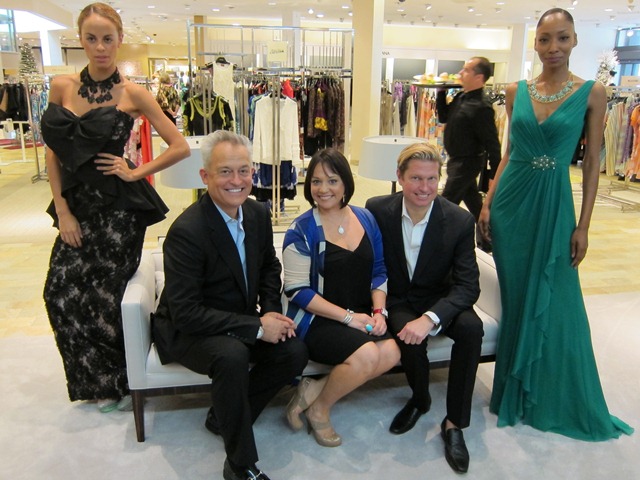 Fashion parties during the day are always great fun, providing the perfect excuse to slip away from the office for some quality escapism. This week, timelessly chic Bal Harbour Shops (circa 1965) -- simply "the mall" to many of us -- was the destination for two so-glad-we-went events.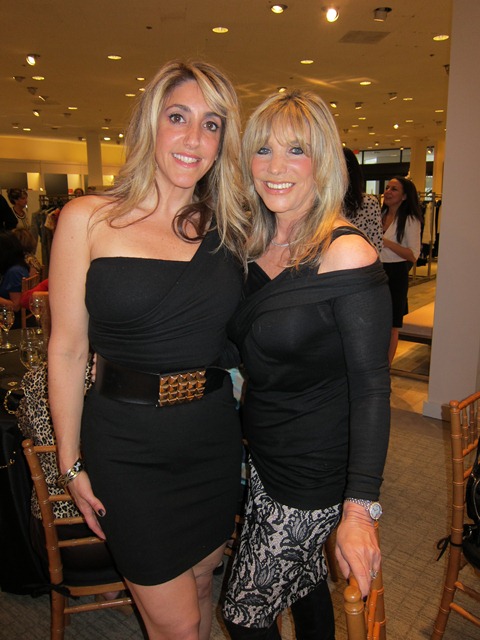 Jillian Jacobson with glam mom, Susan Jacobson
Designers Mark Badgley and James Mischka, along with VP of Neiman Marcus Bal Harbour Frances Esquenazi, with models wearing the Badgley Mischka Spring 2012 collection
Olga Granda-Scott and Susana Fernandez
Neiman Marcus Bal Harbour hosted the extremely talented, not to mention super-sweet, designers Mark Badgley & James Mischka for a luncheon and fashion show held in the newly renovated store's couture salon. The event, hosted by Bal Harbour Magazine along with Sarah Harrelson, Yolanda Berkowitz and Jillian Jacobson, was attended by more than 100 ladies representing both Miami's old guard and new.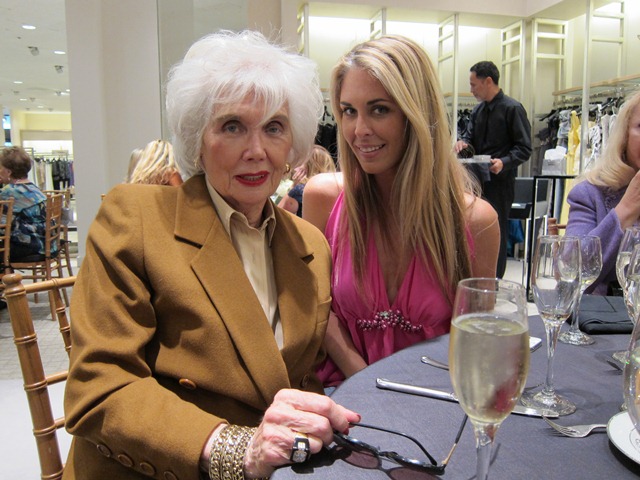 Dorothy St. Jean and Madeleyn Sutton
"Do you know what's wrong with oral sex?" crowed Dorothy St. Jean, who, at 82, is one of Miami's most outspoken grande dames. (Her answer: "The view.") The conversation at our table was lively, to be sure, as we picked at our chicken salad and salivated over Lady Monica Heftler's Chanel ice cube clutch. A welcome addition to our inner circle was Olga Granda-Scott -- adorable and a bit flapper-esque in Anna Sui with a Chanel necklace -- who curates vintage jewelry and handbags for Alhambra Antiques.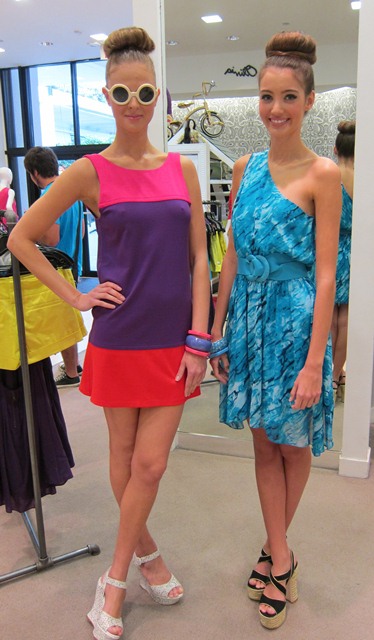 Sunny looks from the Alice+Olivia resort collection at Saks Fifth Avenue Bal Harbour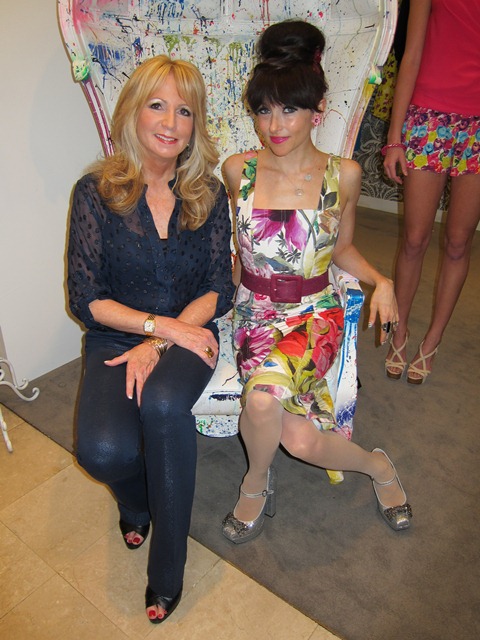 Deborah Slack, VP of Saks Fifth Avenue Bal Harbour, with Alice+Olivia designer Stacey Bendet
Speaking of adorable, Alice+Olivia designer Stacey Bendet takes the cake. Cakes and treats were, in fact, everywhere at the girly reception at Saks Fifth Avenue Bal Harbour, which also featured a toy drive for Baby Buggy, a charity that distributes essentials to more than 50 community-based organizations (love this). We bonded with Stacey over lipstick (hers, a fuchsia YSL; ours, NARS' vermilion "Heat Wave") and instantly regretted wearing white jeans as we posed for a photo with the haricot vert-sized designer.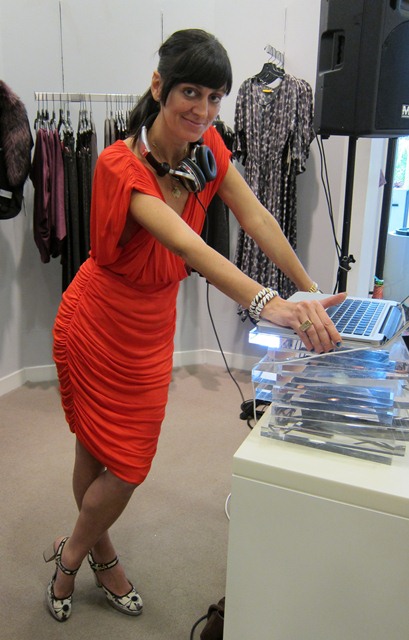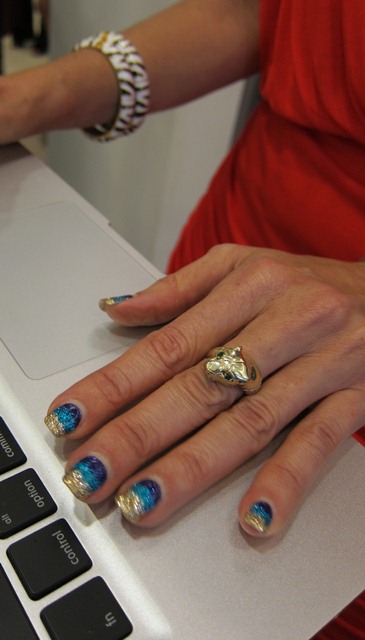 DJ Jauretsi's insanely cool mani
Miamian-turned-New-Yorker DJ and web video director Jauretsi Saizarbitoria spun the event, sporting the most incredible tri-color glitter mani. Now, that's what we call being in the holiday spirit.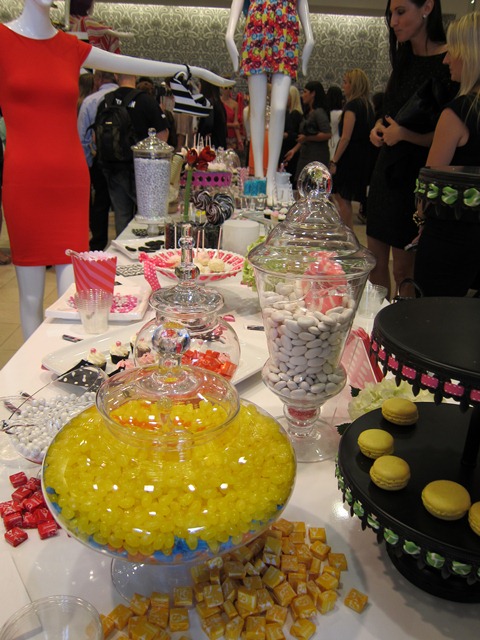 Our kind of buffet: Tempting sweets matched the candy colors of the resort collection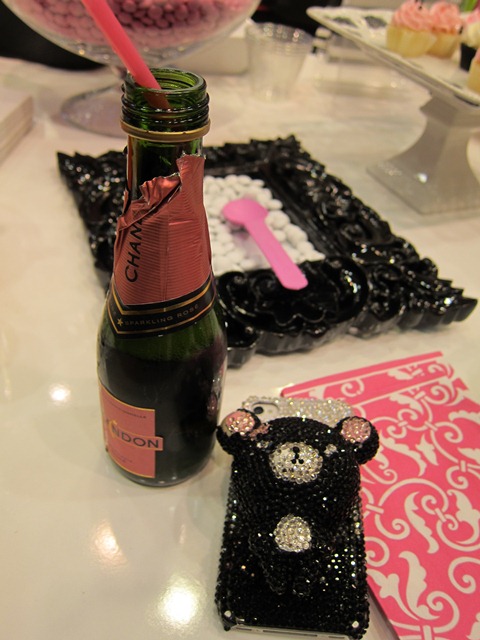 Cuteness overload (in a good way): Designer Stacey Bendet's crystal-encrusted phone alongside pink champagne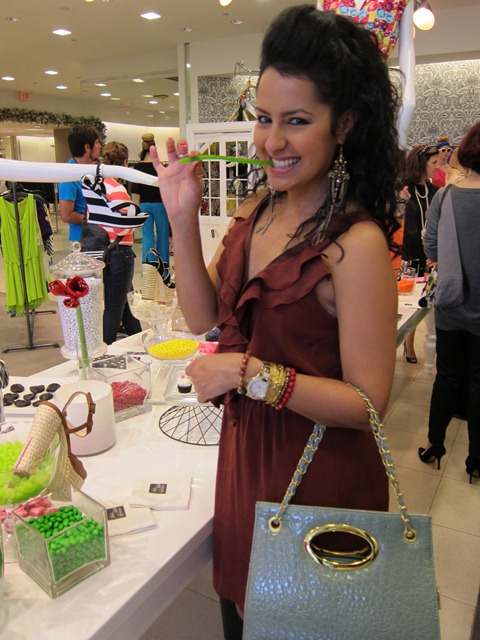 Miami blogger Susset Cabrera
SUBSCRIBE TO & FOLLOW THE MORNING EMAIL
The Morning Email helps you start your workday with everything you need to know: breaking news, entertainment and a dash of fun. Learn more