Ah, holiday travel is about to heat up in the next few weeks. Along with canceled flights and grumpy relatives, you can expect an uncomfortable plane ride. But don't fret because I have found some great products that will make your flight much more comfortable. What's great is many of these products were not necessarily created for air travel -- but they are absolutely perfect for those long, painful flights.
So many things about air travel are uncomfortable -- my pants, my shoes and my bra -- to name a few. I just don't want to stick little plastic things in my ears for long flights, they hurt. Plus, normal earphone don't seem to cut out all the noise on planes and I'm not going to drop a few hundred dollars on a pair of large noise-reducing designer earphones. I just want something that is going to be comfortable and soft. Then I found SleepPhones. Actually, they are designed to wear to bed because they don't poke in your ears and they are wrapped in super soft fleece. But I found that they are perfect for long flights. What I do too is pull the cozy fleece wrap over my eyes and they doubled as earphones and an eye mask.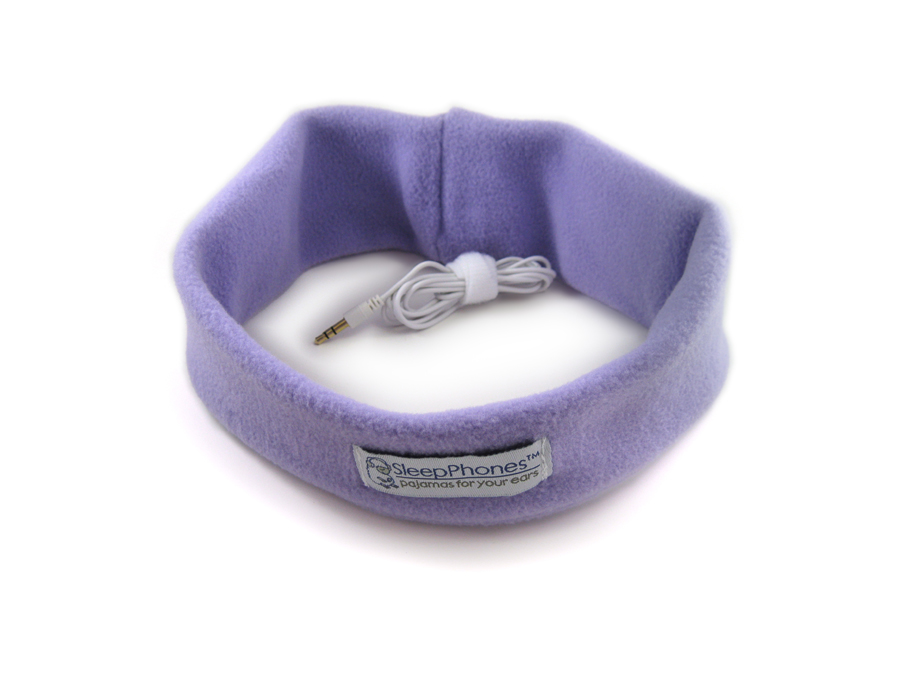 2. 3 Fluid Ounces website:

At last a website where you can buy your favorite high-end beauty products in TSA approved sizes! How many times have you been at security (usually late for a flight) with your full size container of your coveted moisturizer or face cleanser and were told to toss it or get back in line and check in your luggage? Well, those days are gone with this extensive website. The list of impressive brands includes everything from Dr. Hauschka to Molton Brown. Check out there fine selection of hair care products. No need to come back from a trip with dry, lifeless hair.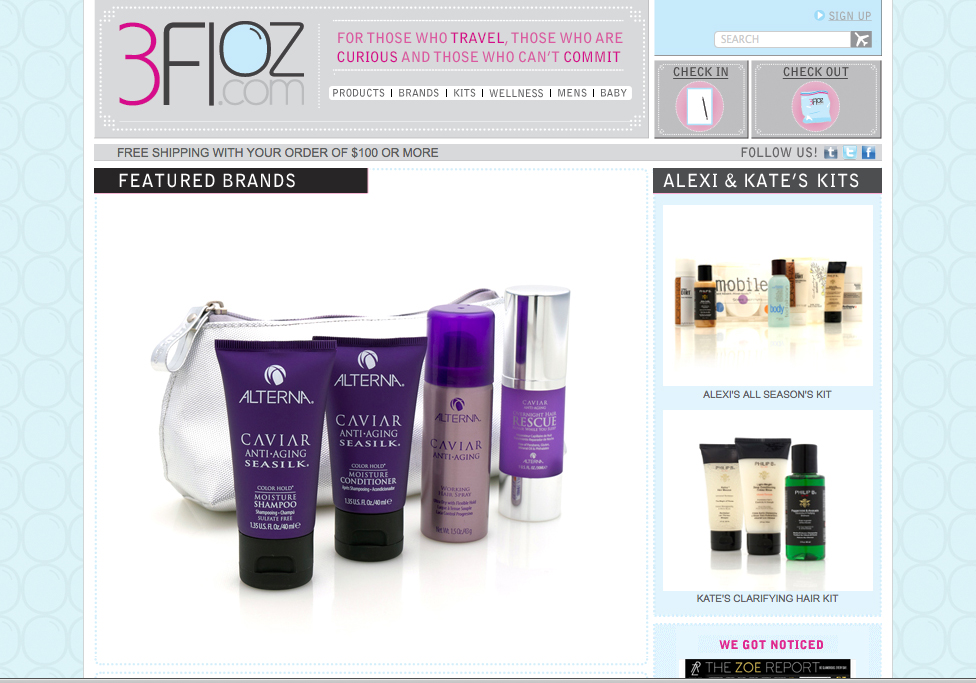 You have a 5-hour flight ahead of you. The first thing you do is pull off your shoes and get ready to nap. Half way through the flight you wake up and need to use the restroom and the last thing you want to do is put your shoes back on your now-swollen feet. But, you sure as hell don't want to walk on the floor without some type of protection. That's where BellaSoles come in. These are cute little flats that fit in a bag the size of your iPhone. Not only are these great for planes, they are perfect for those long nights out when you are wearing you ultra-high stilettos. Stash these in your handbag for instant relief.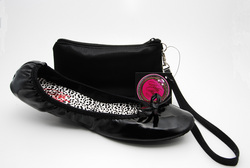 I admit that I was a skin care snob. For years I spent hundreds of dollars on my skin care regimen. But one early morning, I was leaving for a flight and I did not have any clean 3-ounce containers to stash my expensive skincare products in. Then, I remembered that I was given The Air Repair Kit as a gift and left it on my shelf for weeks. I thought, "Really, what skin care products could be any good if they only cost $34.95?" Out of desperation I took the kit on my trip and I have never looked back. These products really work and they comes in a TSA approved bag that you can clip on the outside of your carry on! My favorite is the Rescue Balm, which is a thick salve that feels great on the lips. Now, I use Air Repair daily and not just when I am flying.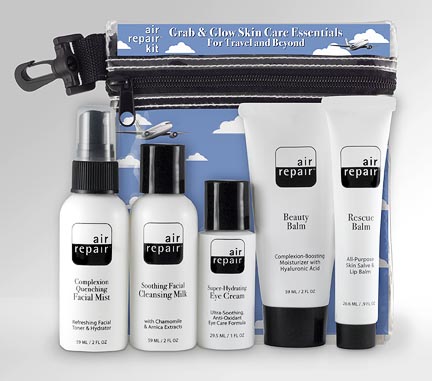 One thing you can't say about Lulumon is that their products are cheap. But then again, I can see why we pay premium prices for this brand, especially when it comes to pieces like the Inner Stretch Top. It's a great support top for working out, but I found it perfect for air travel. As you know -- things expand in flight -- that is where the Inner stretch Top comes to the rescue. The top is a long, tight fitting, moderate support tank that is made with breathable, 4-way stretch cotton. It has adjustable bra construction to customize the fit depending on if you are at yoga or in flight. The back is a carved racer back shape, so you don't end up with those pinching bra marks. I wear it with a loose sweater or blazer over it.
These handy little teeth cleaners come in refreshing peppermint, spearmint, and cinnamint flavors -- and you don't need water to use them. They have a small gel bead in the center of the brush that breaks when you start using them. The bead releases clean and minty gel that is perfect for airplane mouth. The other end has a little pick, which you can discretely use after your not-so-yummy in flight meal. These are also great to stash in your car or handbag.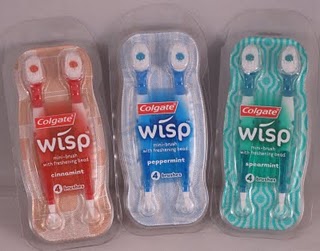 SUBSCRIBE TO & FOLLOW LIFESTYLE
HuffPost Lifestyle is a daily newsletter that will make you happier and healthier — one email at a time. Learn more