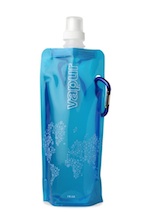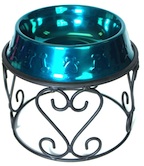 If you or your loved ones lean green, here are some possibilities for eco-friendly Christmas gifts. Of course, adopting a rescued animal or making a donation to any charitable organization is the greenest way to go.
Donations that help critters
Farm Sanctuary helps rescued farm animals -- maybe your gift will help put sunscreen on a pig next summer.
Adopt a Raptor rescues injured eagles and other birds in Alaska.
National Wildlife Federation -- help an animal affected by the Gulf Oil spill
San Diego Zoo -- you can become a member, adopt an animal, help build a new home for tigers or contribute to one of its international projects
Playa Viva Turtle Sanctuary -- even a $20 donation makes a difference. The Playa Viva Resort is helping preserve Mexico's endangered sea turtle population at their on-site sanctuary, La Tortuga Viva. In 2010, the La Tortuga Viva team collected 100,000 sea turtle eggs from the beach protecting them from both human and animal predators. (Some cultures consider a turtle egg an aphrodisiac).
Heifer International -- helps hungry communities. You can buy a a Heifer, pig, llama, water buffalo, goat or other animal in someone's name. If you can't afford a whole cow ($500) or goat ($120), you can buy a share ($50 for a Heifer and $10 for a goat).
Eco-gifts for travelers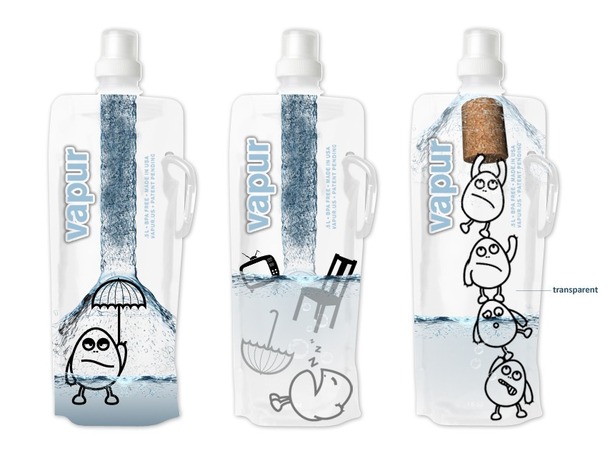 "Bottle Inhabitants" Vapur bottle, one of the winner's of Vapur's 2010 design competition

Vapur Anti-Bottle
I added the collapsible, reusable Vapur water bottle to my travel gear last December, and it's made TSA checkpoints much easier. You can zip through security with a collapsed empty bottle and then fill it up after clearing the checkpoint (unless you're in Prague where you must stay thirsty or buy bottled water from a machine because the bathroom and water fountain are smack dab before security). Although I lost a bottle at a TSA checkpoint in Alaska which had served me on several trips, at $9.99, I quickly replaced it. If you might be like me and not always use the carabiner to attach your bottle to a suitcase or backpack, you may want to consider buying more than one. (Check out my Gearbox review of Vapur for the Chicago Tribune Travel section.)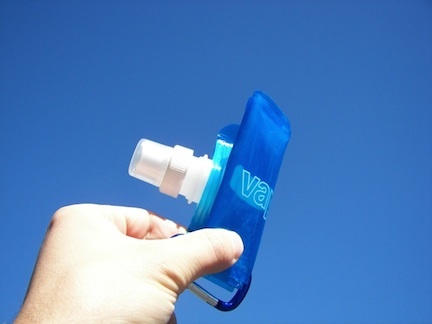 Vapur bottle collapsed and rolled up
Photos courtesy of Vapur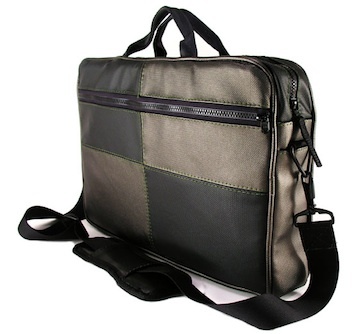 Veneri Charcoal Computer Bag
Redhanded Bags
For the traveler who wants a more eco-friendly way to take their carryon items on the plane, Redhanded Bags makes designer purses, messenger and laptop bags. All their products are handmade in the USA using biodegradable faux leather (that feels like the real thing), high quality hardware, organic linings and more. As a single traveler I want to travel with bags that are theft resistant, and I like the way the messenger and computer bags zip to close and then have a flap that covers the zippered compartment making it less vulnerable to thieves than a zippered backpack or other bag. Redhanded is focused on making eco-friendly fashionable.

Vintage Messenger Bag
Photos courtesy of Redhanded Bags
Reusable Fresh Snack Pack
Unless you're flying first class, you may need to feed yourself on the plane. The Fresh Snack Pack takes away the guilt I've had from taking snacks in a baggy or tin foil that I discard after landing. I've taken fruit slices and trail mix in both the small and sandwich size. I like the built-in placemat the pack provides. (For more details, see my Gearbox review for Chicago Tribune Travel)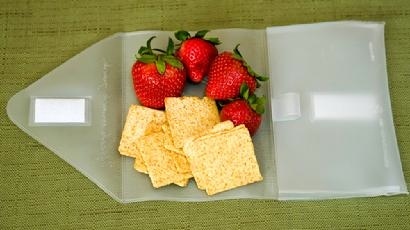 Photographer: Lei Chen, courtesy of Go Fresh, LLC
EatCleaner Grab-N-Go Fresh Produce Wipes
These EatCleaner biodegradable wipes have helped me clean my hands, face or an apple from Yosemite National Park to the San Diego Zoo Safari Park or my local beach. I usually favor McDonald's bathrooms when I'm on a road trip because they are usually clean. Many state and federal parks supply a toilet but not always a sink and soap to wash your hands. I may leave home without my Amex, but I always try to keep an EatCleaner wipe in my purse and in my car's glovebox. EatCleaner also has great household products for washing meat, fruits and vegetables.
For more details on Grab'NGo wipes, see my Gearbox review for Chicago Tribune Travel)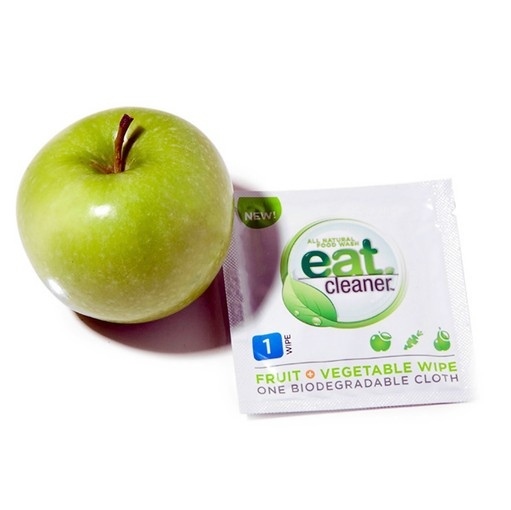 Courtesy of Grow Green Industries, Inc.
Household Eco Gifts
Replenish -- Why give someone a household cleaner for Christmas? If your relative is like me, they may require inspiration to clean, and the fact that Replenish supplies the cleaning concentrate and I supply the water and get to reuse the bottle strikes me as truly eco-friendly. One pod of the concentrate creates 4 bottles of cleaner, so you're really giving someone 4 bottles of cleaner rather than one. (Granted - not a traditional gift, but a memorable one.) As a reluctant housekeeper, I require extra motivation. Squeezing the little egg with Replenish's concentrated cleaner and then adding water from my kitchen sink to the reusable bottle was fun and inspired me to clean. For slobs like me, this may just be a gift for yourself so your cats aren't embarrassed by your housekeeping. Replenish not only cleans sinks, floors and countertops, it helps me clean carpet stains from cat hairballs. (The Replenish website indicates they are currently out of the reusable bottles, so you may need to get on their wait list for this gift.)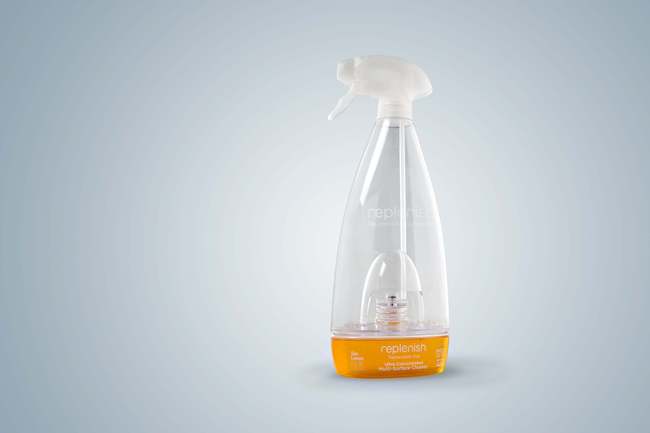 Photo courtesy of Replenish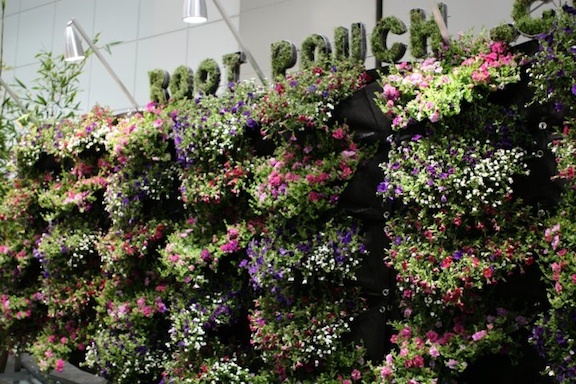 Root Pouch
Root pouch makes eco-friendly plant hangers and pots to reduce the waste created by plastic bags and pots used in gardening. The founders have a background in horticulture and were concerned about all the plastic pots used in gardening and landscape. They hated knowing that each plastic pot was created from oil and petroleum resources -- and each would ultimately end up in a landfill. Root pouch sells sustainable gardening products that are made from a patented mix of recycled water bottles and natural recycled materials. Root pouch's products are petroleum and fossil fuel free. The vertical garden products aren't biodegradable because you want those to last, but the pots can actually be planted because they will degrade in the soil. They recently introduced a new saddlebag pouch that's great for apartment dwellers with a balcony rail but no yard.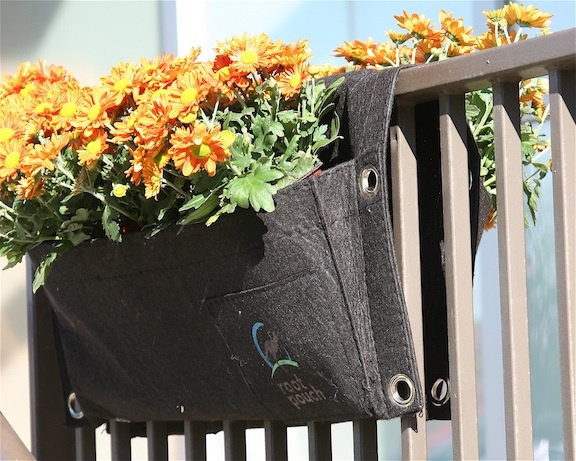 Root Pouch Saddlebag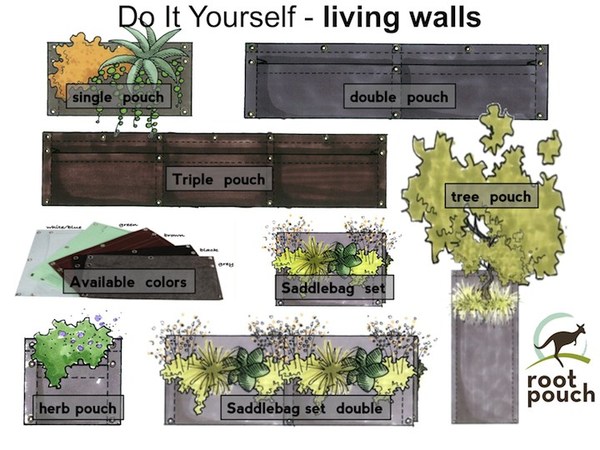 Root Pouch retail items
Drawing and photos courtesy of Root Pouch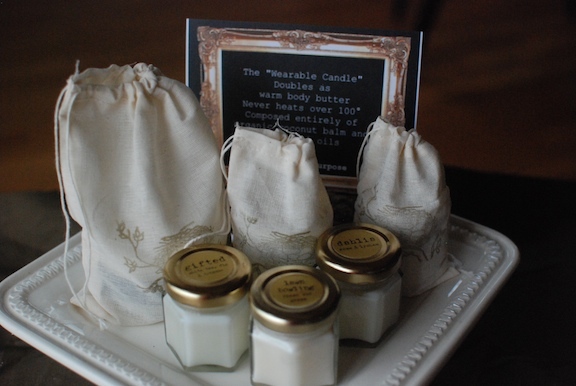 Objects with Purpose organic, body butter candles
Photo courtesy of Objects with Purpose
Body Butter "wearable" Candles - light up some lotion
Objects with Purpose was created by Mom/Artist/Writer, Ianthe Kabakov, to provide organic gifts for people. After you light the organic coconut-based, bio-degradable candle, you can dip in a finger and grab some body butter for your skin while enjoying one of six scents. The candles are hand poured in Culver City, California, and Kabakov promises they burn cleaner and longer than soy candles. Objects with Purpose also offers additional eco-gifts, and she emphasizes eco packaging too. "Our, made in the USA, eco-grosgrain ribbon is from recycled water bottles," says Kabakov.
Gifts for the Family Hound or Kitty
Platinum Pets makes eco-friendly designer pet dishes, collars and leashes for dogs and cats. My cats aren't big on leashes, but they like their shiny red food dishes. I like the fact that the dishes are easier to clean than the stainless steel dishes I had previously used. Based in Valencia, California, Platinum Pets' products are made in the USA and are FDA and EU certified to be food safe and free of harmful chemicals.