Cirque du Soleil helped the Santa Monica Pier celebrate its 100th birthday on 9/9/09. Next up for the partying centenarian is "Kooza," Cirque's new show that originated in Montreal.
"Kooza" arrives on October 16th and runs to November 29, 2009. Cirque's website describes "Kooza" as the tale of "The Innocent, a melancholy loner in search of his place in the world" told theatrically employing circus acrobatics and clowning. Adult ticket prices range from $65 to $135 (admission for children 2 - 12 runs from $45.50 to $94.50).
Cirque celebrants at the Pier's Birthday party
CIRQUE du SOLEIL PERFORMERS AND GUEST STILT ARTISTS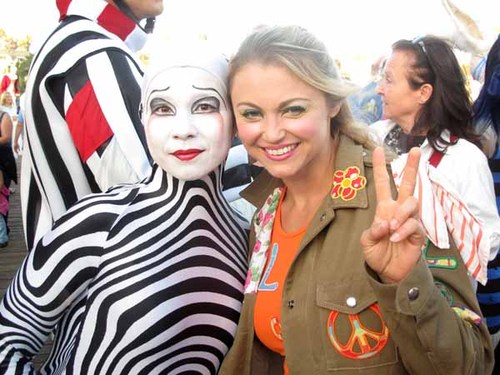 Maria Akhlatkina ("O" at Bellagio) and Leisha Marie Knight ("LOVE" at the Mirage)
Photo by: Terry Gardner
WHO SAYS YOU CAN'T MEET MEN AT THE PIER (OR AT LEAST A NICE BUNNY)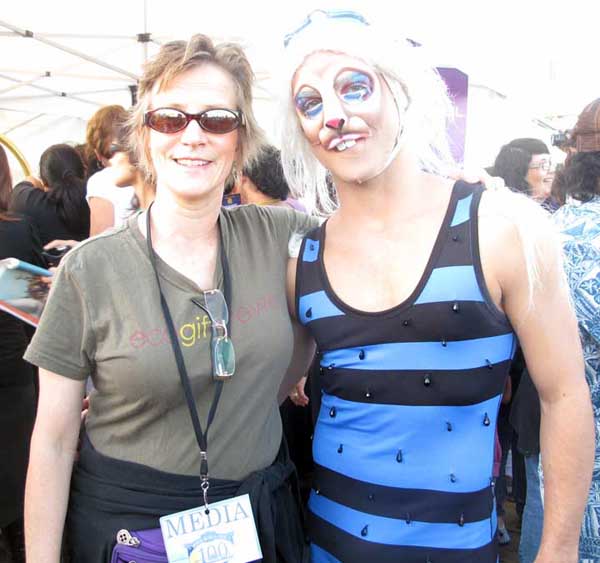 Terry Gardner with Bruce Weber from CRISS ANGEL "Believe" at Luxor
Photo by Paul Svoboda
SUBSCRIBE AND FOLLOW
Get top stories and blog posts emailed to me each day. Newsletters may offer personalized content or advertisements.
Learn more