Though I stand only 5' 4", the near and dear know all about my affinity for high heels. Of course, I'd prefer to be taller, but my petiteness provides a perfect perch to express my femininity. And weather permitting, I'm strutting the streets of New York in my heels -- be they sandals, boots, or pumps. Practicing yoga is the grounding, stabilizing force that gives me steadiness when I'm six inches off the pavement. While walking down a cracked, sloping sidewalk on West 10th Street, I'm aware of each connected step in my designer shoe du jour. I won't deny that sometimes my feet hurt after a day of speed-walking around; but frankly, the way I feel in high heels anesthetizes the pain.
On the mat, yoga allows me to strengthen my feet and maintain flexibility. But healthy feet are every bit as important as your abs and back. After many years of seeing ads in the back of national magazines called YogaToes, I decided to see what all the hype was about. For a domestic experiment, I bought a pair for myself and my husband, an avid drummer in his leisure time.
YogaToes claims to realign toes, ease bunion discomfort, increase circulation and improve appearance, etc. I like my sapphire blue gel model and, after giving them a multi-night trial, I noticed a newfound spaciousness in my feet, even with just 10 minute sessions. Following a metal or punk drumming session, my husband stretches his double bass drumming feet with his own navy blue pair. Impressed with our mutual satisfaction, I shared my findings on this therapeutic fix with savvy New York shoe fetishists and city pedestrians. Along the way, I met more fans. Indeed, it seems we're living in a YogaToes moment.
New York-based Lilla P designer, Pauline Nakios, sees the wisdom of caring for your feet in the clothing business, which is hardly a desk job. During her 11 years of business, particularly during fashion shows, trade shows, or special events, she's done her share of walking and standing. "We always start off in heels, but we all have flats in our bags," says Nakios. Expecting her second child next Spring, the designer plans on staying in flats during the upcoming show season, since pregnancy adds even more strain to feet. Intrigued by YogaToes, Nakios is testing her pair out during her impending travel schedule. "They will be in my suitcase, for sure," she says. If she sees tangible results, she'll include them into her daily routine.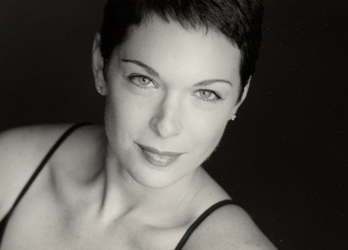 As the recession discourages us from splurging on sandals or fierce flats, it's an opportunity to rediscover what's in your shoe closet. Keeps the shoes that are comfortable, current and practical. Store the seductive stilettos for those magical evenings, and by all means ditch the ones that hurt or bring on a fashion misstep. Find ways to pamper your feet. I found YogaToes and my feet are just so happy. Explore Chinatown for great deals on reflexology, buy an organic foot cream at the drug store, or get a well deserved pedicure. But make sure to work your way into your own YogaToes moment -- your feet with thank you, and so will your spirit.