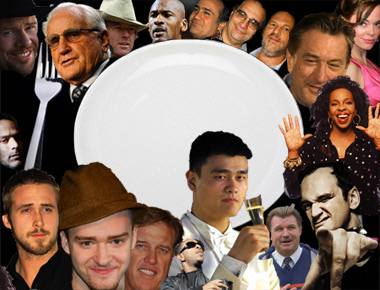 align="right">
You don't go to movies, concerts, or sporting events to eat great food. You go to see your favorite actors, musicians, and players do what they do best. Conversely, if you're serious about food, you don't go to a restaurant because a celebrity is one of the creative forces behind it. Nor, do you choose the restaurant you're going to eat at based on the celebrities you might see at them. (That said, if the restaurant is really good, you may have a good shot of star-spotting.) But some good restaurants have the benefit of both good food and celebrity-backing.
There are plenty of restaurants owned and invested in by actors. And with as many cities as they constantly visit, it's not surprising that many athletes have tried their hands at these businesses too (check out The Daily Meal's list of the 10 Best Athlete-Owned Restaurants). Whatever the reason for celebrity -- silver screen, catchy tunes, or clutch hits -- stars often have resources most of us can only dream of. Always wish you could open your own place, where not only does everyone know your name, but you can comp meals for good friends, and play the consummate host? All you need is a little fame and its frequent companion... money.
But opening a restaurant is far from easy. And despite their frequent familiarity with the industry (by way of struggling through auditions by way of waiting on tables), celebrities don't necessarily have the know-how to create eateries with sticking power beyond their own 15 minutes. But there are those who do seem to have figured out the secrets to culinary success. And while you wouldn't necessarily go to a celebrity's restaurant expecting one to greet you at the door, cook your food, or even ask you about your meal near the end of it, it's interesting to note stars who have succeeded beyond their comfort zone to establish culinary success as well.
So what are the highest-rated celebrity-owned restaurants? For this list, a certain caliber of celebrity was excluded. Mario Batali is a world-renowned chef -- would it be fair to include celebrity-owned restaurants helmed by Mario, Nobu, or Wolfgang? Probably not. In this case, celebrities don't include ones whose fame and expertise relies on their abilities in the kitchen. And restaurant possession isn't absolute; celebrities only had to have partial ownership for eateries to be included.
To come up with a list of The Daily Meal's 25 best celebrity-owned restaurants, more than 100 restaurants were considered. Ashton Kutcher, Justin Timberlake, Bill Murray, and Robert De Niro were all in the running. Price was not factored, but food, décor, and service were. Using Zagat as a primary source, with local reviews and Gayot breaking ties, the 25 restaurants below were deemed the best in the country. (For restaurants with multiple locations Zagat scores were averaged.)
25 Best Celebrity-Owned Restaurants