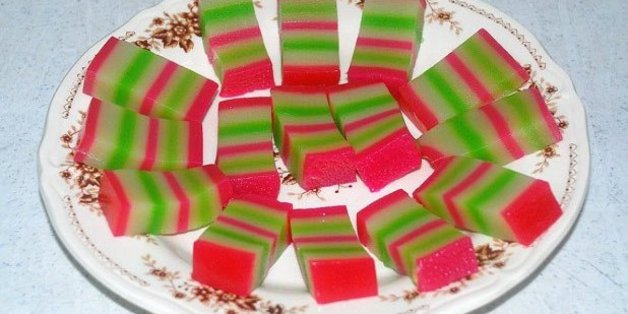 No matter how you slice it, people crave cakes. Whether they're served during Chinese New Year or at personal celebrations, like weddings, birthdays or christenings, desserts tend to take on symbolic meanings around the world, but most often cakes represent the universal hope for a rich and sweet life. (How do you say "Awww!" in Finnish?)
Regardless of where you register on the (culinary) map, cakes often reflect baking traditions, local flavors and ingredients and even the colonial history of the place in which they're created. Could there be a sweeter way to examine cultural differences?
From the painstakingly made Thousand Layer Cake of Indonesia (or Kueh Lapis, in which each layer is handcrafted and individually grilled to perfection for a sophisticated, striped look) to the whipped-together-in-five-minutes-or-less Brazilian coffee cake made from cornmeal known as Bolo de Fubá (you can literally make the batter in a blender and have it on the table in time for afternoon tea), to the Katsutera cake of Japan (it can be tied to Portuguese missionaries of the 16th century), these 14 worldly desserts represent the finest and most popular cakes around the globe. The fact that each of these desserts are served with a story? That's just icing on the cake.
Must-Try Decadent Cakes from Around the World
More Content from The Daily Meal:
SUBSCRIBE AND FOLLOW
Get top stories and blog posts emailed to me each day. Newsletters may offer personalized content or advertisements.
Learn more